Happy Thanksgiving week all! Sorry this post is so late. I had full intentions of posting this recipe last week and things just got crazy. Tis the season!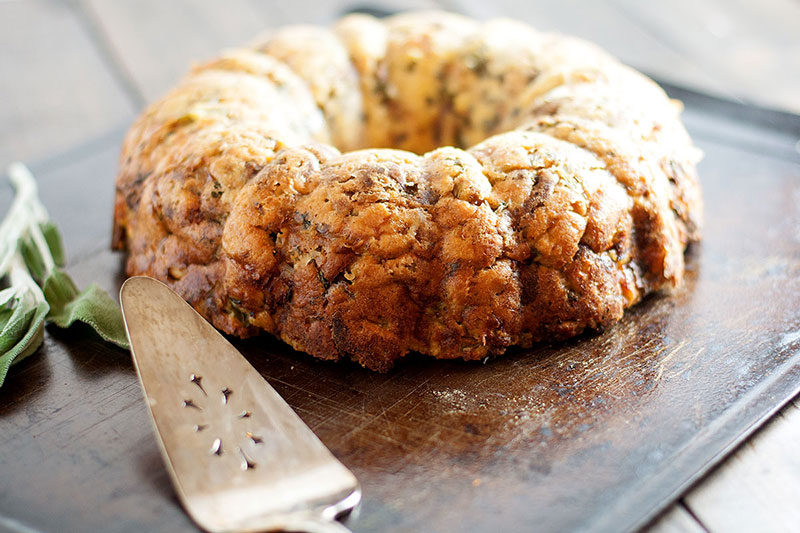 Even if you have already gotten your ingredients for Thanksgiving stuffing, no worries, you can still make this recipe and bake it in a bundt pan. Any stuffing recipe will work I would just add an additional 3 eggs to your recipe to ensure the stuffing stays moist.
I think this is absolutely gorgeous and will definitely be a show stopper on your dining table!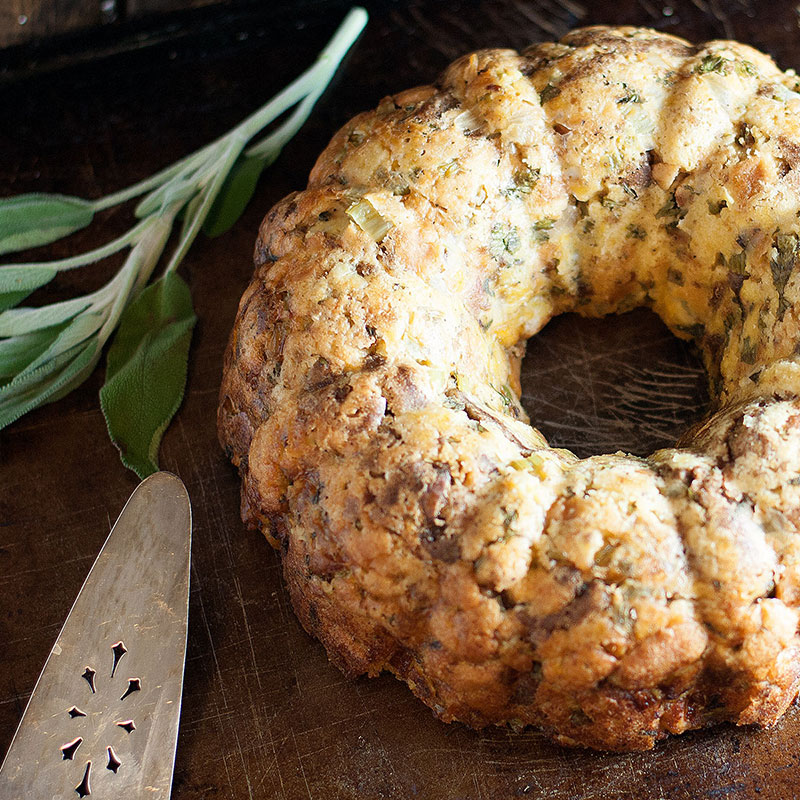 This is the recipe I used for the stuffing, but you can absolutely use your favorite recipe.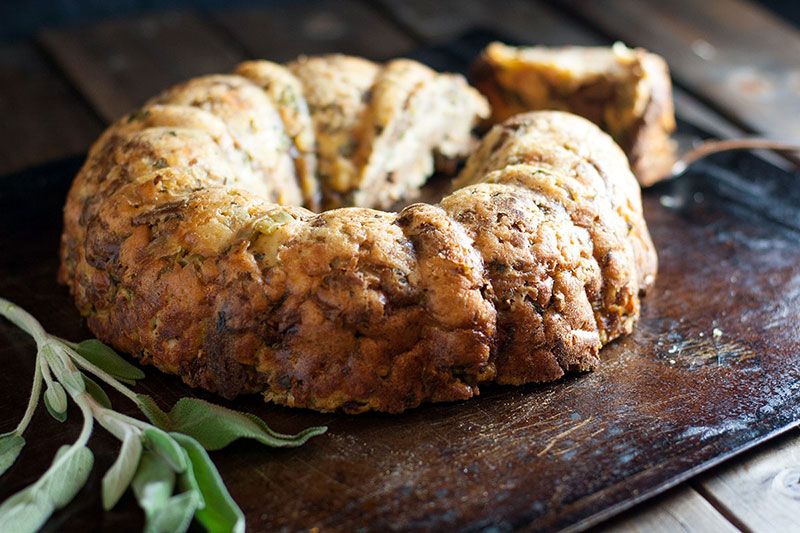 Recipe from Skinny Taste and A Spicy Perspective
Ingredients
1 loaf of day old french bread, cubed (or can buy a bag of stuffing bread cubes in the bakery of your grocery store)
4 slices of bacon
1 large onion, finely diced
3 stalks of celery, finely diced
10 fresh sage leaves, finely chopped
2/3 cup fresh parsley, chopped
Salt and pepper
4 eggs, beaten
2-3 cups chicken broth
Cooking spray
Instructions
If you bread is fresh, preheat the oven to 250 degrees and bake the bread cubes on 2 baking sheets for about 30 minutes. Stirring half way until the bread is firm.
Increase oven temperature to 400 degrees.
In a large skillet cook bacon over medium heat and remove from pan. Reserve bacon grease, add onion and celery saute for 3 minutes. Add sage, parsley, salt and pepper to the skillet and mix. Remove from heat.
Chop or break up piece of bacon and add to skillet.
In a medium bowl combine chicken broth and eggs.
In a large bowl add bread, sauteed vegetables, chicken broth and egg mixture and gently mix until combined. Add more chicken broth if it seems to dry.
Spray bundt pan with cooking spray. Fill the bundt pan with stuffing and press down to pack it into the pan. Bake uncovered for 30- 40 minutes.
Let cool for 25 minutes in the pan. Use a long narrow spatula to loosen the edges. Then flip onto serving platter.
Enjoy!