It's football season! Time for tailgating and parties and of course snacks.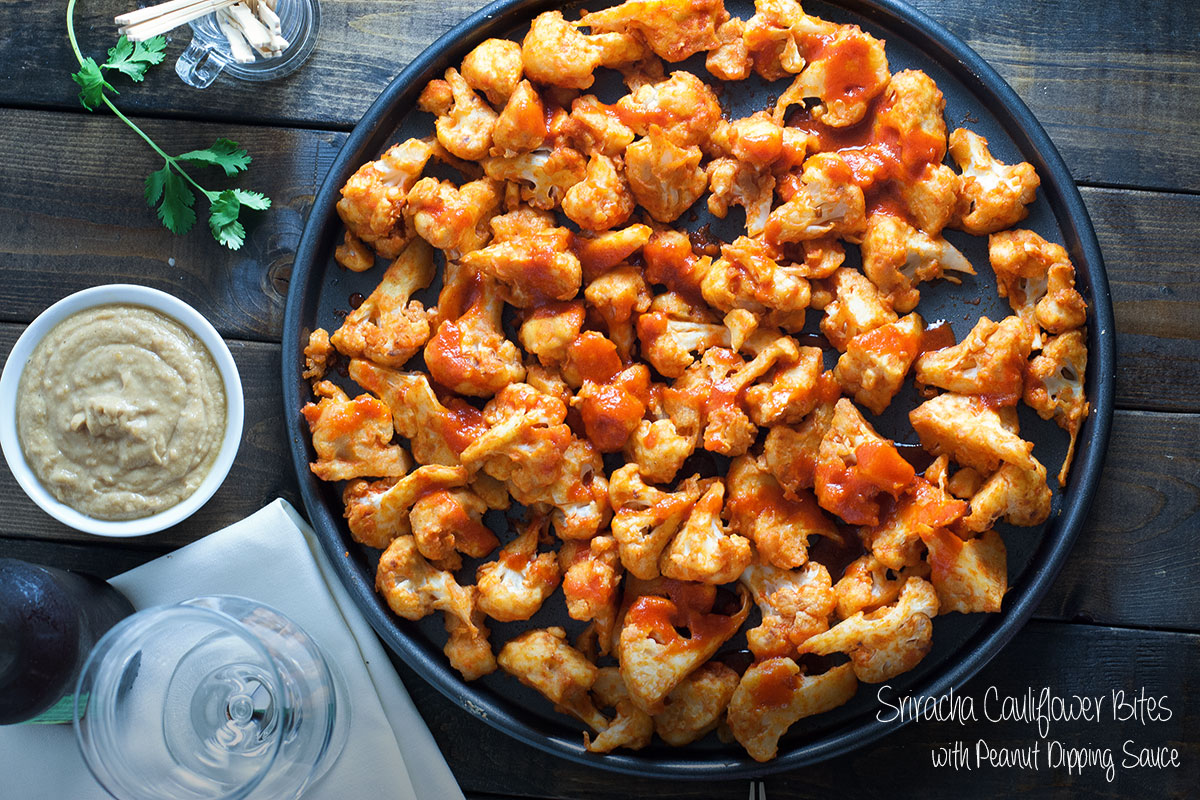 As you know me I am always looking for ways to "lighten" up a snack. Well these are just so darn delicious! I love the combination of the sriracha and peanut butter, spicy and sweet. It's like a party in your mouth 🙂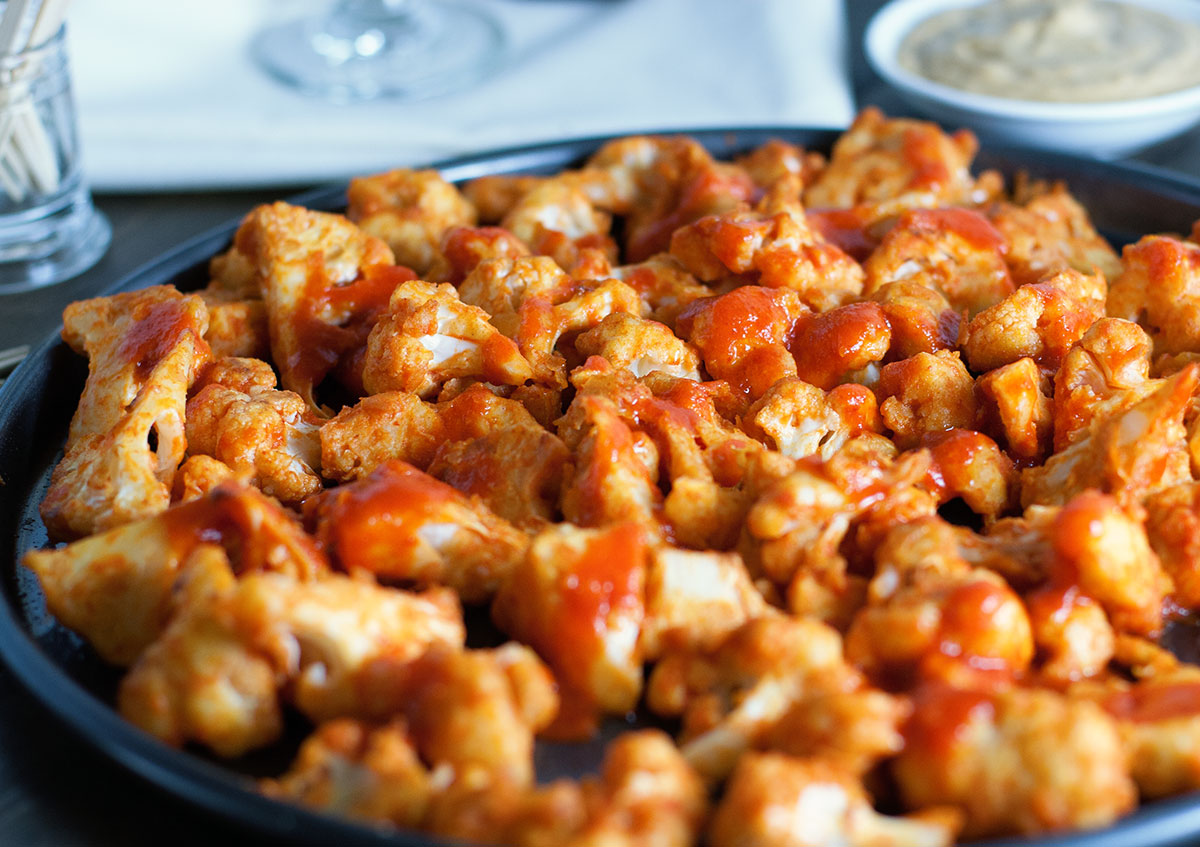 Annnnd now that I am a Texan I am so excited to go to my first high school football game with my family this Friday!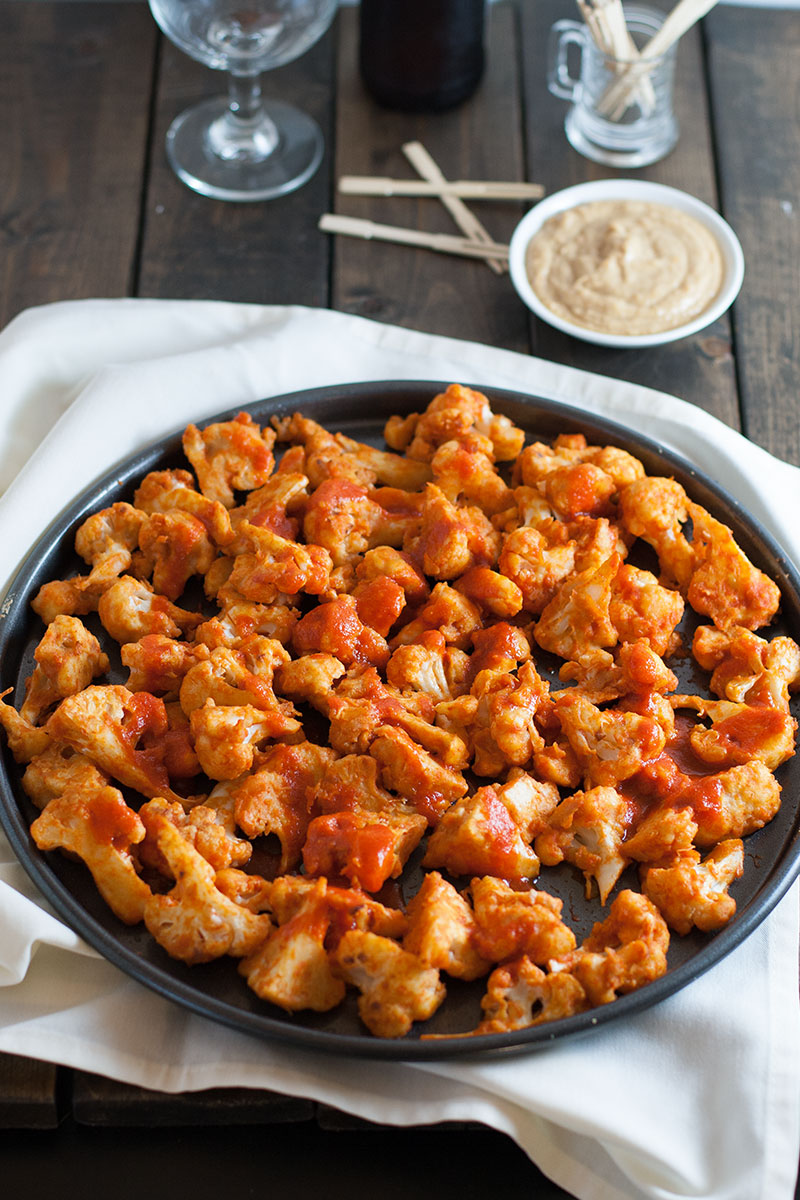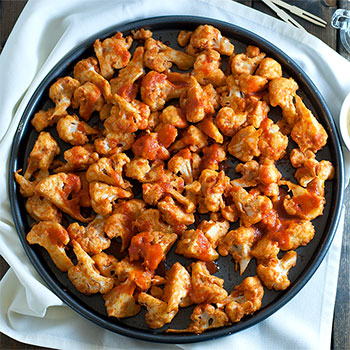 Sriracha Cauliflower Bites with Peanut Dipping Sauce
2014-09-15 18:59:01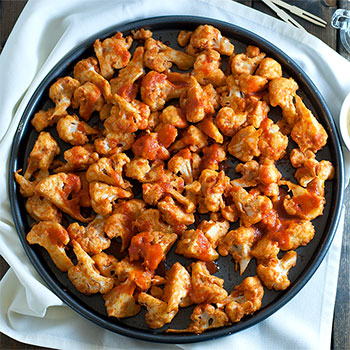 Serves 6
Nutrition Facts
Amount Per Serving
* Percent Daily Values are based on a 2,000 calorie diet. Your Daily Values may be higher or lower depending on your calorie needs.
Ingredients
For the Cauliflower

2 heads of cauliflower, cut into bit sized pieces
1/2 cup flour (I used organic whole wheat)
1/2 cup water

For the Sriracha Sauce

2 teaspoons oil (I used coconut)
1/2 to 2/3 cup Sriracha sauce
1/4 cup rice wine vinegar
1/2 teaspoon soy sauce or tamari

For the Peanut Dipping Sauce

1/4 cup warm water
1/4 cup creamy peanut butter
2 tablespoons rice wine vinegar
2 tablespoons lime juice
2 teaspoons minced fresh ginger
1 teaspoon soy sauce or tamari
1 teaspoon agave or maple syrup
Instructions
Preheat oven to 450 degrees. Lightly spray baking sheet with cooking spray and set aside.
In a large bowl whisk together the flour and water until a batter is formed without lumps. Add cauliflower and mix until coated. Spread cauliflower on a baking sheet and bake for 15 minutes. Flip cauliflower half way through.
For the sriracha sauce add the oil, sriracha, rice wine vinegar and soy or tamari sauce. Heat over low heat until warm. Turn off heat and set aside.
For the peanut dipping sauce add the water, peanut butter, rice wine vinegar, lime juice, ginger, soy or tamari sauce, and maple syrup to a tall drinking glass and mix well until creamy. (You make this in a glass so the sauce doesn't go all over the place when stirring)
After 15 minutes of baking the cauliflower add to large bowl and toss with sriracha sauce until combined. Leave some sauce to drizzle over after they are baked. Place the cauliflower back on the baking sheet and bake for another 3 minutes.
Remove from oven and drizzle with extra sriracha. Serve warm or room temperature with peanut dipping sauce.
Adapted from Thug Kitchen
Kim's Healthy Eats http://www.kimshealthyeats.com/