Lasagna roll ups…Why on earth have I not made these before? This is my new favorite way to make lasagna. They are so easy and yummy! I used beautiful swiss chard from my Door to Door Organics Tristate delivery. You could also use fresh spinach leaves, but the swiss chard was just delicious and has so many health great benefits!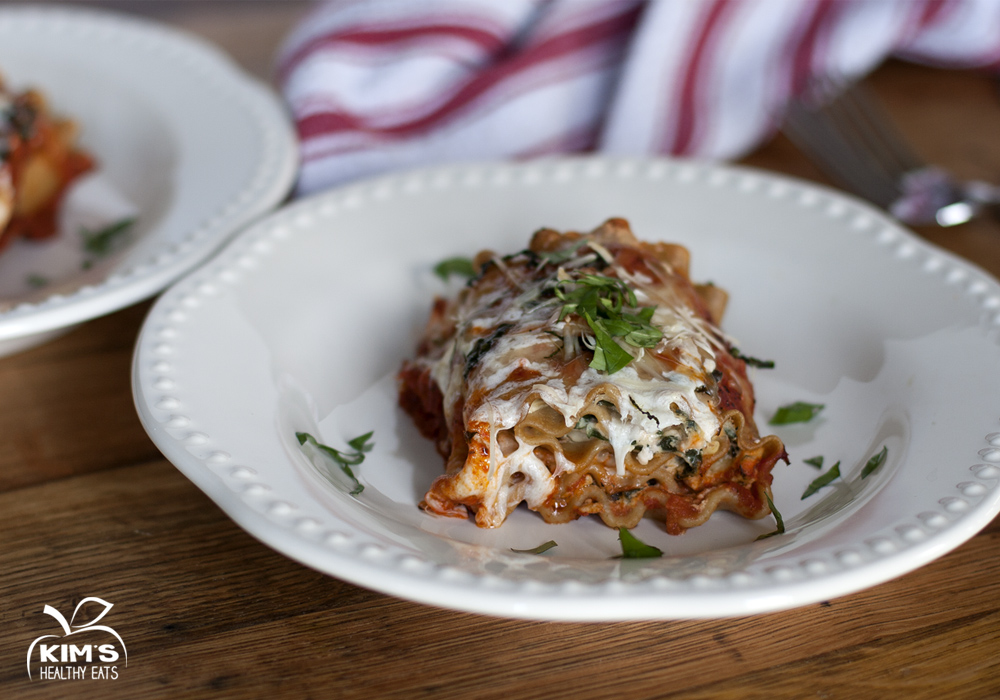 I really like how you can use any veggie or meat combination per roll to satisfy any eater. Now my husband doesn't have to pick out the extra mushrooms I just love. And my daughter, who's currently on a "not eating anything green" kick had shredded carrots and cheese in hers. Go ahead and get creative!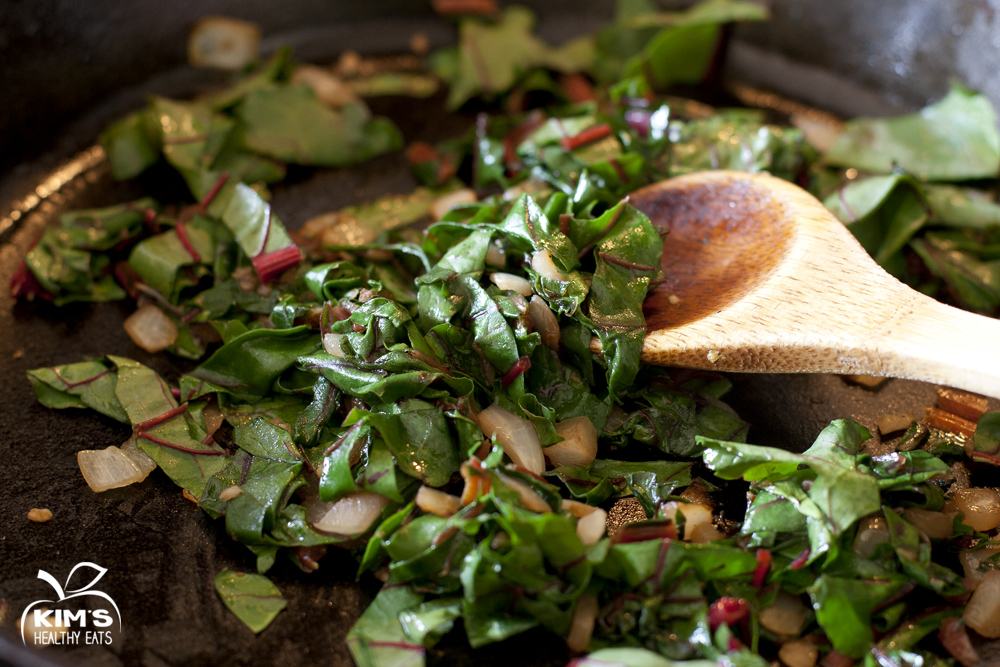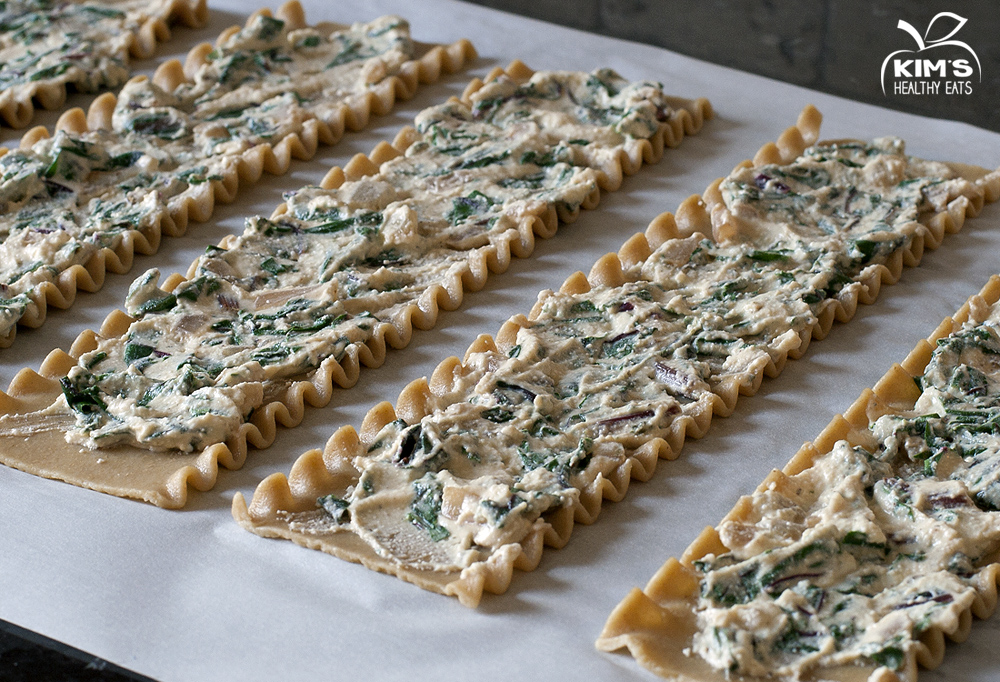 Did you know Swiss chard is one of the most antioxidant-rich foods on the planet. It contains beta-carotene, vitamin E, vitamin C, zinc, lutein, zeaxanthin, quercetin, kaempferol, and many other disease fighting antioxidants.  Click here to learn more great health benefits about Swiss Chard.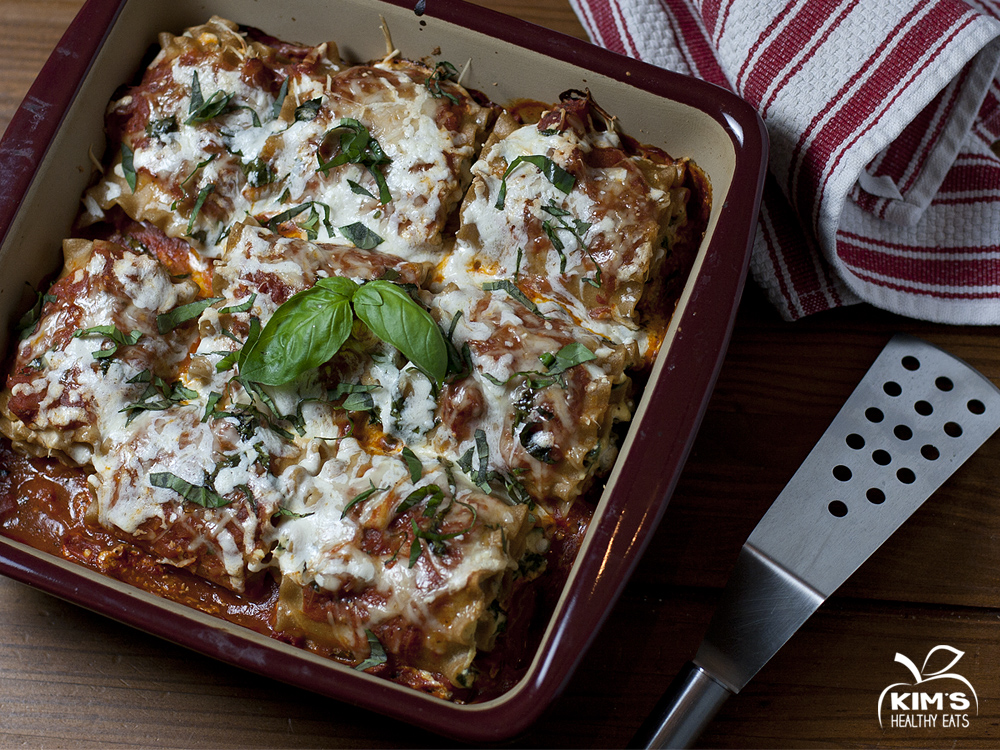 Ingredients
6-8 cooked and drained lasagna noodles, depending on many people you will be serving
1 small onion, diced
2 cloves garlic, pressed
1 small bunch swiss chard, chopped
1 cup ricotta cheese
1 egg, beaten
Handful fresh basil
1 teaspoon Italian seasoning
Salt and pepper to taste
Fresh grated mozzarella or parmesan cheese for topping
Your favorite tomato sauce
Directions
Pre heat oven to 350 degrees.
Place drained lasagna on parchment paper and lay out flat.
In a skillet heat a tablespoon of oil and saute the onions for about 3 minutes and then add garlic and cook for another minute.
Add chopped swiss chard and cook until wilted, about 4 minutes.
Place ricotta cheese in large mixing bowl and add beaten egg, swiss chard mixture, herbs, and salt and pepper. Mix until combined.
Spread cheese mixture onto the lasagna noodles and roll up.
Place rolled up noodles in a baking dish coated with about a cup of tomato sauce. Once roll ups are in the dish top with additional sauce and cheese.
Bake, covered for 30-35 minutes or until hot and bubbly.
Enjoy!