Sometimes you just need something sweet! Strawberry Chocolate Chips Muffins will definitely do the trick and not make you feel guilty. These muffins are super moist and oh so yummy.
I used some of those delicious strawberries I picked the other day. I picked so many strawberries I didn't even make a dent in huge basket I got at a local farm. So it looks like we will be eating a lot of strawberries this week!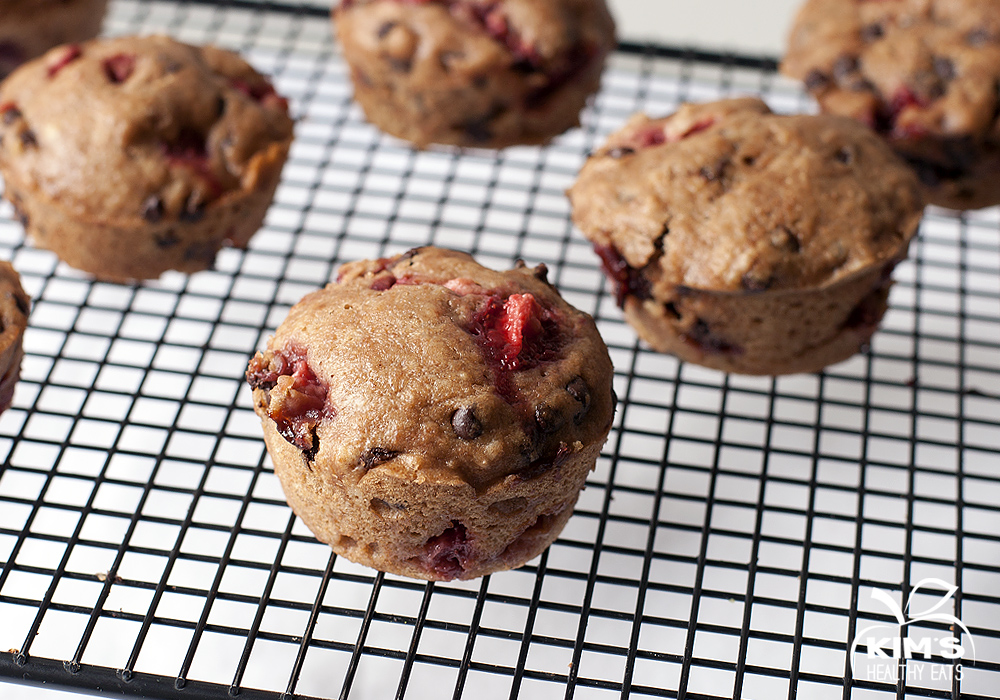 I am not much of a baker so when I found this recipe on Chocolate Covered Katie I had to give it a try. I'm so glad I did. They were really easy to make and make the perfect snack!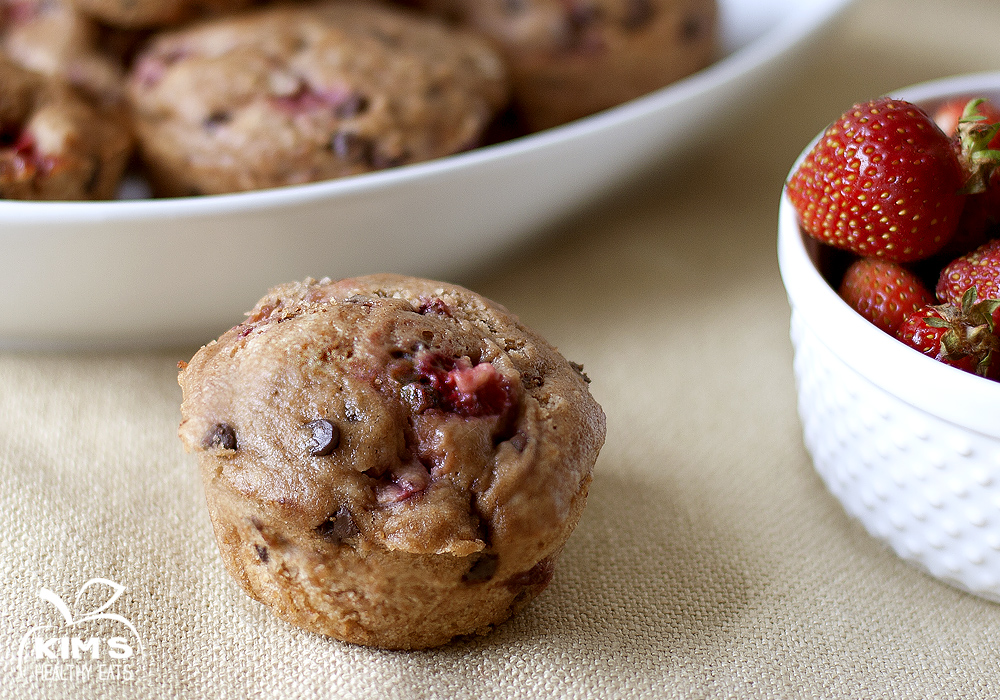 Ingredients
1 cup milk of choice (I used almond milk)

1 tablespoon apple cider vinegar
1 1/2 teaspoon vanilla extract
3 tablespoons melted coconut oil or vegetable oil
2 cups spelt flour (or all purpose flour)
1/2 teaspoon salt
2 teaspoon baking powder
1/2 cup sugar (I used organic sugar cane)
1/2 cup mini chocolate chips
1 cup loosely-packed diced strawberries
Directions
Preheat oven to 350 degrees. Line muffins tins with liners or spray with non stick cooking spray.

In a medium sized bowl mix the milk, vinegar, vanilla extract, and oil. Set aside.
In a large mixing bowl combine flour, salt, baking powder, sugar, and chocolate chips.
Pour wet ingredients into dry and mix. Add diced strawberries and gently mix.
Fill muffin tins evenly and bake for 20 minutes. Let muffins sit for 10 minutes and then remove from muffin tins.
Enjoy!