Layered Taco Dip is my go to recipe when I need to bring something to a party. It's quick, easy, and usually the first thing to go!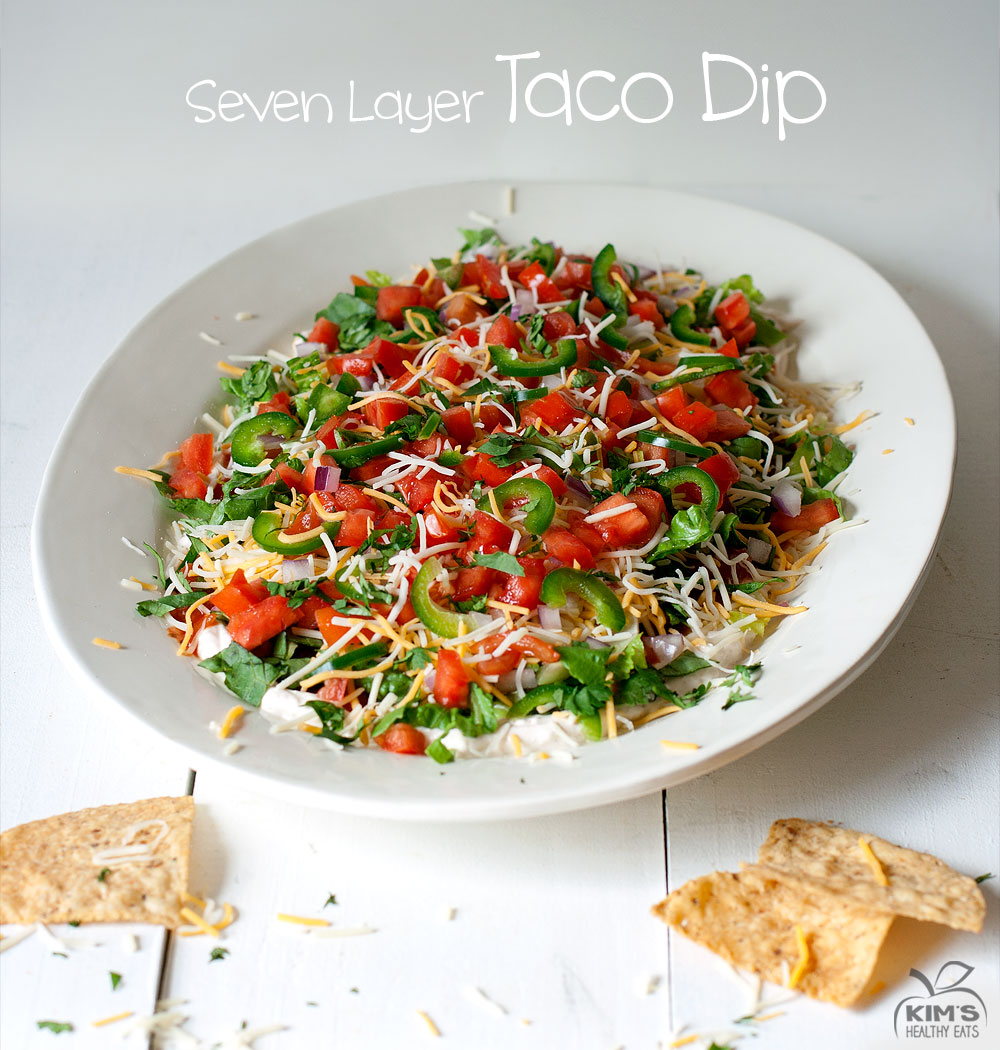 I lightened it up by using Greek yogurt instead of sour cream and loaded it up with fresh veggies. You can add or change any toppings to you liking.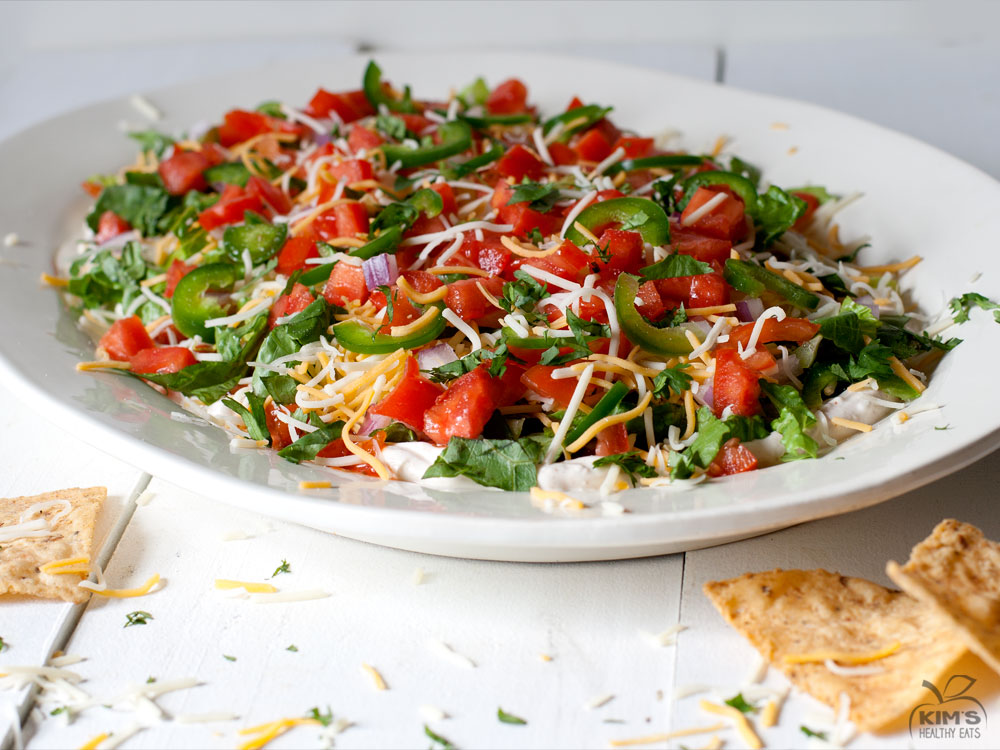 Ingredients
4 ounces cream cheese, softened
12 ounces Greek yogurt
1 teaspoon chili powder
1/2 teaspoon cumin
1 jar salsa, drained
1 cup lettuce, chopped
1 cup shredded cheese
1/2 cup red onion, diced
1/2 cup tomatoes, diced 1
jalapeño, diced

Directions
In a bowl add cream cheese, greek yogurt, and spices. Mix with a hand mixer until smooth. Spread on a platter and top with salsa, veggies, and cheese.
Serve with tortilla chips and veggies.
Enjoy!