Looking for something different to serve as a side for Easter… How perfect are these Rosemary Sweet Potato Stackers? They look and taste amazing! Every little slice of potato is cooked to perfection in the muffin pan.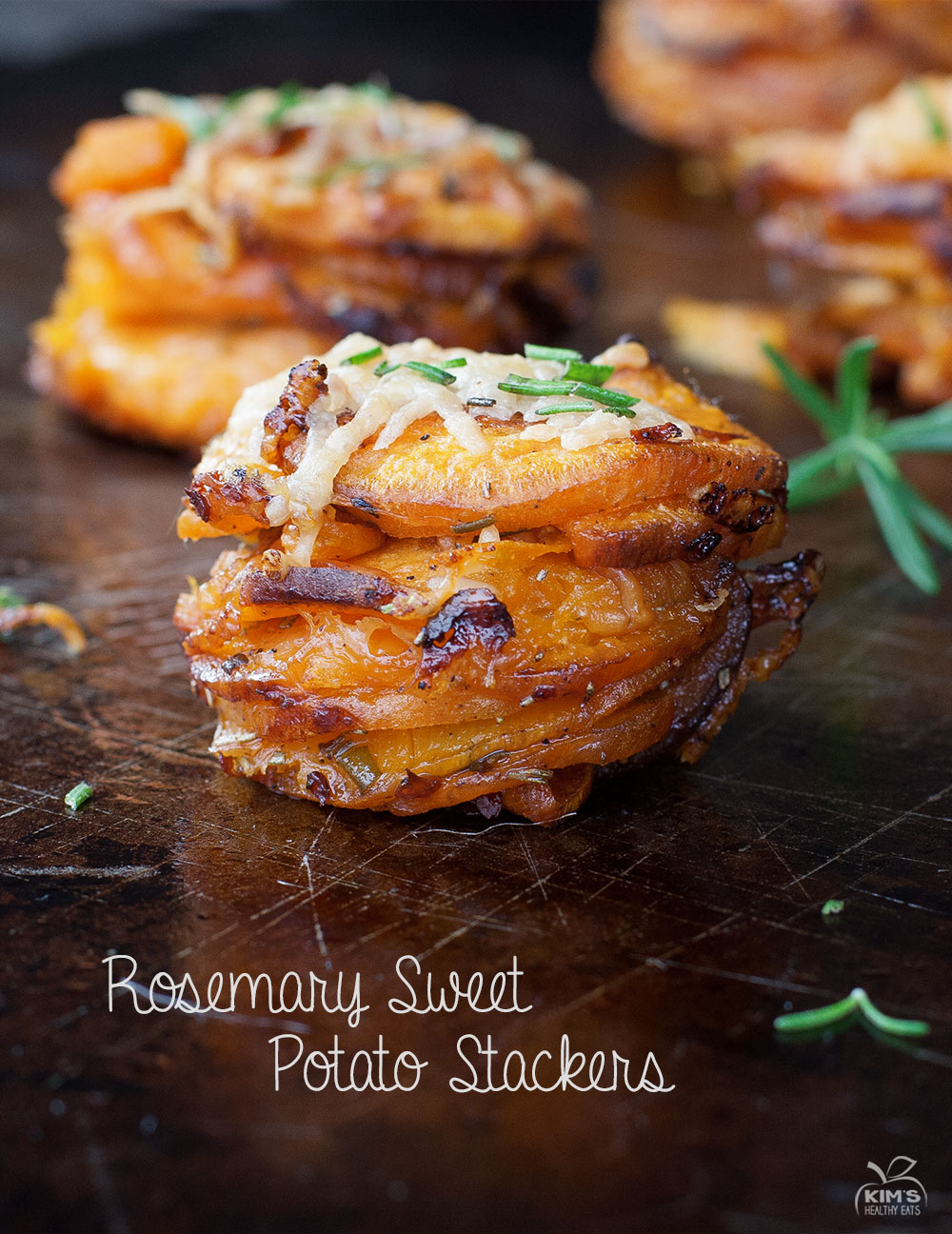 My original intent was to create a potato recipe to help with my portion control. Well that didn't work, I ended up eating three. I had to be certain the flavor was just right so I stepped up… Who am I kidding I knew at the first bite they were divine 🙂 I have serious issues with potatoes…I just love them!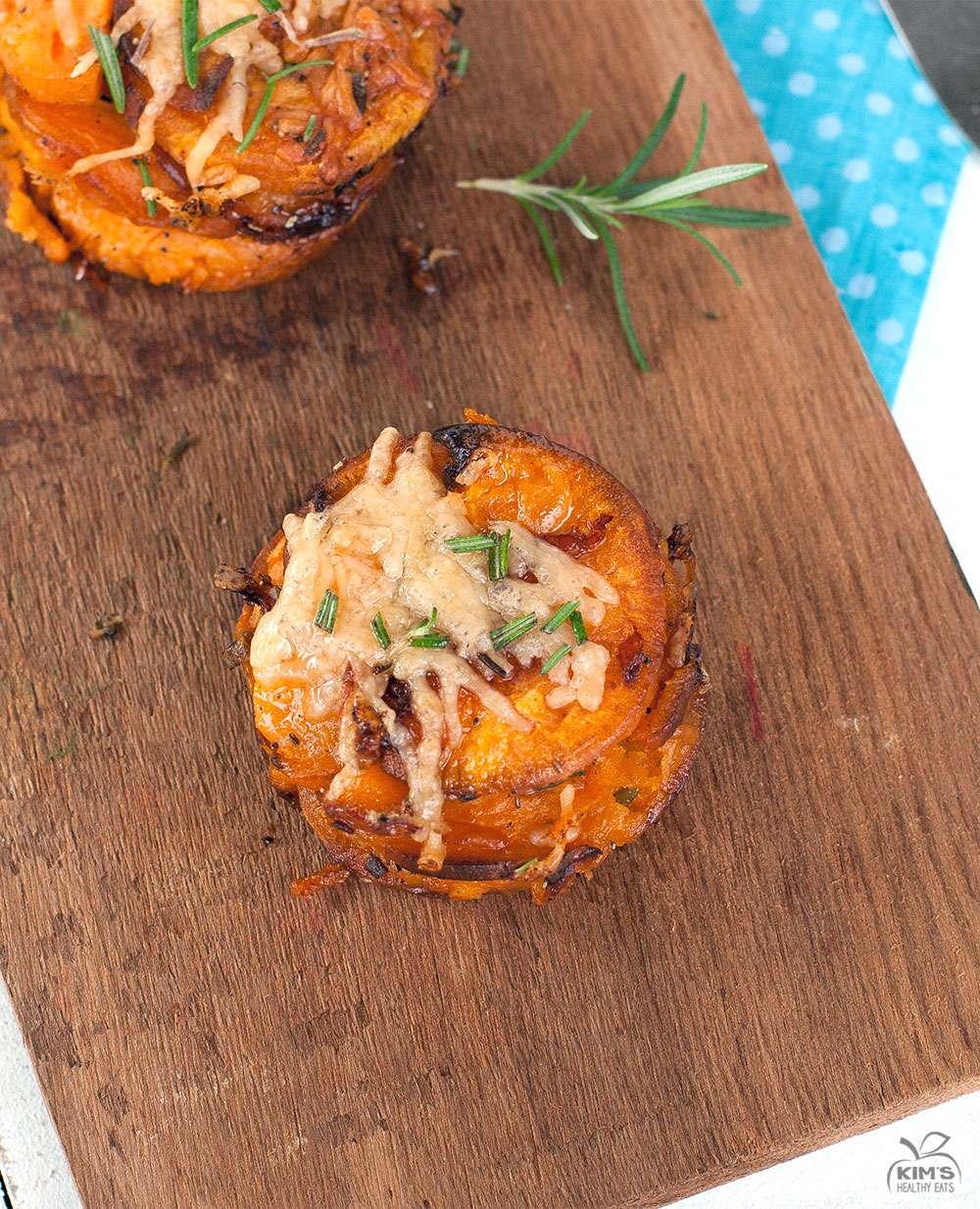 Recipe adapted from What Gaby Eats
Ingredients
2 tablespoons organic butter, melted
2 tablespoons coconut oil, melted
2 tablespoons grated parmesan cheese, plus extra for garnish
1 teaspoon fresh rosemary, chopped, plus extra for garnish
Sea salt and pepper
5-6 large sweet potatoes or yams, thinly sliced
Instructions
Preheat oven to 375 degrees. Spray 12 muffin cups with nonstick cooking spray.
In a large bowl whisk together butter, coconut oil, parmesan, chopped rosemary, salt, and pepper.
Add sweet potatoes and toss to coat evenly.
Layer potatoes slices into muffin pan and fill to the top. They will shrink down once they are cooking.
Bake for about 45-50 minutes and edges and tops are golden brown and center in tender.
Let cool for about 5 minutes and carefully remove with a spoon. Place on serving tray and top with extra parmesan cheese and fresh chopped fresh rosemary. Serve immediately.
Enjoy!