It's officially pumpkin season! I love all things pumpkin!  So today I made this pumpkin mac and cheese for lunch.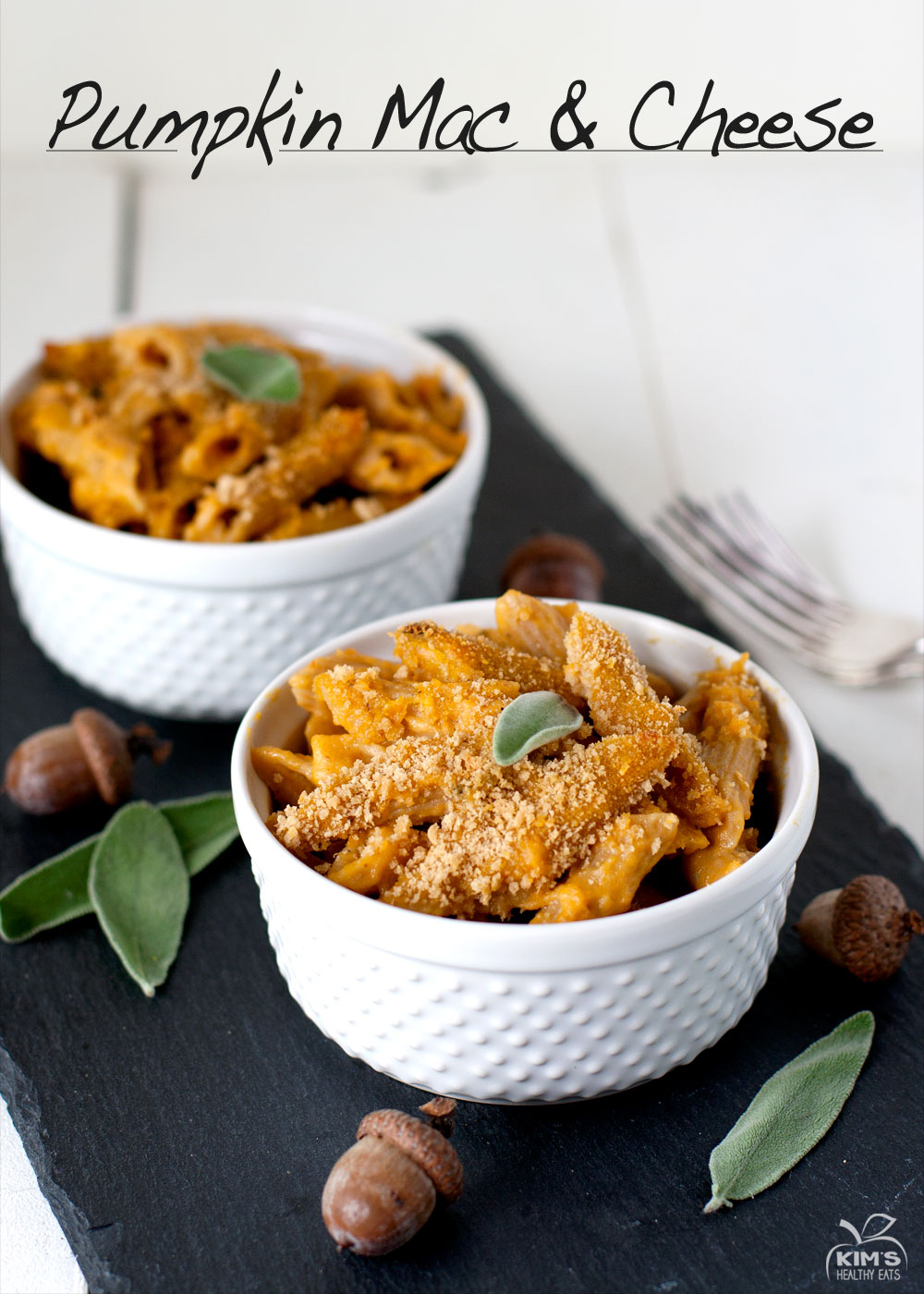 To be honest I wasn't quite sure how this was going to turn out. Well I sure did surprise myself… All I can say is WOW! It was soooo good!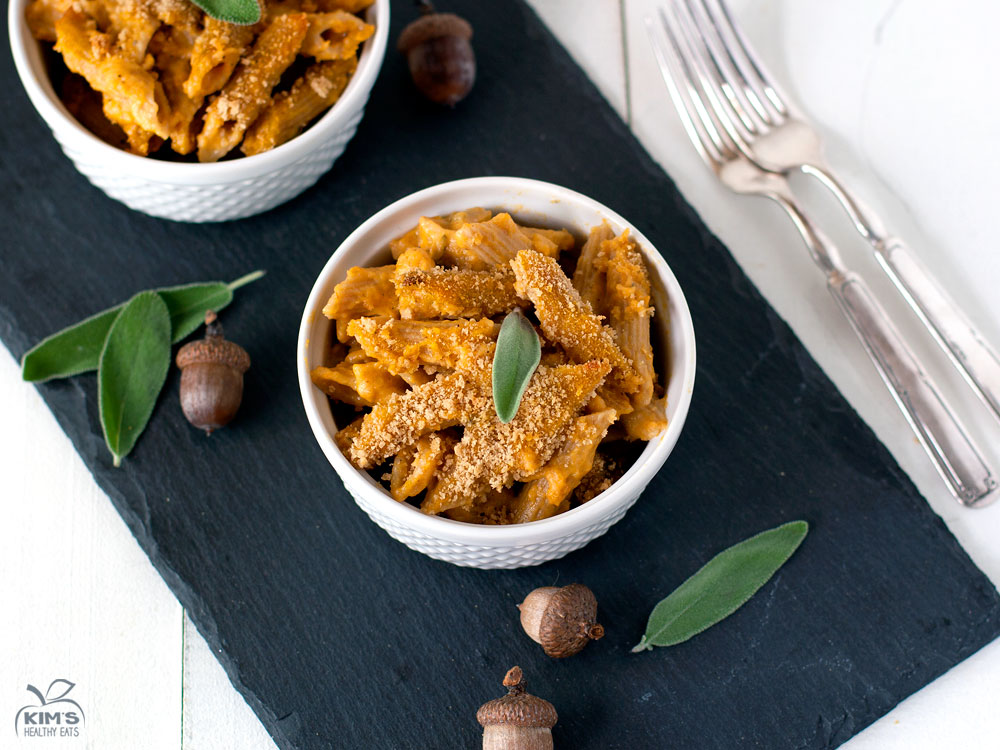 The pumpkin puree made the sauce so rich and creamy you really don't need to add much cheese. I used extra sharp cheddar and gorgonzola, but you could easily change the cheese to any of your favorites.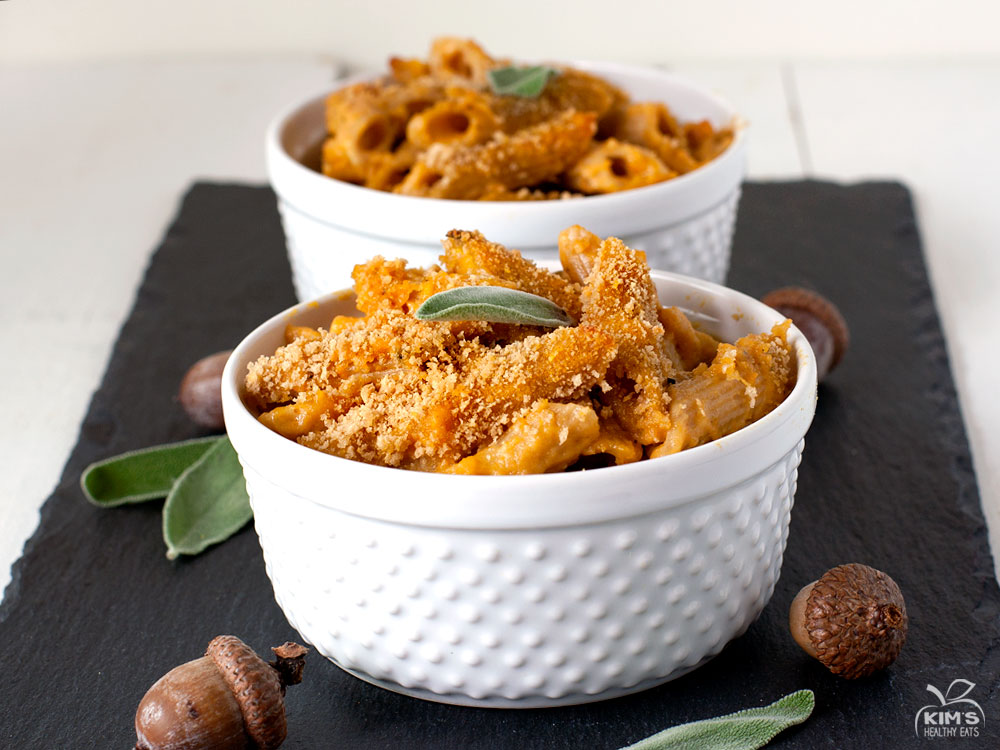 Ingredients
10 ounces pasta (I like penne)
2 tablespoons olive oil
2 garlic cloves, pressed
2 tablespoons whole wheat flour
Pinch of nutmeg
1 1/2  cups milk (I used almond)
1/2 cup canned pumpkin
Salt and pepper
3/4 cup shredded extra sharp cheddar cheese
3/4 cup gorgonzola cheese
2 tablespoons sage, sliced thinly
1/4 cup whole wheat panko bread crumbs
Directions
Pre heat oven to 350 degrees.
Cook pasta according to package directions and set aside.
In a large frying pan heat olive oil over medium high heat. Add garlic and sauté for 1 minute. Add flour and nutmeg. Mix until flour turns a golden brown. I like to use a whisk.
Slowly add milk and bring to a slight boil. Add pumpkin, salt, pepper, shredded cheddar, gorgonzola, and sage. Simmer for a few minutes and the cheese is melted. Stir in the cooked pasta.
Lightly spray a baking dish with cooking spray and pour pasta into dish and top with panko. Bake for about 20 minutes or until nice and bubbly and brown.
Enjoy!