Pear and apple crisp is one of my favorite desserts. In fact I am eating it right now as I write this post. And it is Y U M M Y!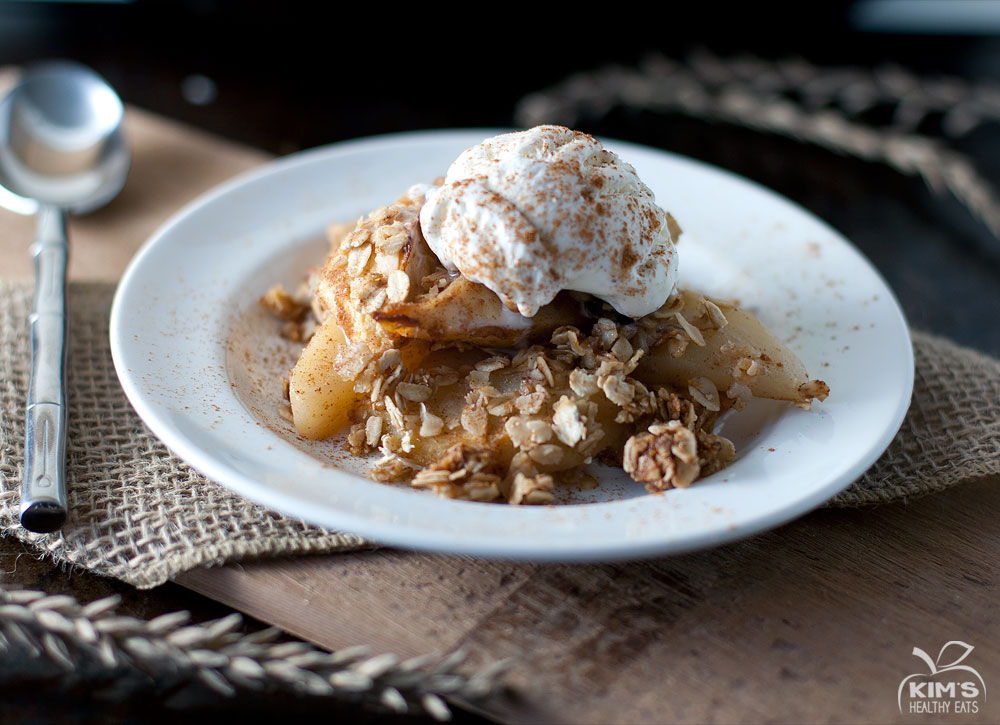 A lot of apple crisp recipes call for lots of butter and sugar. I try to avoid butter and keep my sugar intake to a minimum. So I nixed the butter and used honey instead of the sugar. Pears and apples are so sweet on their own they really don't need the extra sugar.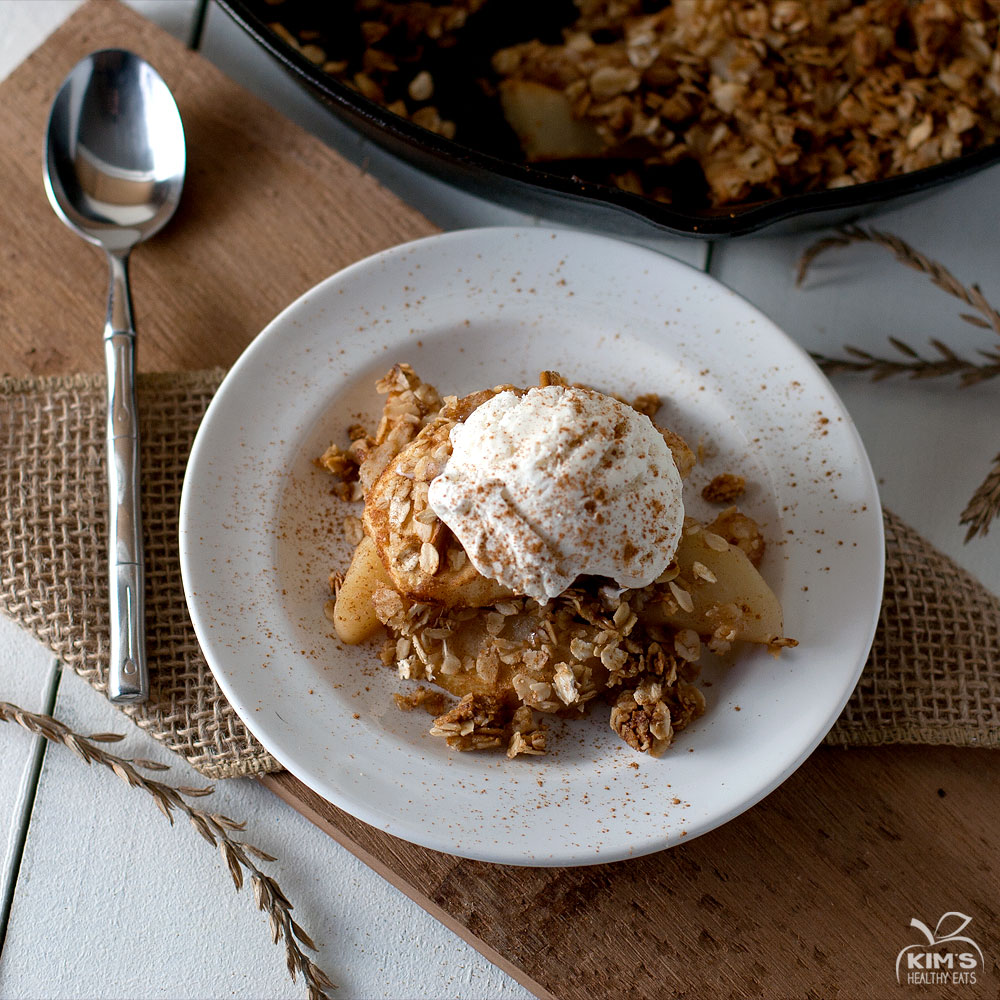 I topped mine with a little vanilla ice cream and cinnamon.  That is completely optional, but highly recommended 🙂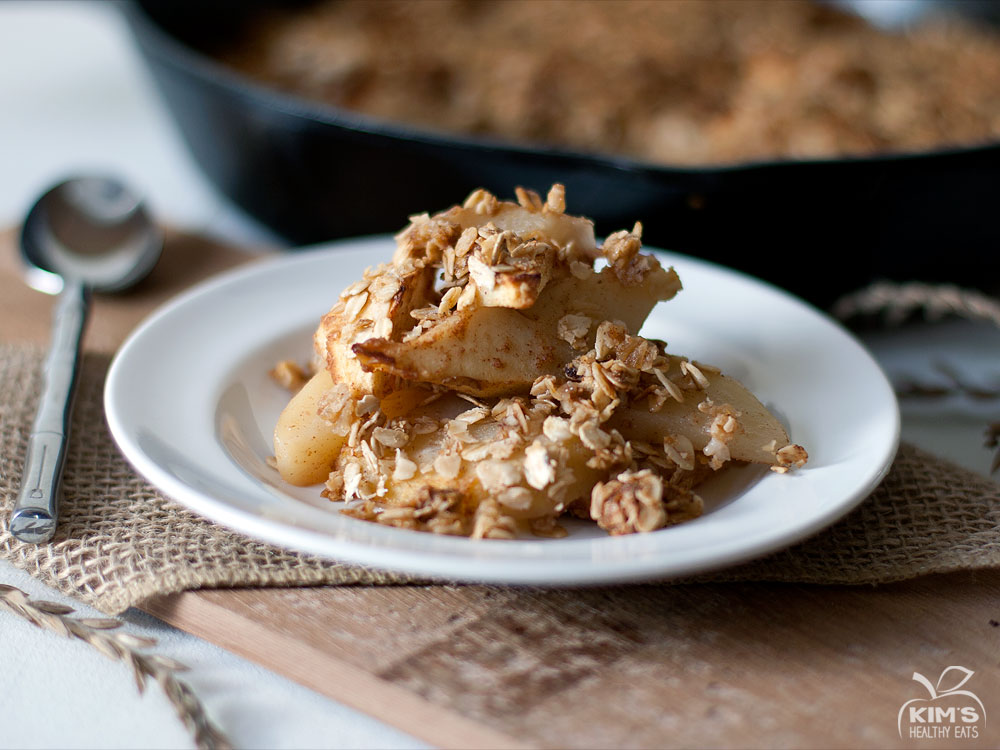 Ingredients
For the Crisp
3 apples, peeled, cored, and sliced
3 pears, peeled, cored, and sliced
1/2 lemon, juiced
1 teaspoon vanilla vanilla extract
2 tablespoons honey
1 tablespoon flour
1 teaspoon corn starch
1 teaspoon cinnamon
1/8 teaspoon nutmeg
For the Topping
1 1/2 cups rolled oats
1 tablespoon honey, warmed
1 tablespoon brown sugar
1/2 teaspoon cinnamon
Dash of salt
2 tablespoons coconut oil, melted
Directions
Pre heat oven to 350 degrees.
In a cast iron skillet or baking dish spray with non stick cooking spray and set aside.
For the Crisp
 In a large bowl add sliced apples, pears, lemon, vanilla extract, and honey. Mix until coated. In a separate small bowl mix flour, corn starch, cinnamon, and nutmeg.
Add flour mixture to apples and pears and mix until coated. Spread evenly into cast iron skillet or baking dish.
For the Topping
In a bowl mix rolled oats, honey, brown sugar, cinnamon, salt, and melted coconut oil.
Add topping to to apples and pears in the skillet or baking dish and bake for 45-50 minutes and topping is nice and brown.
Top with ice cream (optional).
Enjoy!