Pets need delicious healthy food too! My Cooper, AKA Coop dog, loves to help out in the kitchen. And by help I mean wait for something to drop on the floor and he'll gladly clean it up 🙂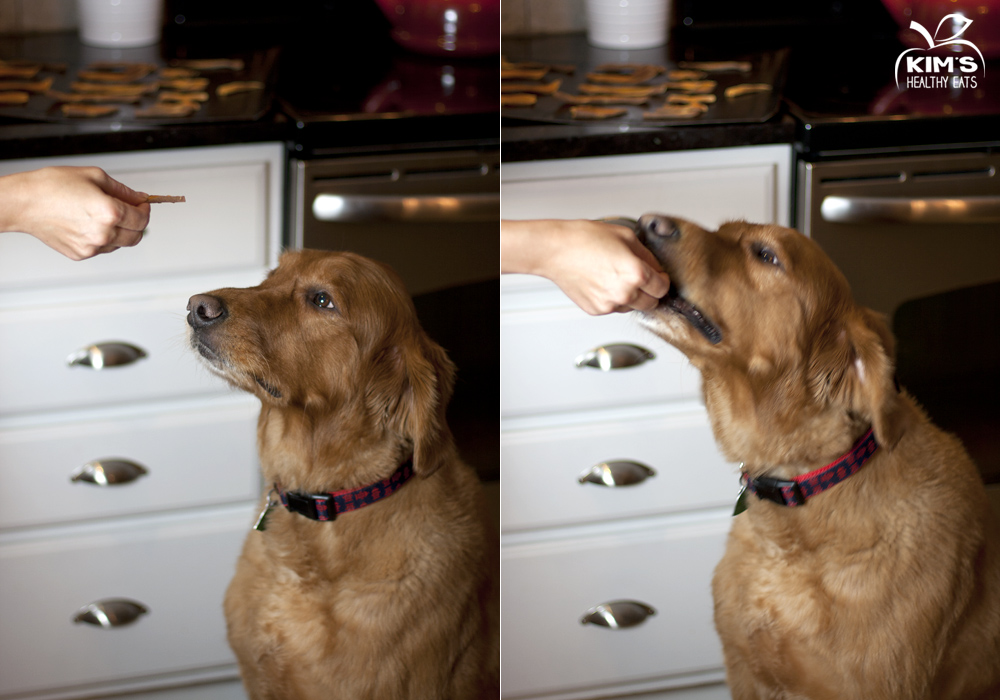 Most dog treats and foods are filled with animal by products, corn, and a whole bunch of other junk our pets should not be eating. Yuck!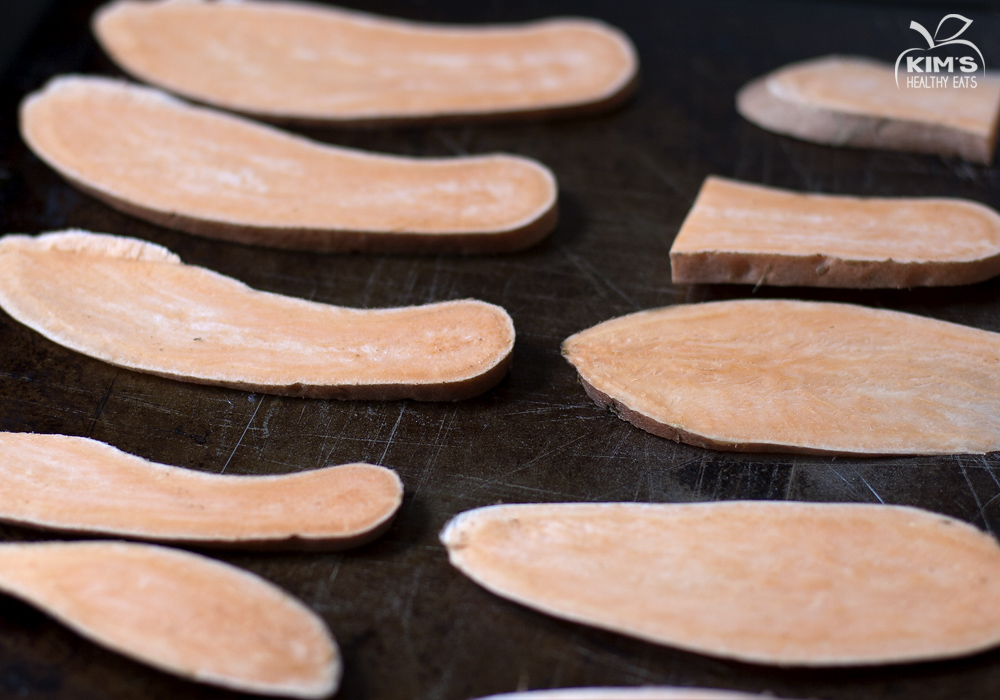 Sweet potato treats are super easy to make and your dog will gobble them up. Plus they are low in calories!
Store them in the fridge in an air tight container and they will be good for the week.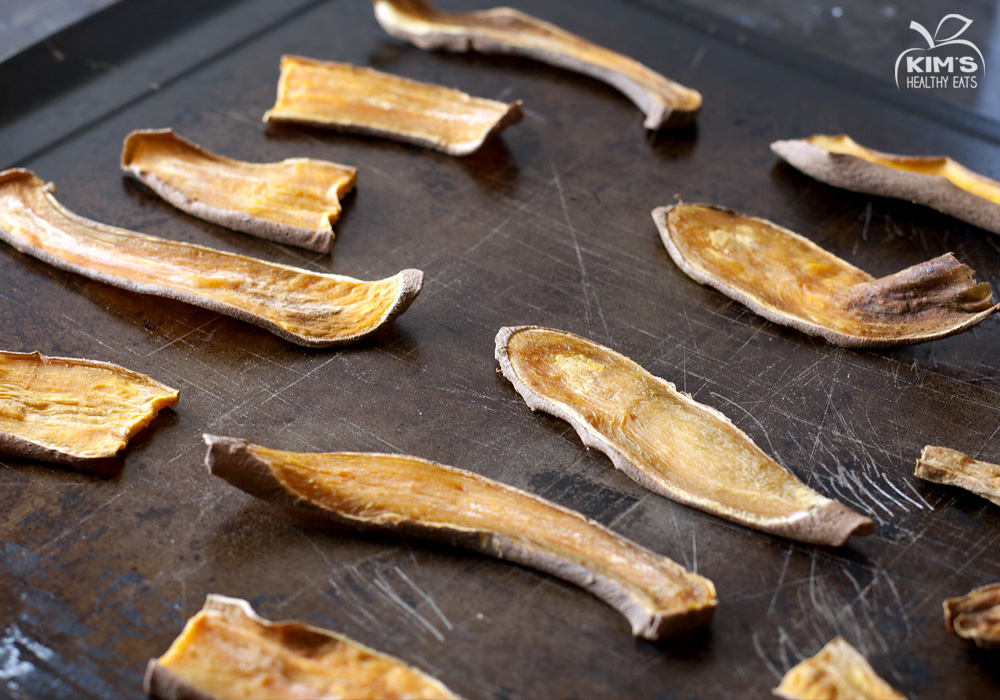 From Thug Kitchen | Makes about 15-20 treats
Ingredients

Directions
Pre heat oven to 300 degrees

Cut sweet potato lengthwise, about 1/8 inch to 1/4 inch thick.

Bake on a cookie sheet for 25 minutes and flip over and bake for another 25 minutes longer. Some will shrivel up, but your dog will them!

Your dog will love them!