My husband and I love to entertain, especially in the summer. Making kabobs is one my favorite things to make for guests. They are easy, look pretty, and you can please just about any type of eater. And let's face it, who doesn't like eating food from a stick!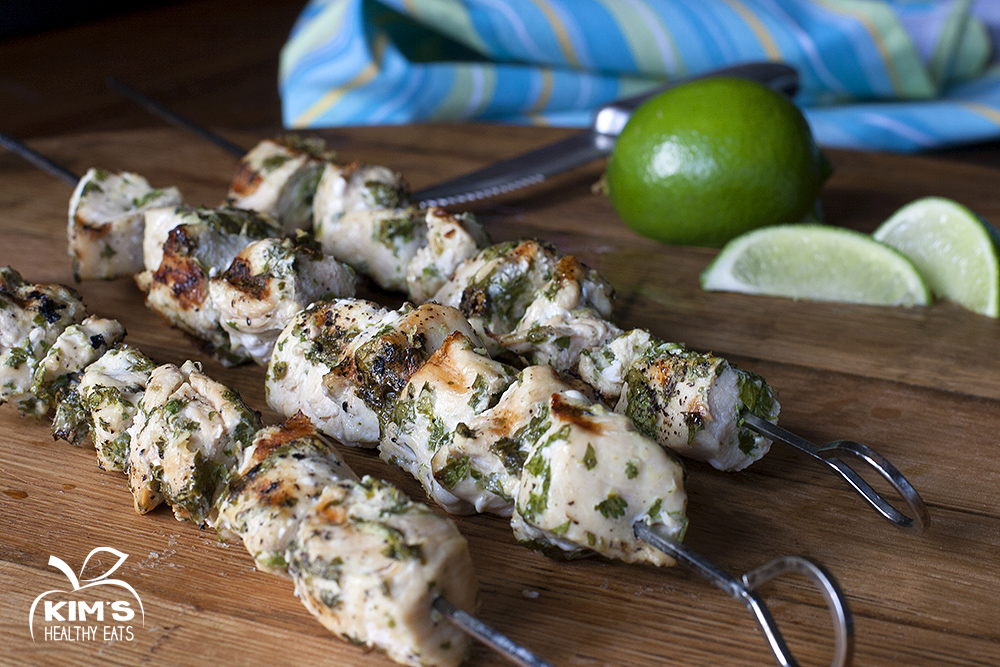 Kabobs also make a quick and easy week night dinner and paired with this marinade you can't go wrong. This marinade would also taste great with beef, pork, shrimp, fish, or veggies.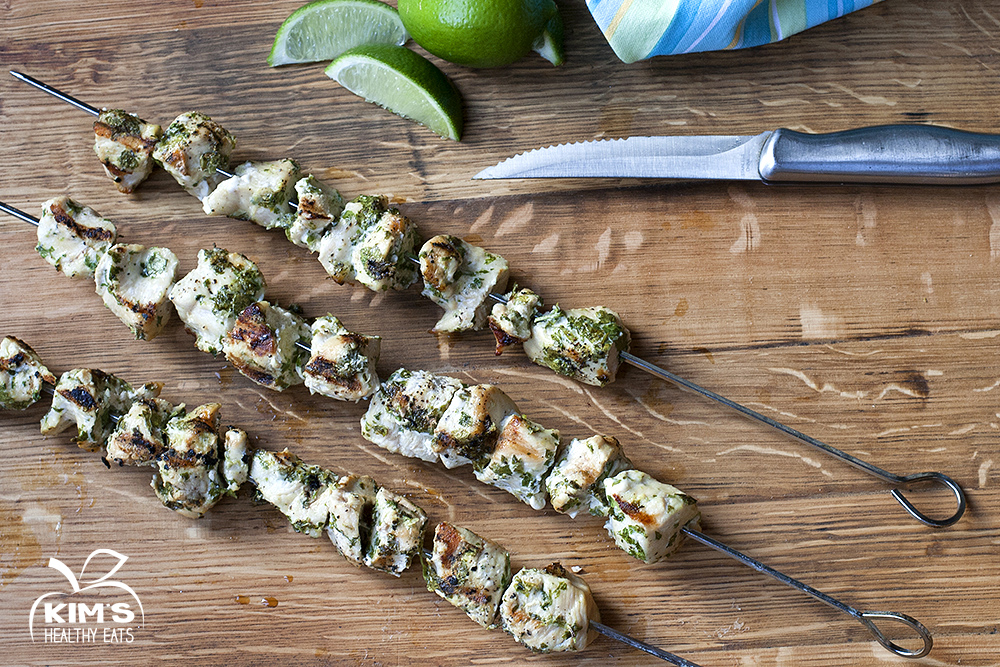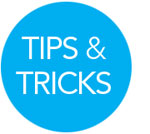 When getting ready to juice a lime put it in the microwave for about 15-20 seconds. The heat helps the citrus juice flow out of the lime much easier.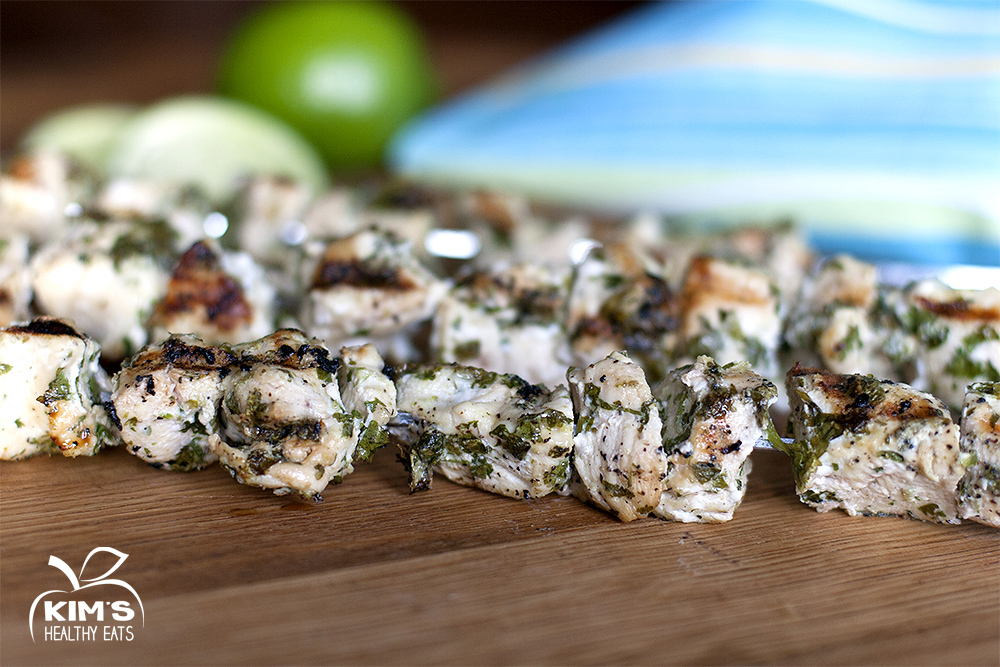 Ingredients
1 pound chicken breasts, cut into small pieces

1 cup of fresh cilantro leaves

1 jalapeño pepper (optional)

1 lime, juiced

1/2 teaspoon lime zest

1 tablespoon olive oil

dash of rice wine vinegar, or any white vinegar

Directions
Prepare grill over high heat.  

Place cut up chicken pieces in a medium sized bowl and set to the side.

In a blender or food processor add cilantro, jalapeno, lime, lime zest, oil, and vinegar and puree until nicely blended.

Pour marinade over chicken and marinade for at least 20 minutes. The longer it marinade the better it tastes.  

Place marinaded chicken on skewers and grill for about 5-8 minutes on each side, or until no longer pink.  Remember to soak wooden skewers before adding the chicken, so they don't catch on fire!

Enjoy!