Who says chicken has to be boring? Not anymore!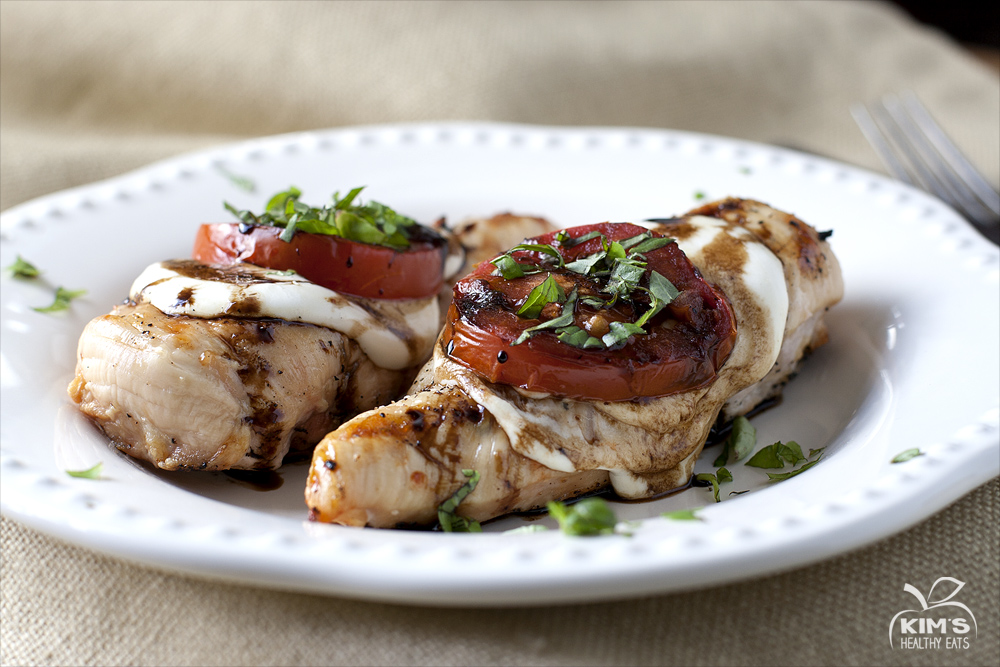 This grilled chicken would be a perfect addition to your Memorial Day picnic menu. It's so easy to prepare and with very little clean up. Your guests will certainly be impressed with this one!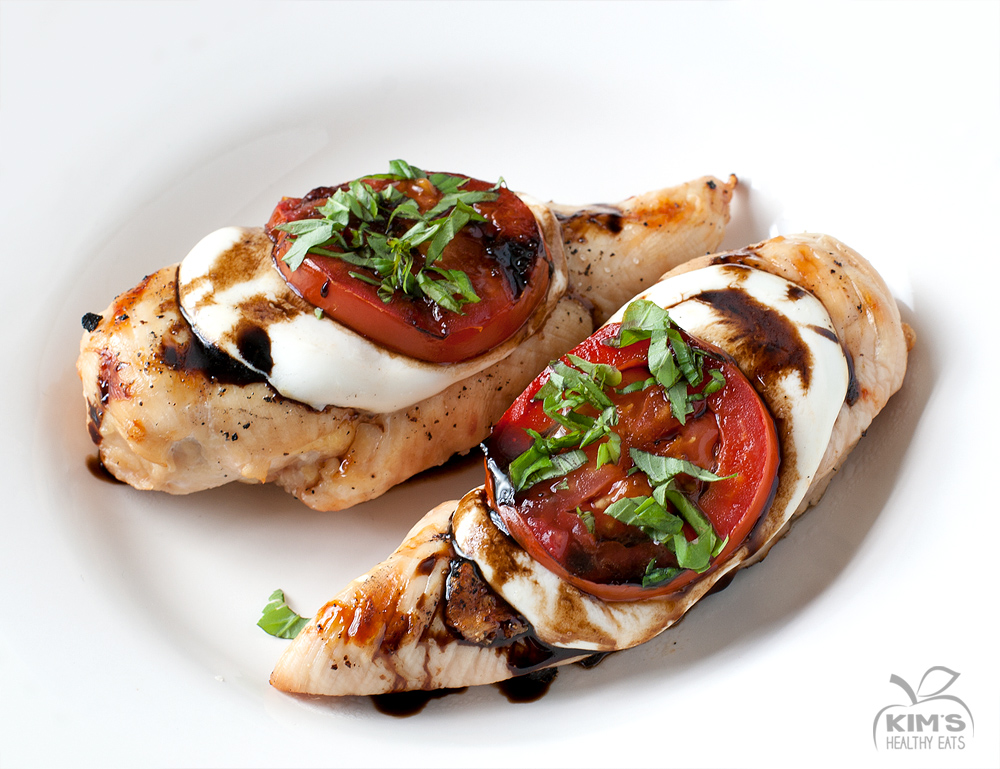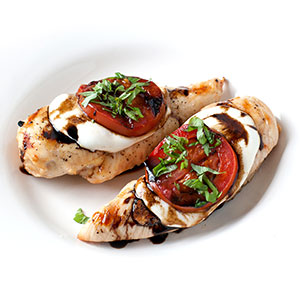 Grilled Caprese Chicken
2014-04-05 13:51:49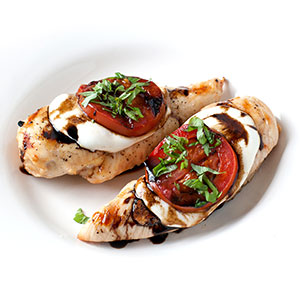 Serves 4
Nutrition Facts
Amount Per Serving
* Percent Daily Values are based on a 2,000 calorie diet. Your Daily Values may be higher or lower depending on your calorie needs.
Ingredients
4 boneless chicken breasts
Salt and pepper
4 slices fresh mozzarella
4 slices tomato
2 tablespoons fresh basil, chopped
1/3 cup balsamic vinegar
Instructions
Heat grill. Salt and pepper each side of chicken and place on hot grill. Grill chicken for about 7 to 9 minutes on each side or until no longer pink and cooked through.
Meanwhile heat balsamic vinegar in a small sauce pan and bring to a light boil. Reduce heat and simmer for about 10-15 minutes, stirring every few minutes. Vinegar will reduce and become thickened. I used the side burner right on my grill.
Lightly brush sliced tomatoes with olive oil and place directly on the hot grill. Grill for about 1-2 minutes on each side.
Once chicken is cooked leave on the grill and place 1 slice of fresh mozzarella on top. Then add grilled tomato and basil.
Place on serving platter and drizzle with balsamic reduction.
Kim's Healthy Eats http://www.kimshealthyeats.com/
Follow me on Facebook to receive alerts of all our new and exciting recipes.