Tomatoes, tomatoes, and more tomatoes… What in the world am I going to do with all of these tomatoes? We do this every spring, we plants so many tomato plants and then they all come in at once.
I hate to waste anything so I am finally taking the time this summer to make my own salsa and sauce.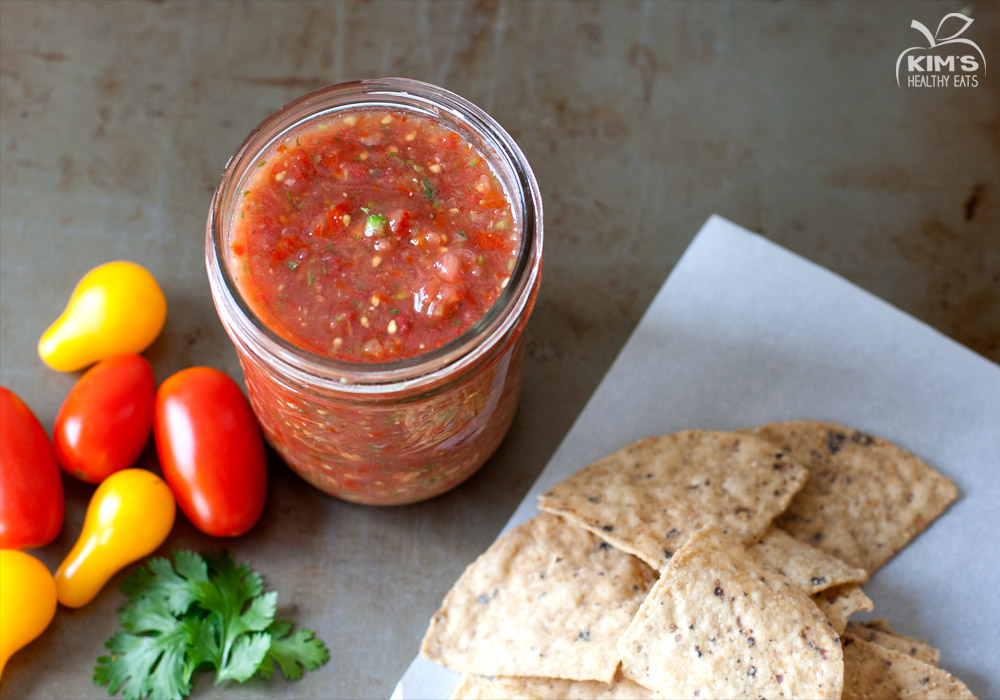 Well let me tell you this salsa is amazing and bursting with summer freshness.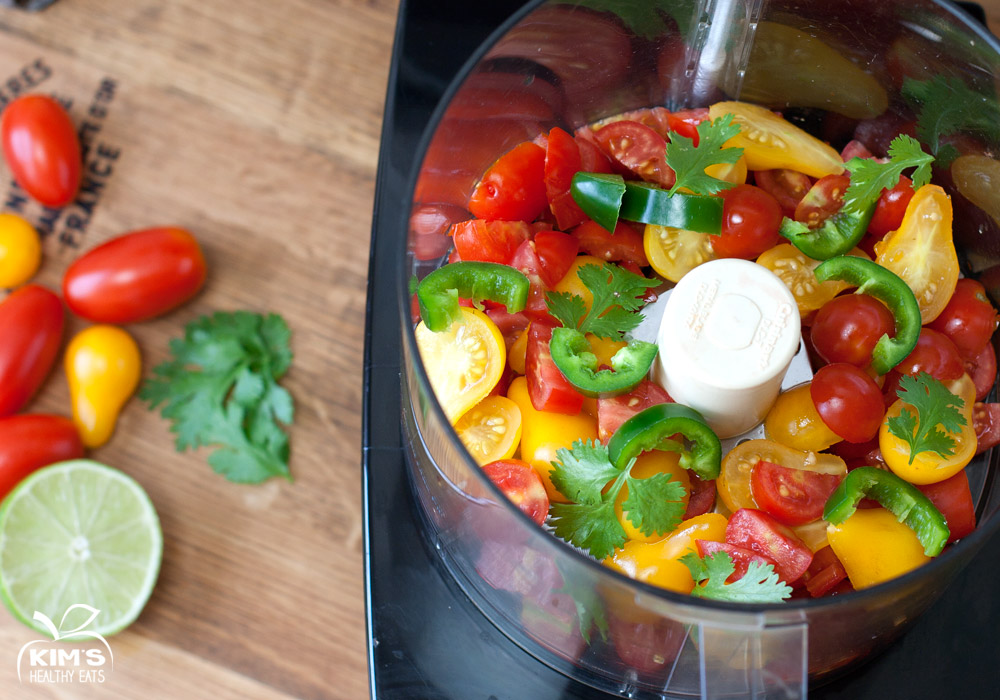 Not to toot my own horn, but my husband thought it was the "best salsa he ever had". He even made that his Facebook status, so it must be true 🙂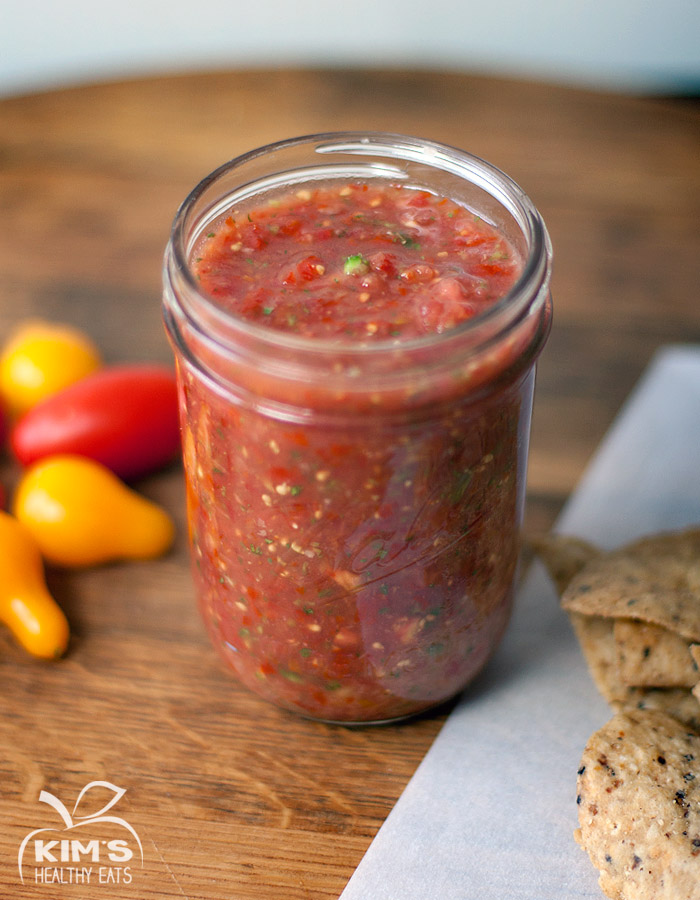 Anyway back to the salsa. You can make it as chunky or as smooth as you want. I pulse mine in the food processor for a smoother texture. You can also adjust the heat by adding more or less jalapeño.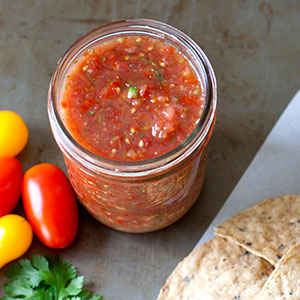 Fresh Homemade Salsa
2014-04-04 12:08:48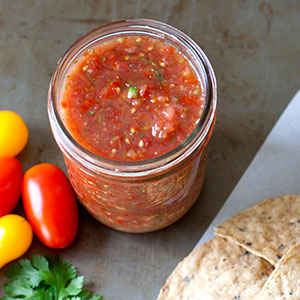 Serves 10
Nutrition Facts
Amount Per Serving
* Percent Daily Values are based on a 2,000 calorie diet. Your Daily Values may be higher or lower depending on your calorie needs.
Ingredients
3-4 pounds tomatoes, I had a mix of large grape and yellow
1/2 of a small red onion, peeled
2 or 3 small jalapeño peppers, depending on heat preference
1 clove garlic, minced
Large handful of cilantro
2 splashes of red wine vinegar (about a 1/2 teaspoon)
1/2 of a lemon or lime, juiced
Salt and pepper to taste
Instructions
Roughly chop tomatoes, onions, and jalapeño peppers.
Add all ingredients to the food processor.
Pulse until desired consistency.
Serve in a bowl with chips and veggies, or top your favorite Mexican dish.
Kim's Healthy Eats http://www.kimshealthyeats.com/
More Great Recipes Including Tomatoes