Looking for something different for lunch?  This chicken salad full of fruit and nuts will keep you feeling full.  It tastes great on rye and pumpernickel bread, on a bed of lettuce, with crackers for a snack, or how I like to eat it, right off a spoon!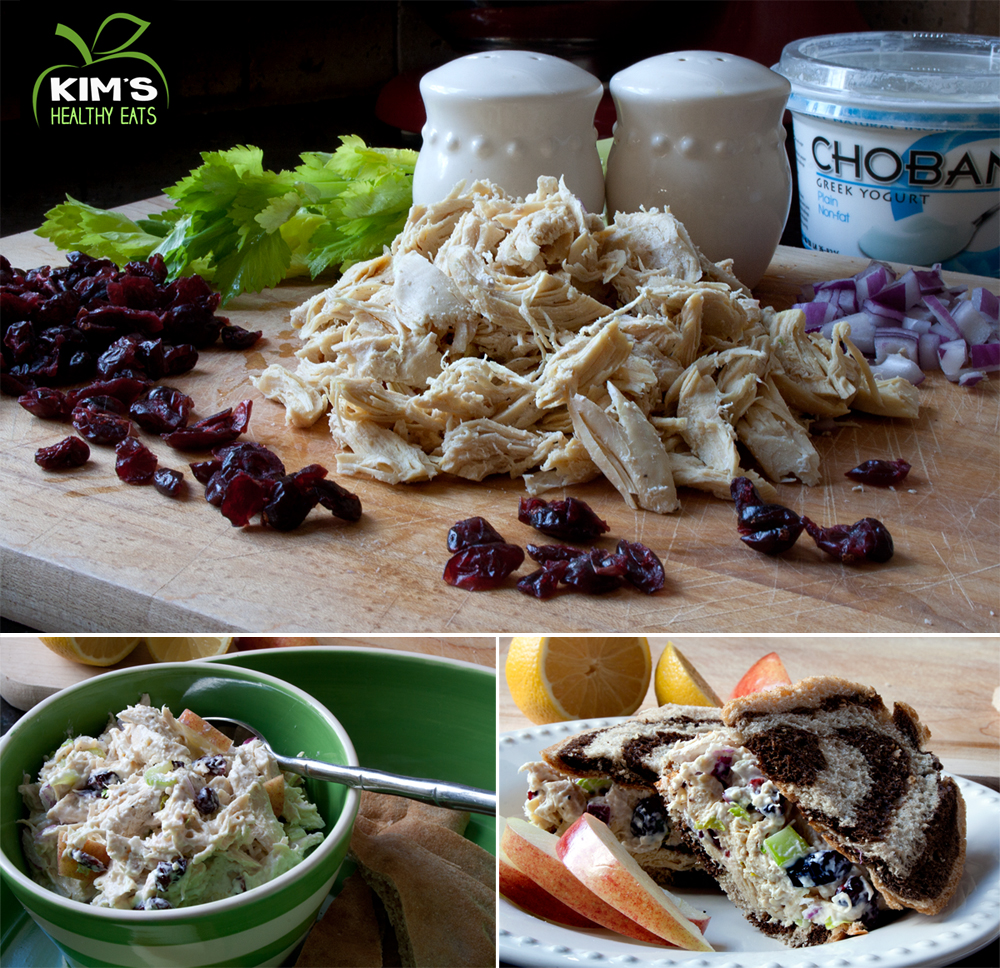 Ingredients
2 large chicken breasts, boiled and shredded, or a rotisserie chicken shredded

2 celery stalks, chopped
1/4 cup red or white onion, diced
1 apple, diced
1/2 cup dried cranberries
1/4 cup walnuts or sliced almonds
1/4 cup plain Greek yogurt
2 tablespoons mayo, I used the kind with olive oil
1/2 a lemon
Salt and pepper to taste
Directions
Boil chicken breast in water and some salt and pepper until cooked through. About 20 minutes depending on the size of the chicken. Cool and  shred the chicken with 2 forks. A rotisserie chicken from the grocery store would work too.

In a large bowl mix chicken, celery, onion, apple, cranberries, nuts, yogurt, mayo, and lemon juice. The yogurt and mayo can be adjusted to taste. Salt and pepper to taste. The longer the chicken salad marinades the better it tastes.
Serve as a sandwich, or on a bed of lettuce.