Hey y'all! So sorry it's been awhile since I have posted. Life has been so busy and hectic, I needed to take a break from the blog. So now that we are in the middle of summer I am hoping to have some free time to post some new awesome recipes.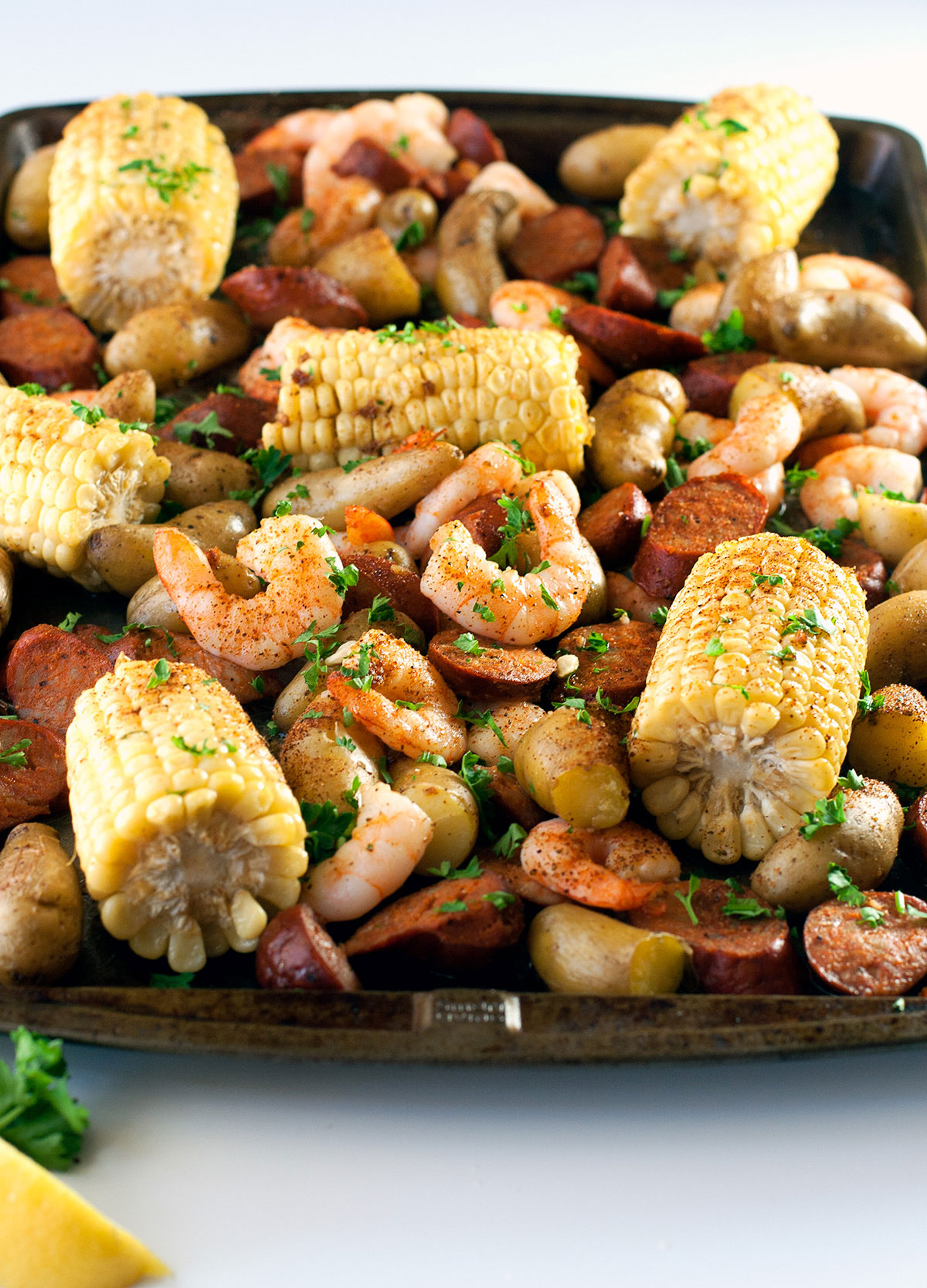 I know I am a little late to the party, but I am seriously loving these sheet pan recipes that keep popping up on Pinterest. They are super easy, pretty healthy, and best of all virtually no clean up!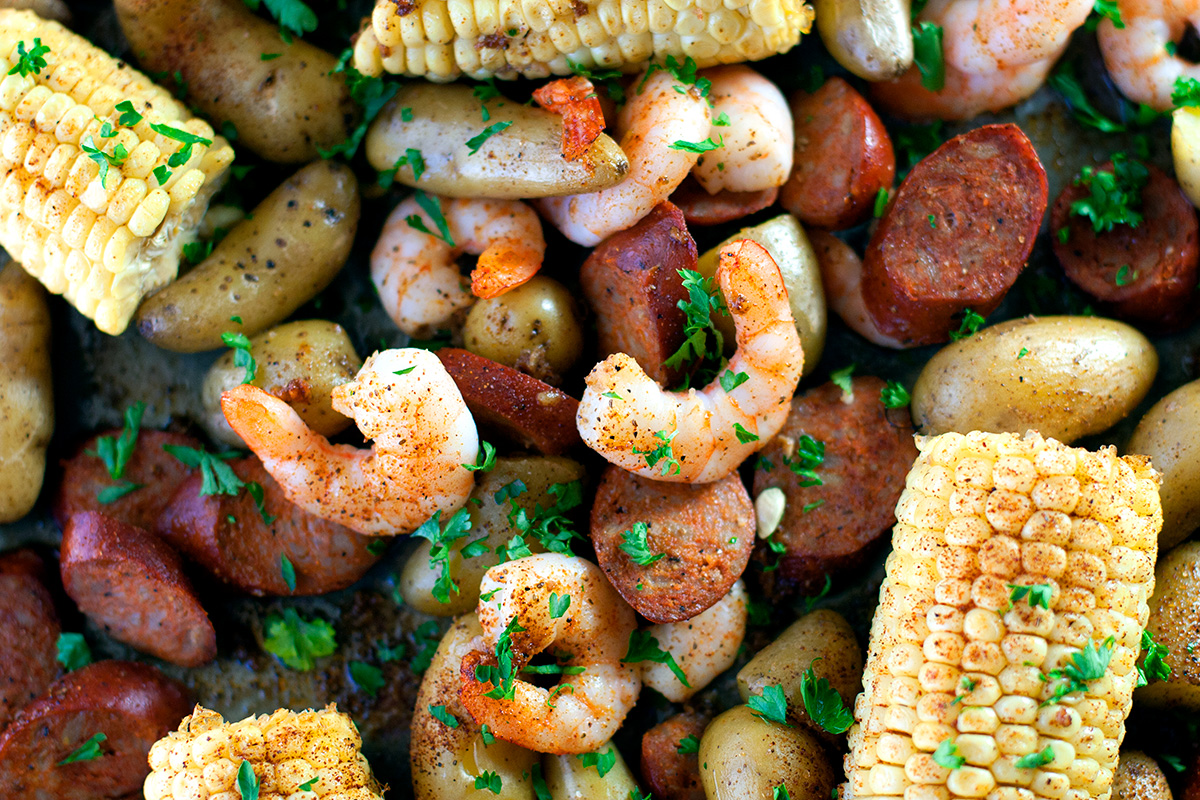 This shrimp boil recipe is a breeze to make simply toss everything on a pan, toss in the oven, top with parsley and fresh squeezed lemon, and dinner is served!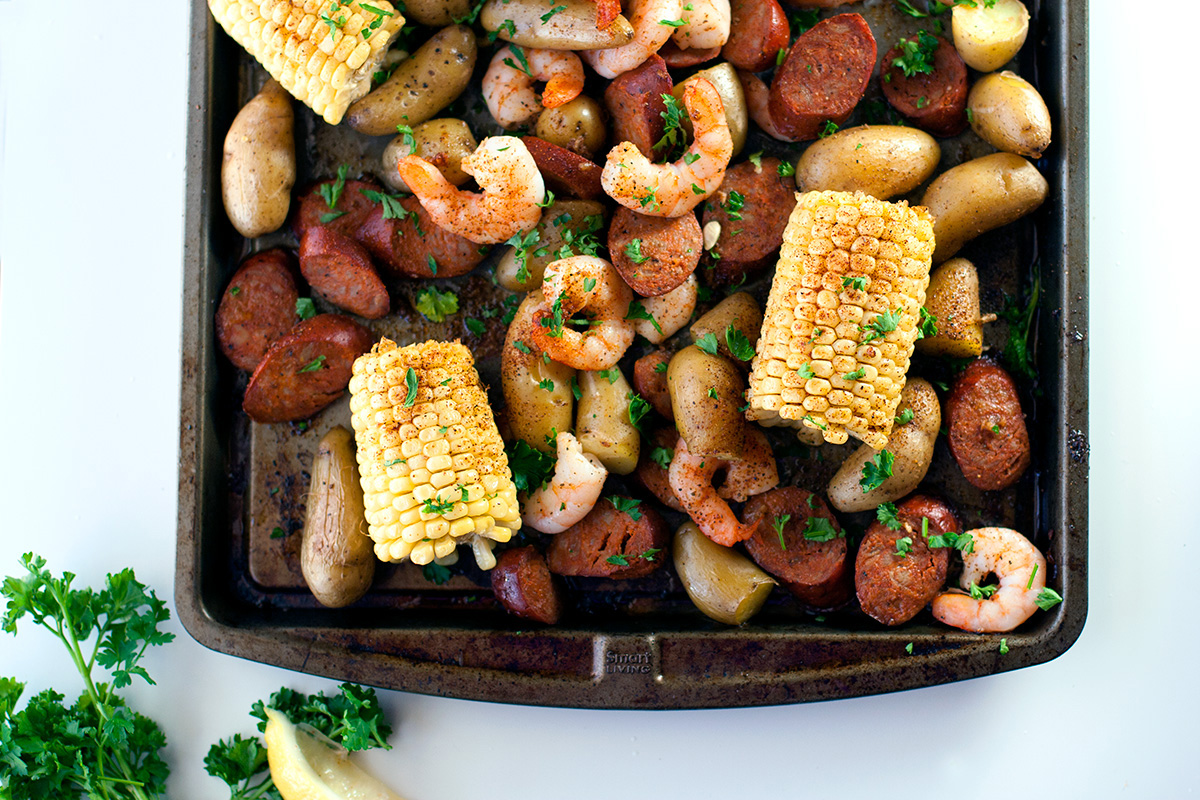 This also a perfect recipe for entertaining guests too. Looks so fancy with minimal effort. My favorite kind of entertaining!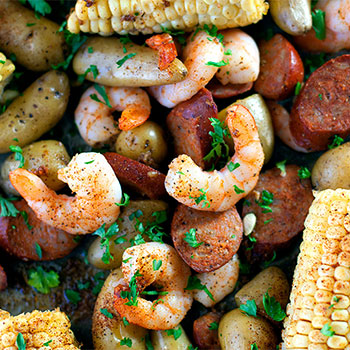 Sheet Pan Shrimp Boil
2017-07-23 10:05:19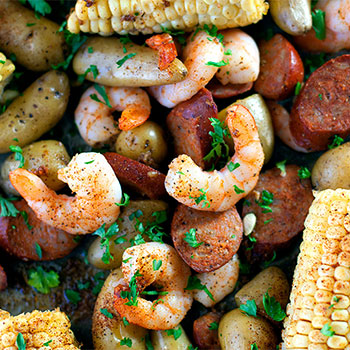 Serves 6
Nutrition Facts
Amount Per Serving
* Percent Daily Values are based on a 2,000 calorie diet. Your Daily Values may be higher or lower depending on your calorie needs.
Ingredients
1 lb red or yukon gold potatoes, cubed with skins on
3 ears of corn cut into 5-6 pieces
1/3 cup of unsalted butter, melted
4 cloves of garlic, minced
1 tablespoon Old Bay Seasoning
1 lb shrimp, peeled and deveined
1 (12 ounce) andouille sausage, thinly sliced
1 lemon cut into wedges
2 tablespoons fresh parsley, chopped
Instructions
Preheat oven to 400 degrees F. Lightly spray a large baking sheet with non stick cooking spray.
In large pot of salted boiling water add potatoes and boil until just tender, about 10-12 minutes. Stir in corn at the last 5 minutes, then drain.
In a small bowl combine melted butter, garlic, and Old Bay Seasoning.
Place corn, potatoes, shrimp, and sausage on in a single layer on sheet pan.
Place in oven and bake for about 12-15 minutes or until shrimp is opaque and corn is tender.
Serve with lemon wedges and top with fresh parsley.
Adapted from Damn Delicious
Kim's Healthy Eats http://www.kimshealthyeats.com/