Going green for tonight's St. Patty's festivities! That's right, we're finally going out for St. Patrick's day. We have an overnight sitter and we're ready to party! Back to the broccoli bites. We're having some friends over before our big night on the town, and I needed a quick and easy snack. These are not only festive, but really good. They're full of veggies and make a great healthy snack. I think I may just need to make some extras for a snack later this week.

Did you know broccoli contains high levels of both calcium and vitamin K, both of which are important for bone health and prevention of osteoporosis.  This is great news if you're not a fan of milk.  Click here for more great health benefits from broccoli.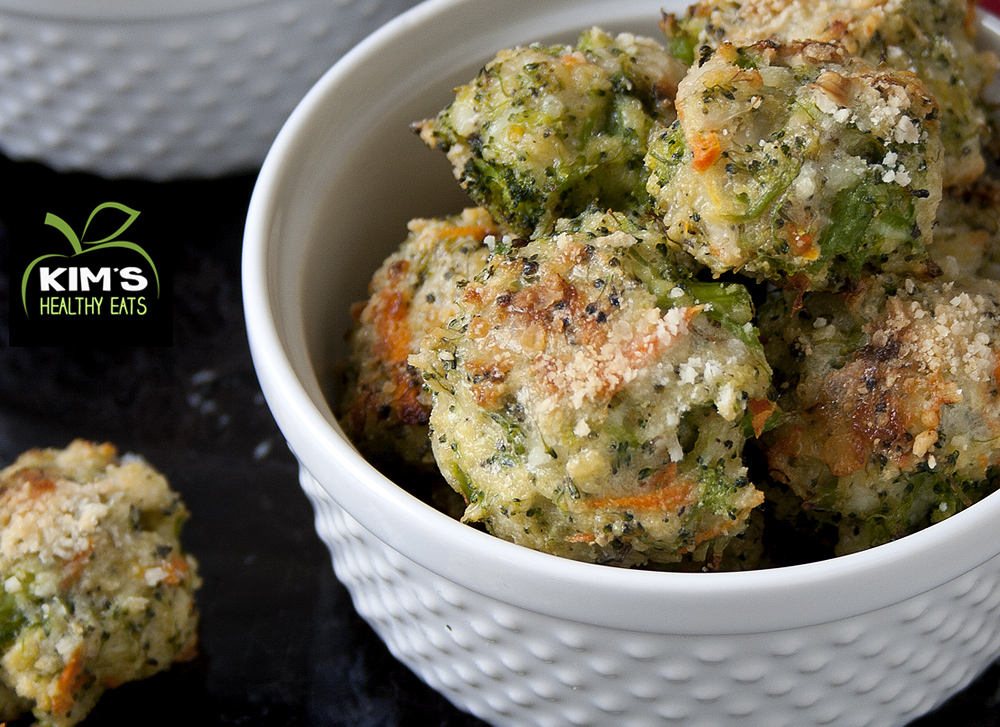 Ingredients
1 medium head of broccoli, cut into very small pieces

1 small carrot , peeled and shredded
1 garlic clove, pressed
3/4 cup cheddar cheese
3 eggs, beaten
1 cup of panko or bread crumbs
1 tablespoon Italian seasoning
Salt and pepper to taste
Directions
Pre heat oven to 350 degrees. Steam broccoli pieces for a few minutes, until they turn a nice bright green. Let cool.
In a large bowl combine all ingredients and mix well.
Shape into bite size broccoli balls.
Bake on parchment paper for about 18-20 minutes or until golden brown.