I started my new job this week! On top of running this food blog, my favorite job, I am also a registered CT technologist. I haven't been working as a CT tech for a few months as we were getting settled in our move to Texas. So it was time to get back out there! I decided to work PRN, which is one of the perks in working in healthcare, so I still have time to work on my blog and spend time with the fam.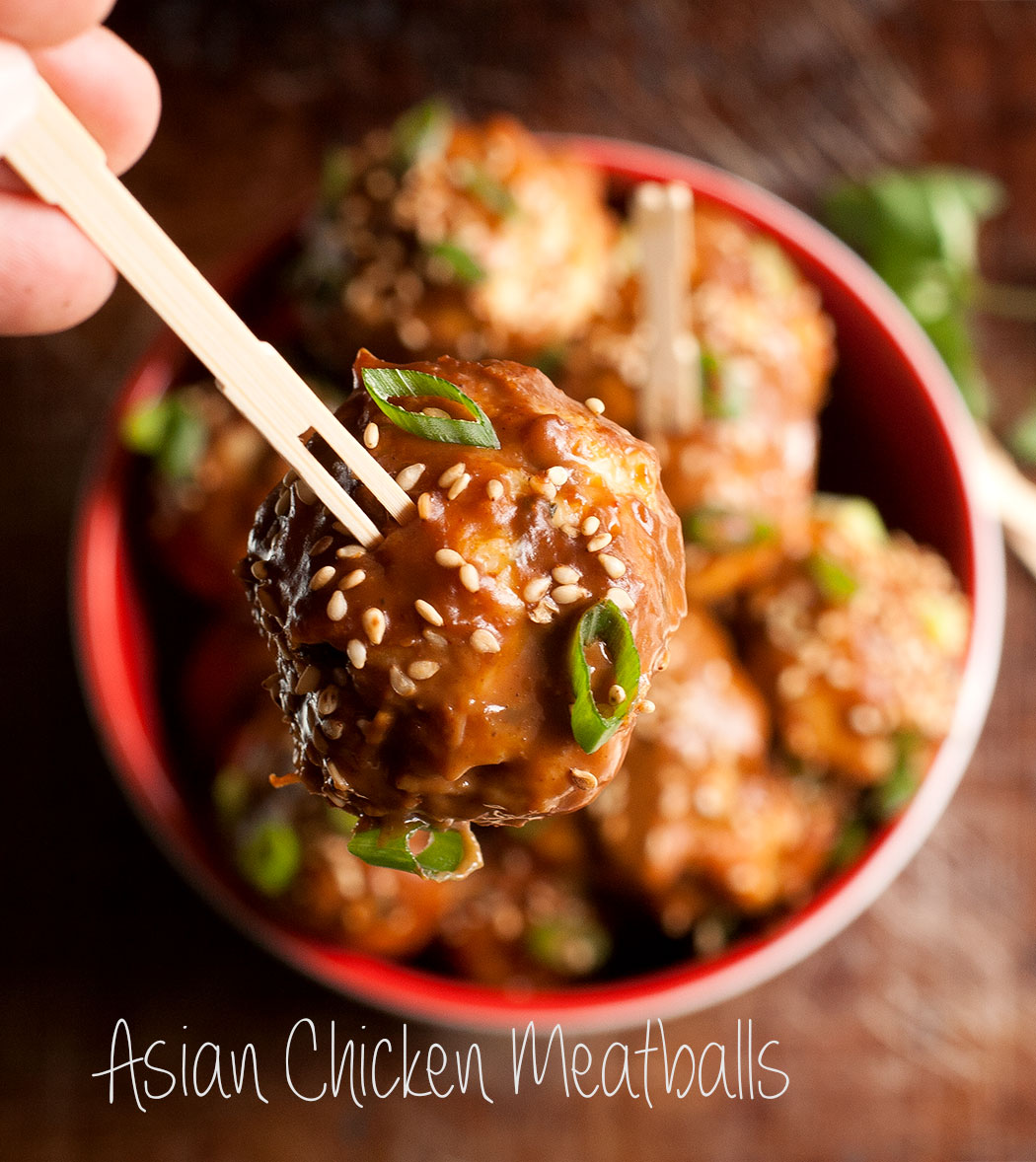 My first week at work was a success, however I was quickly reminded that I absolutely need to prep meals and snacks for the week to avoid eating junk. I was able to whip up a few quick meals to grab and these meatballs were on the list.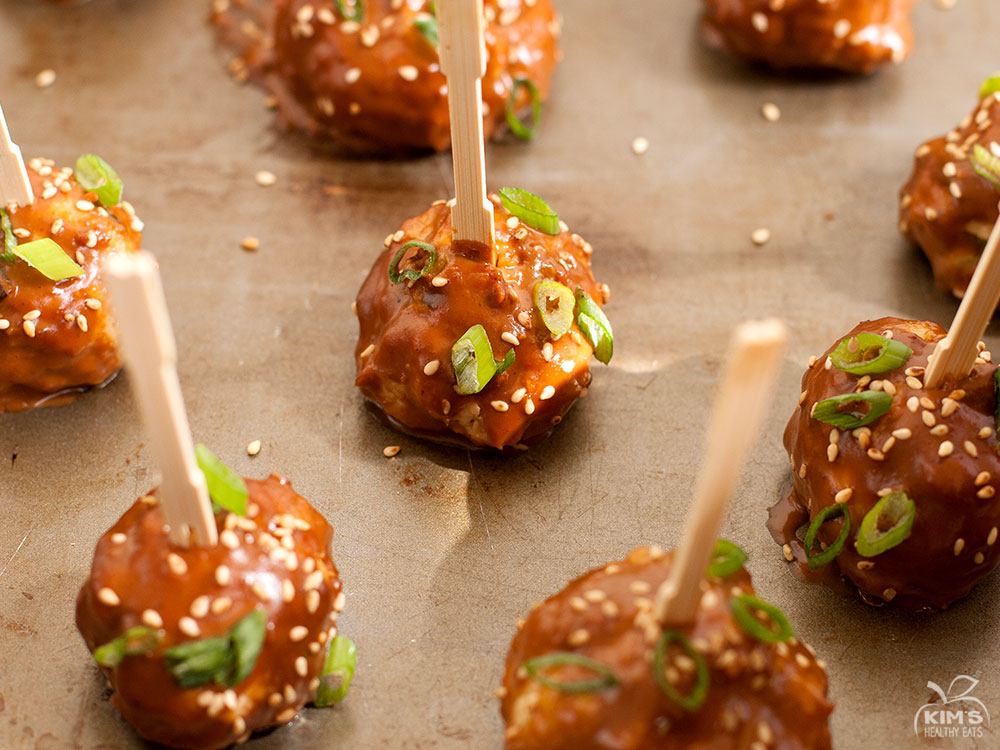 I threw them together in about 10 minutes… Easy peasy! You could eat them as a snack or as a meal with some fresh or roasted veggies. They would also taste great over quinoa or rice. Eat them anyway you like, they are deeeeelish!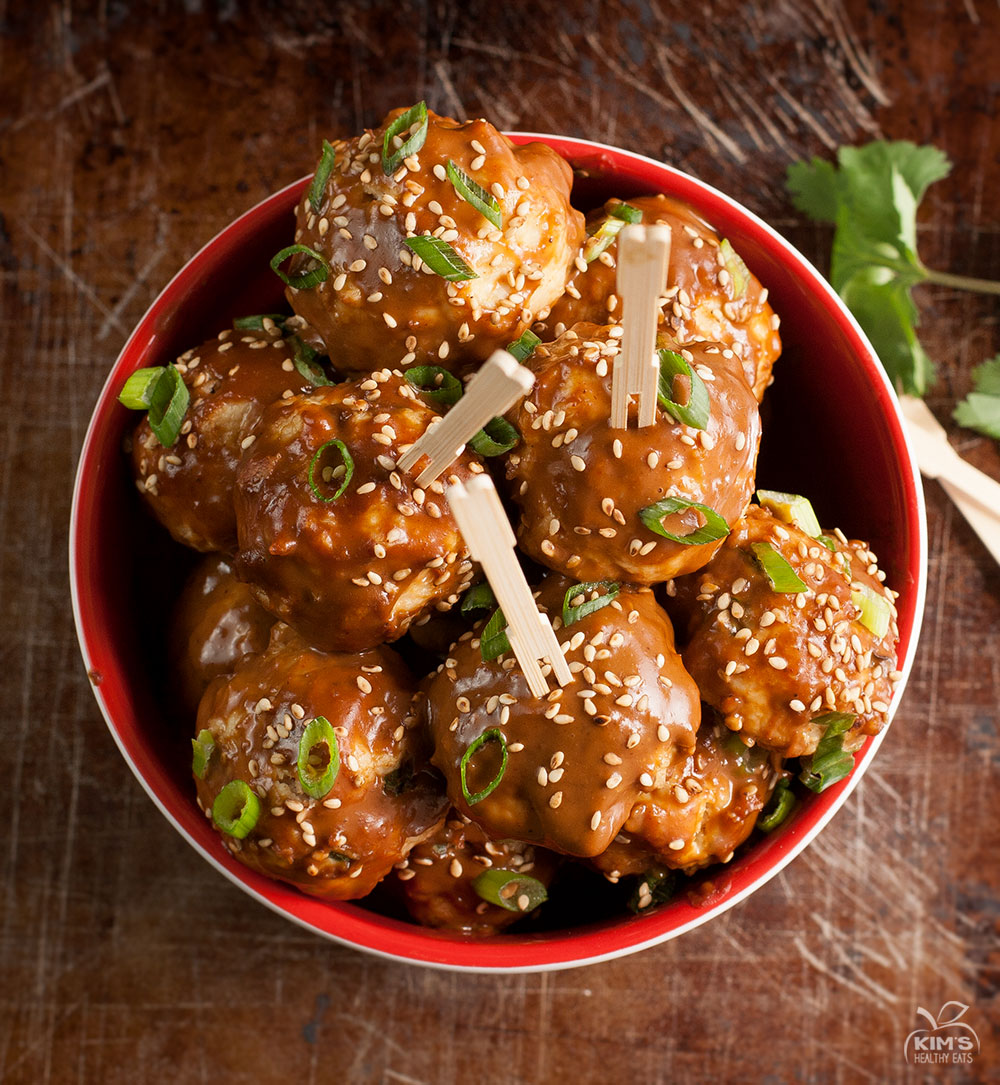 Adapted from Gimme Some Oven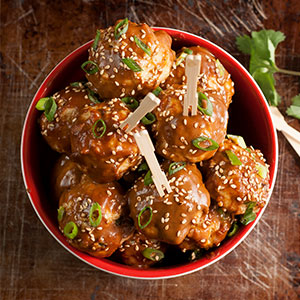 Asian Chicken Meatballs
2014-05-15 14:36:08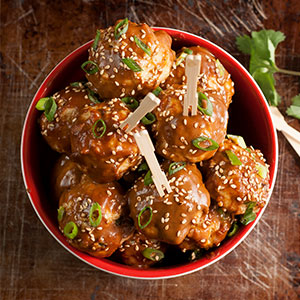 Serves 4
Nutrition Facts
Amount Per Serving
* Percent Daily Values are based on a 2,000 calorie diet. Your Daily Values may be higher or lower depending on your calorie needs.
Ingredients
For the Meatballs
1 pound ground chicken
1 teaspoon sesame oil
1/2 cup Panko breadcrumbs
1 tablespoon fresh ginger, grated (use 1/2 teaspoon if using dry)
1 egg
1 garlic clove, minced
1/4 cup green onions, thinly sliced
Toasted sesame seeds for garnish


For the Sauce
1/3 cup hoisin sauce
1/4 cup peanut butter
2 tablespoons rice wine vinegar
1 tablespoon soy sauce
1 teaspoon fresh ginger, grated
4 tablespoons water (or more til sauce reaches desired thickness)
Instructions
Preheat oven to 400 degrees.
In a large bowl add all ingredients for the meatballs EXCEPT the sesame seeds and mix until well combined. Shape into approximately 1 1/2 inch sized meatballs. Place on baking sheet and bake for 10-12 minutes or until golden brown and no longer pink.
While the meatballs are baking add all of the ingredients for the sauce to a medium sized sauce pan. Heat sauce over medium low and gently stir until peanut butter is melted and sauce is combined.
Remove meatballs from the oven and add to sauce and gently mix until meatballs are covered in sauce. Place on serving dish and top with sesame seeds.
Adapted from Gimme Some Oven
Kim's Healthy Eats http://www.kimshealthyeats.com/