Spring is right around the corner! Thank goodness! This winter seems to be taking extra long to be rid of. Although we have had a few unseasonably warm days here in Dallas, I am ready to pack away my boots and get out my flip flops and start grilling!  But for the mean time I will make soup. Not just any soup, but lasagna soup!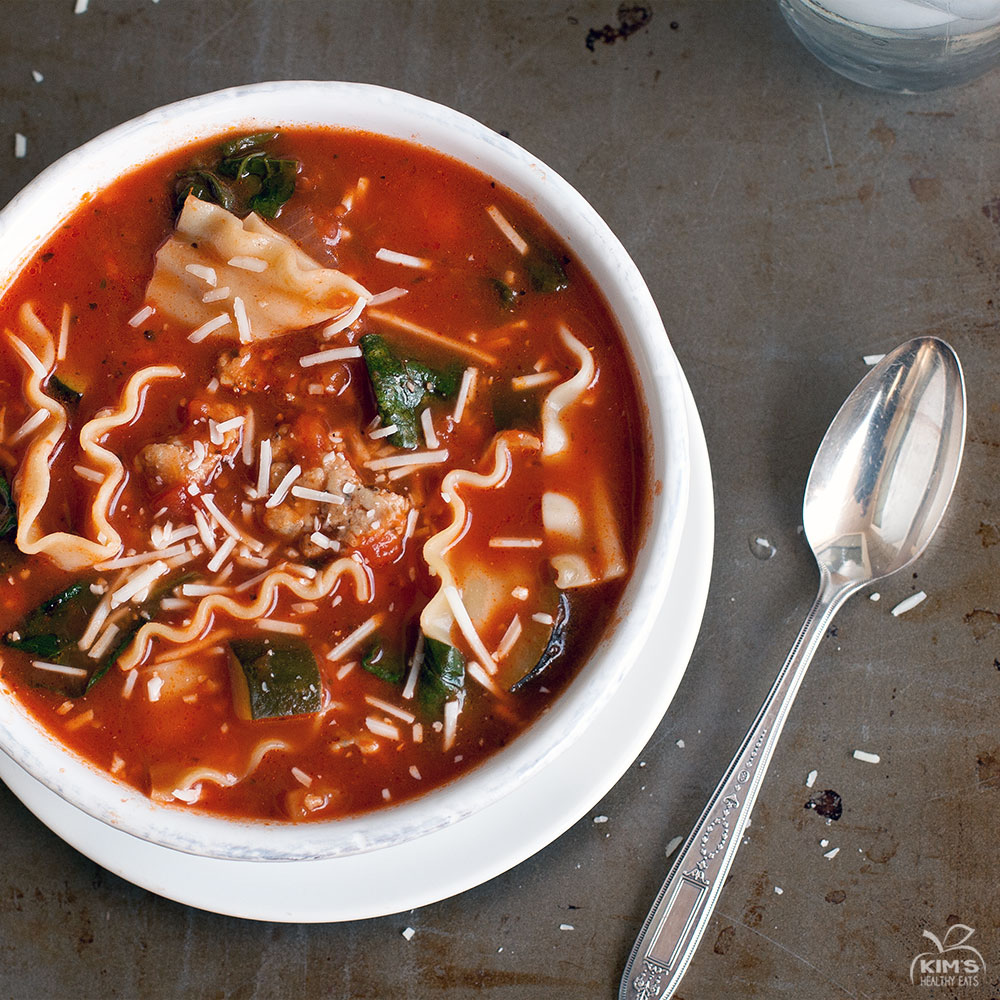 This soup is so darn good! It can easily be made vegetarian by skipping the sausage and adding mushrooms and more zucchini. Or Paleo by leaving out the noodles and adding more veggies.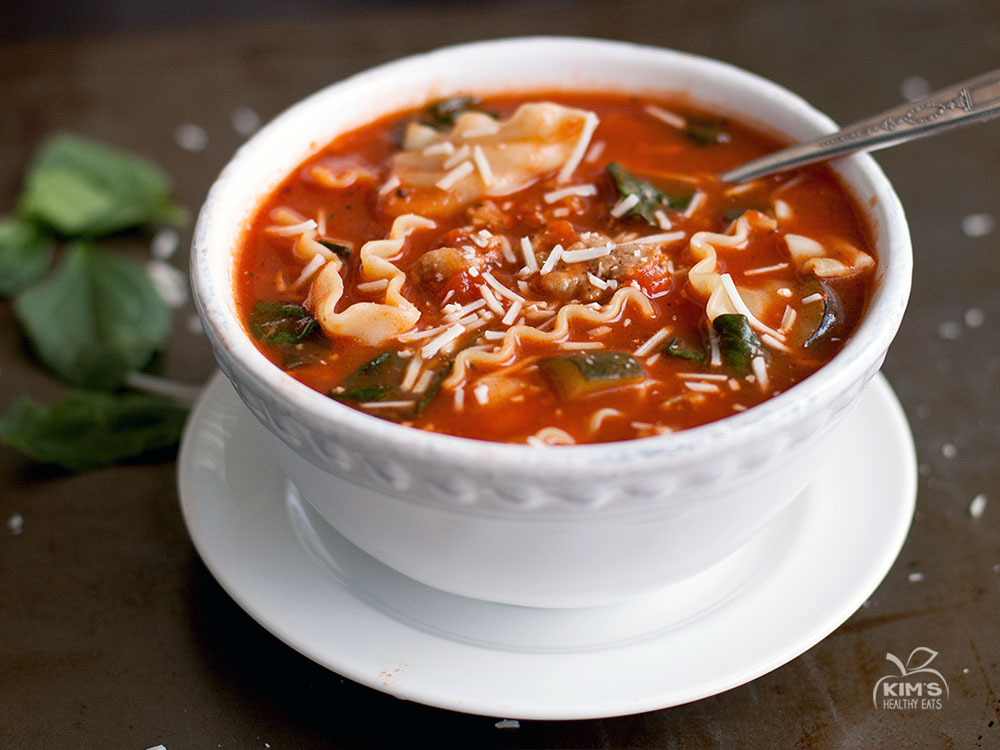 I topped mine with parmesan cheese. Next time I am definitely using ricotta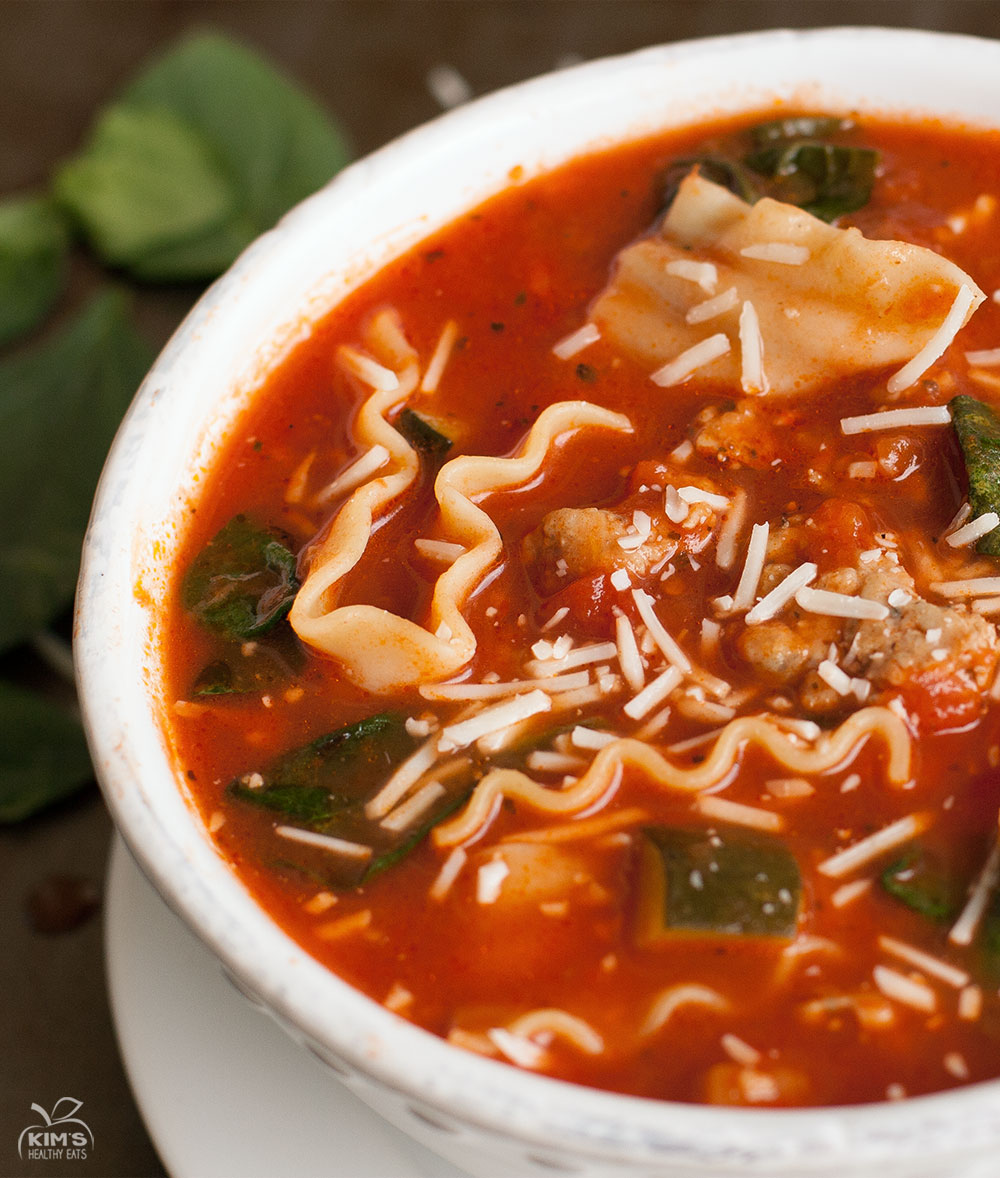 Recipe from A Farmgirl's Dabbles
Ingredients
1 1/2 pounds sausage, casings removed
1/2 onion, diced
1 zucchini, diced
2 garlic cloves, minced
1 teaspoon dried oregano
1/2 teaspoon red pepper flakes
2 tablespoons tomato paste
28 ounces crushed tomatoes (diced is fine too)
4 cups chicken broth
2 cups fresh spinach leaves
6 ounces lasagna noodles, cooked according to package directions and cut into pieces
Parmesan or ricotta cheese for topping
Directions
Heat 1 tablespoon of oil in a large over medium heat. Add sausage and break up while cooking. Cook until brown. Add onions and zucchini and cook for another 5 minutes. Add garlic, oregano, and red pepper flakes and cook for 1 minute.
Add tomato paste and cook for another 3 to 4 minutes. Next add crushed tomatoes and chicken broth. Simmer for about 20 minutes.
Add fresh spinach leaves and cooked lasagna noodles and stir until spinach leaves are wilted.
Ladle into bowls and top with cheese.
Enjoy!