Got zucchini? Holy smokes we have lots and lots of zucchini growing in our garden right now! So I am trying to get creative with recipe ideas.
I just love zucchini and I love fries…Zucchini fries=Yummy!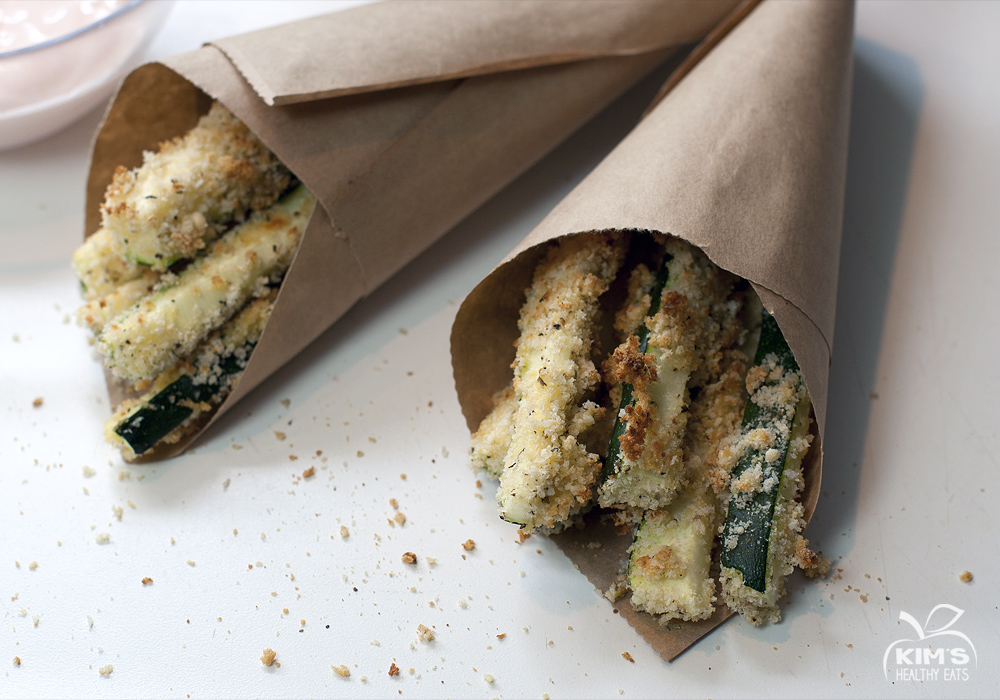 Zucchini fries make an awesome snack or side dish to any meal. They are super easy to make and delicious!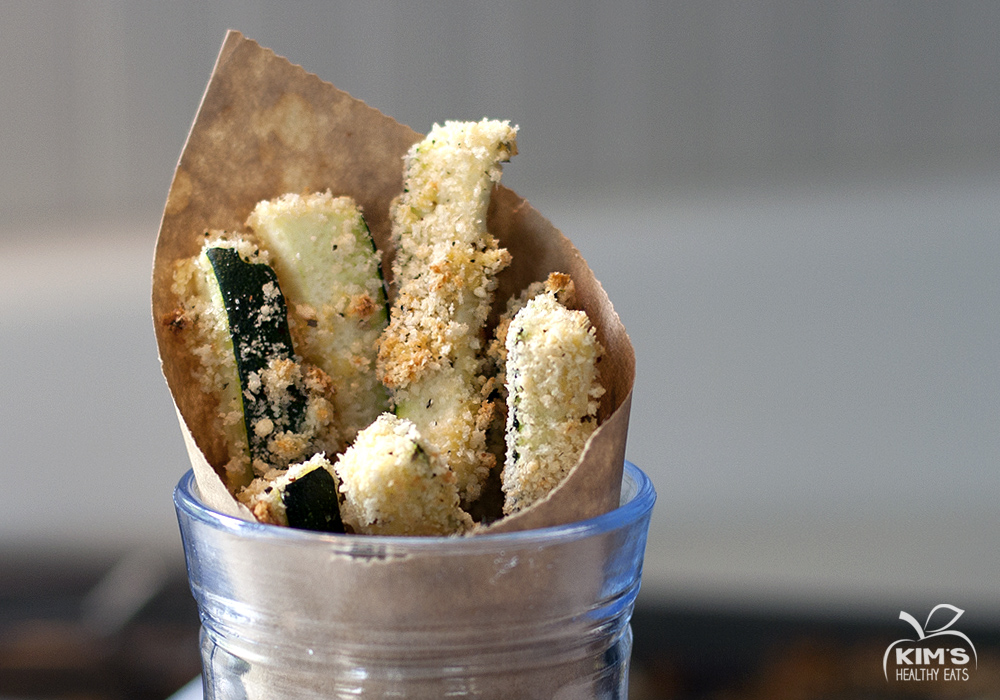 I made a sriracha dipping sauce with greek yogurt for dipping. What a perfect addition!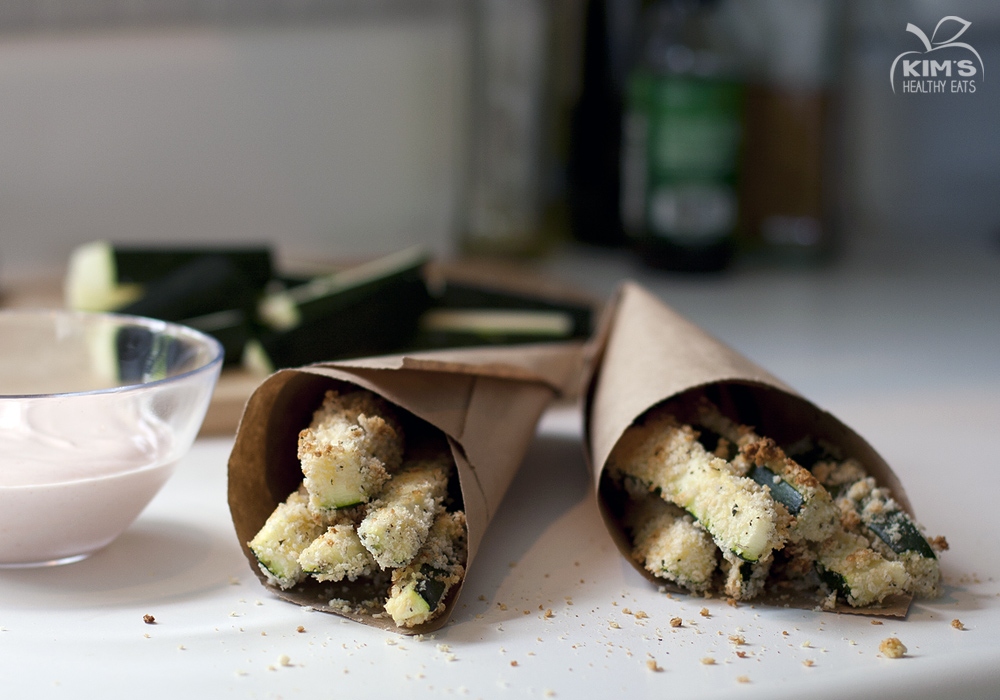 Adapted from A Cozy Kitchen | Serves 4
Zucchini Fries Ingredients
1 cup panko bread crumbs

1/4 cup grated Parmesan

1 teaspoon crushed red pepper, if you like spicy  

1/8 teaspoon dried oregano

1/8 teaspoon salt

Dash of pepper

2 large eggs, beaten

4-5 small zucchini

Sriracha Dipping Sauce Ingredients
1 6 ounce container plain greek yogurt  

1 tablespoon sriracha


Zucchini Fries Directions
Preheat oven to 425˙F. Line a baking sheet with parchment paper or spray it with cooking spray.

In a bowl mix together the bread crumbs, Parmesan cheese, red crushed pepper flakes, oregano, salt and pepper. In a small to medium bowl, beat the two large eggs.

Cut the zucchini into slices.  Dip the zucchini slices in the beaten eggs and then dip into the bowl with the bread crumb mixture, making sure to coat the zucchini thoroughly.

Place the bread crumb covered zucchini on the baking sheet and bake for 15-20 minutes, checking on them after 10 and flipping them to ensure thorough baking. Remove and serve with sauce. 
Sriracha Dipping Sauce Directions
Mix ingredients in a small bowl and serve with zucchini fries.
Enjoy!