I recently had some friends ask me to make some Paleo recipes. This is a great idea for me, since I am into crossfit and that's the diet many crossfitters try to follow. So I had to do some research on what the heck the Paleo diet was and what they ate.
I came up with lettuce wraps! Quick, easy, and can be made with just about any meat and veggie combo you like. Or they could just be easily made vegetarian… mushrooms instead of meat. Works great as both an appetizer or a meal.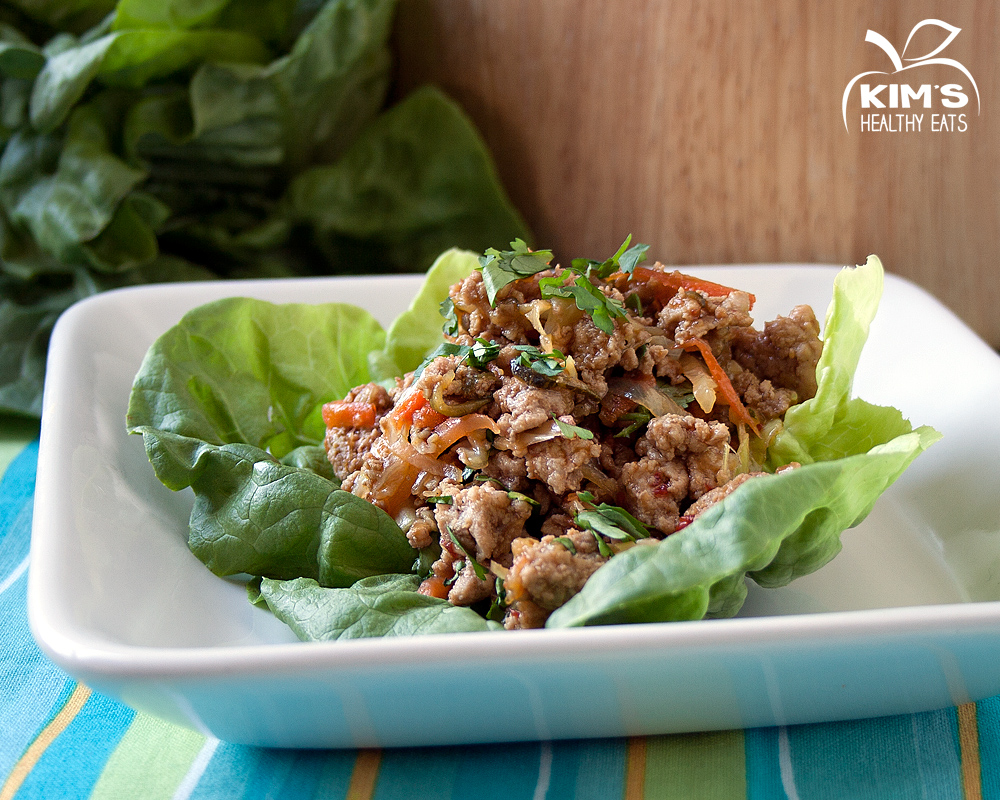 Sauce Ingredients
2 tablespoons apple cider vinegar or rice wine vinegar
2 tablespoons oil of choice, I used sesame oil
2 tablespoons raw honey
2 tablespoons hoisin sauce
2 tablespoons tamari for gluten free, or soy sauce
1 tablespoon of garlic chili sauce, or more if you like spicy
2 cloves garlic, minced
2 tablespoons fresh ginger, minced
Ingredients
1 pound ground chicken, turkey, or pork 

1 small zucchini, shredded
1 medium carrot, shredded
1/2 small cabbage head, shredded, or half a bag coleslaw mix to save time
1/3 cup green onion, chopped
1 handful of chopped cilantro for topping, if desired
1 head of lettuce to use for wrap, I used Boston bib, but I think romaine would work great too
Directions
Mix all ingredients for the sauce in a medium bowl and set aside.

Cook ground chicken until no longer pink. Add veggies and sauce and simmer for about 5 minutes. Stir occasionally.
Add mixture to lettuce leaves, roll up and serve. They are a little messy to eat, but they are so good!
Enjoy!