It's a new year and I am finally getting back on track with the blog. It's been awhile! Sooo I am starting the new year with these amazing sweet potato nachos. These make a perfect snack, appetizer for a party, or even a meal.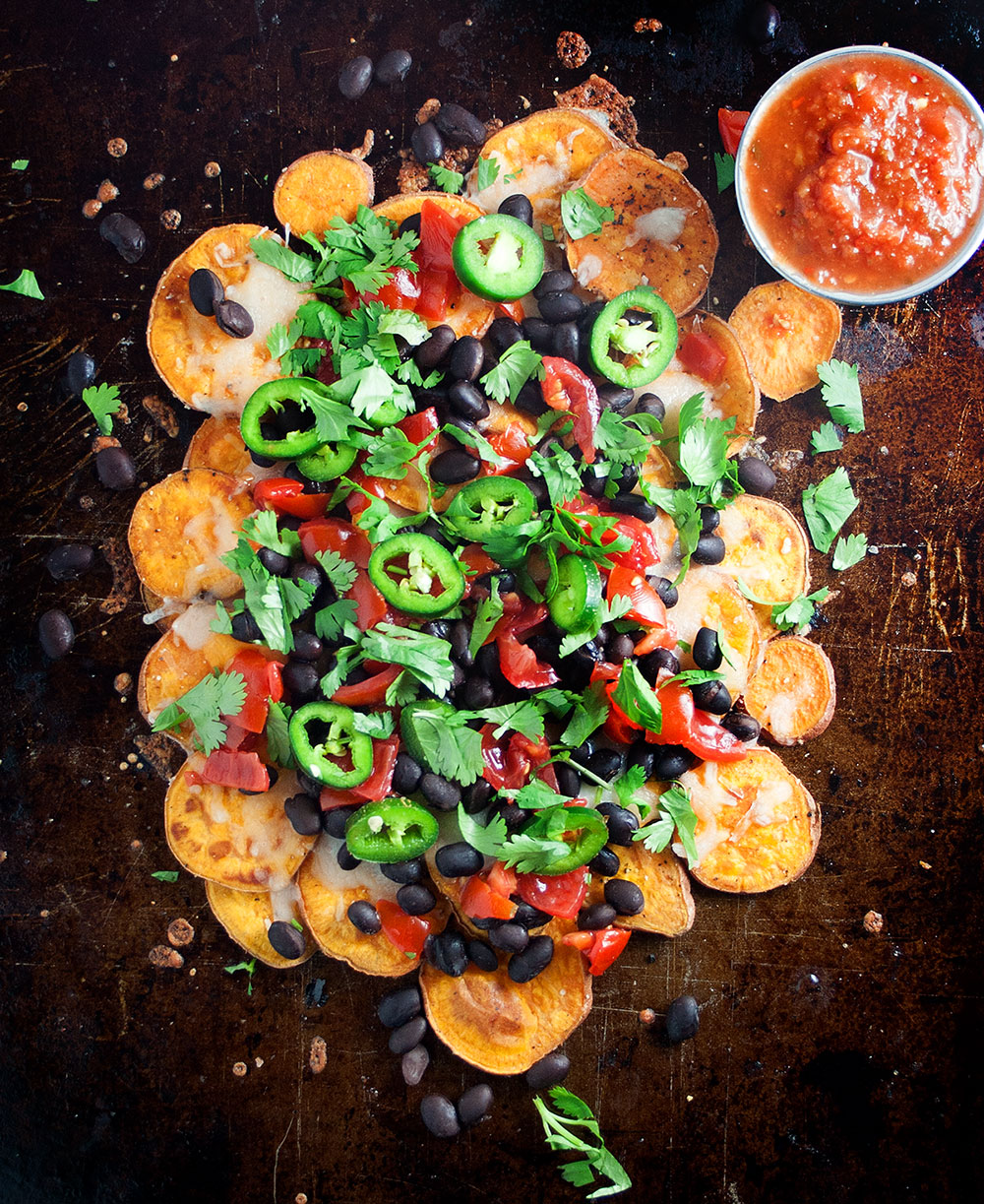 These are very simple to make! I gave the potatoes a good wash and sliced them leaving the skin on. I then soaked them in a bowl of water. This helps remove some of the starch in the potatoes which helps in getting crispy potatoes. Another tip to get those sweets crispy is to place them in a single layer on the baking sheet and giving them plenty of room. I ended up using 2 baking sheets.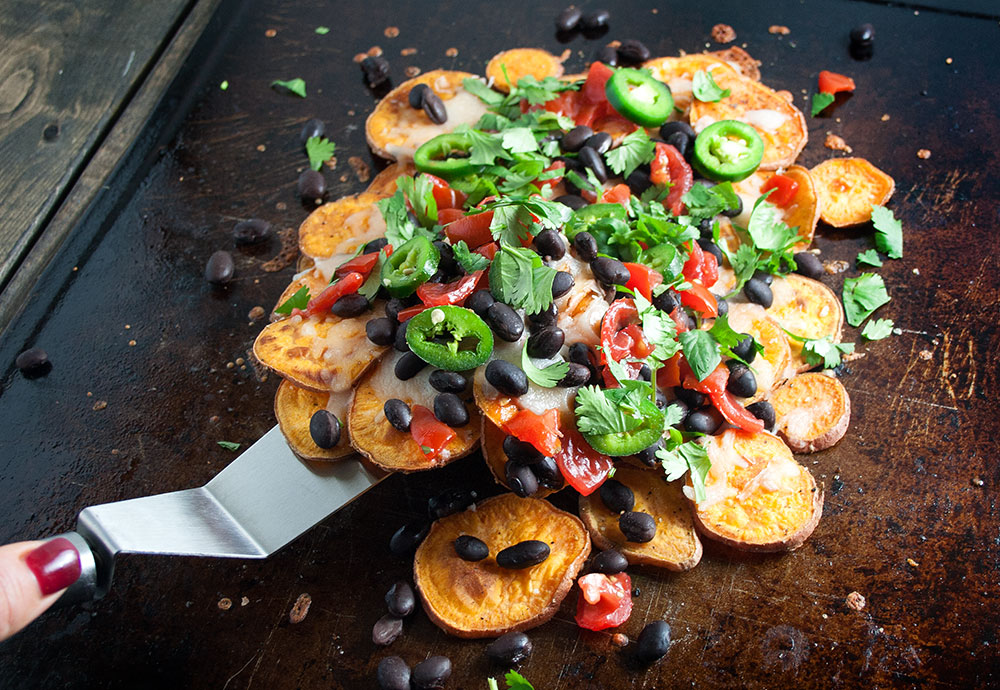 I then topped them with cheese, black beans, diced tomatoes, jalapeno pepper, cilantro and salsa. You could also add avocado, greek yogurt, or any of you favorite nacho toppings.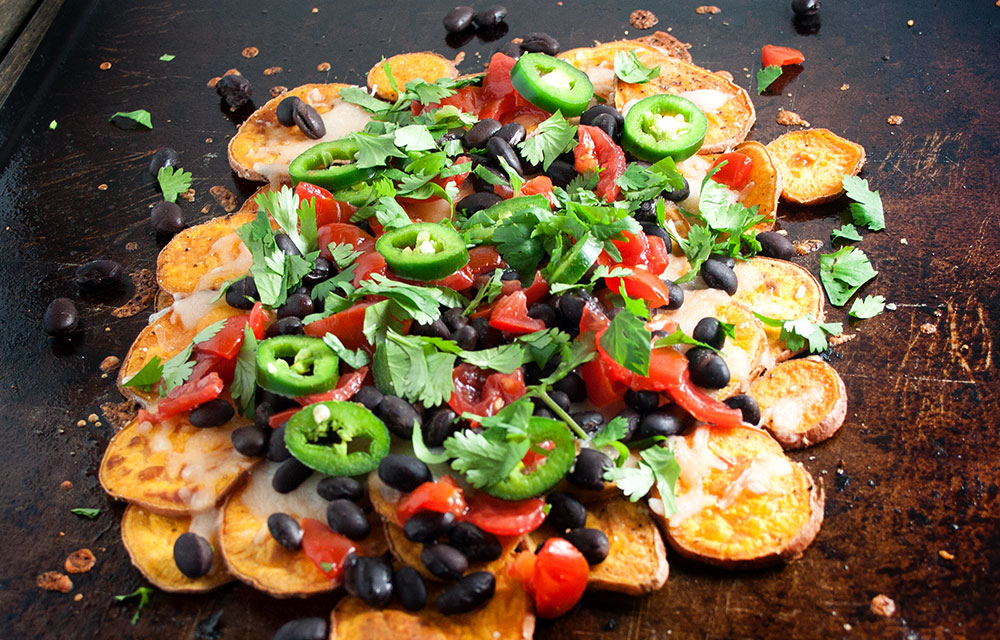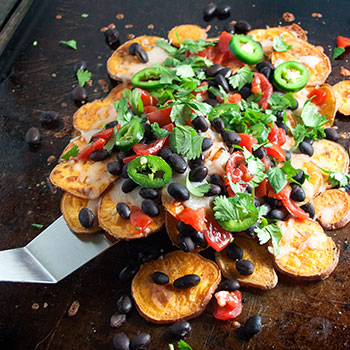 Sweet Potato Nachos
2016-01-10 12:15:56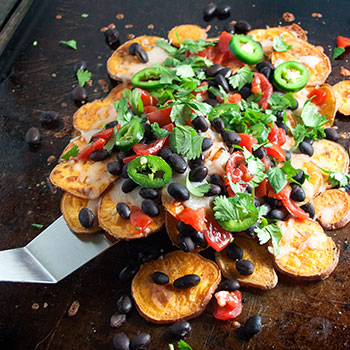 Serves 4
Nutrition Facts
Amount Per Serving
* Percent Daily Values are based on a 2,000 calorie diet. Your Daily Values may be higher or lower depending on your calorie needs.
Ingredients
2 large sweet potatoes, washed and sliced with skins on
2 tablespoons coconut oil melted
Salt and pepper
3/4 cup of shredded cheddar cheese
1/2 can black beans, drained and rinsed
1tomato, diced
1 jalapeno pepper, diced
1/4 cup fresh cilantro, chopped
1/2 cup salsa
Instructions
Place sliced sweet potatoes in a large bowl filled with water. Soak sweet potatoes for about an hour. Remove sweet potatoes and pat dry. Place in a bowl and drizzle with coconut oil and salt and pepper.
Preheat oven to 400 degrees.
Place sweet potatoes on a large baking sheet in a single layer making sure not to overcrowd the pan. You may need to use 2 baking sheets. Bake for about 15-20 minutes. Flip sweet potatoes and bake for another 10 minutes.
Remove from oven and sprinkle with cheese. Place back in the oven until cheese is melted about 5 minutes.
Remove from oven and place on serving dish. Top with black beans, tomato, jalapeno pepper, cilantro and salsa. Serve immediately.
Kim's Healthy Eats http://www.kimshealthyeats.com/
Enjoy!