Yes, I know another muffin tin recipe! Sorry I can't help it! They are just so darn easy to make, and a great way to use up leftover veggies. I made these with broccoli and onions and topped with some fresh tomatoes and basil from my garden, but you can easily swap out any veggie combo you prefer. You could also add some bacon too. I would have, but I was out. Next time for sure!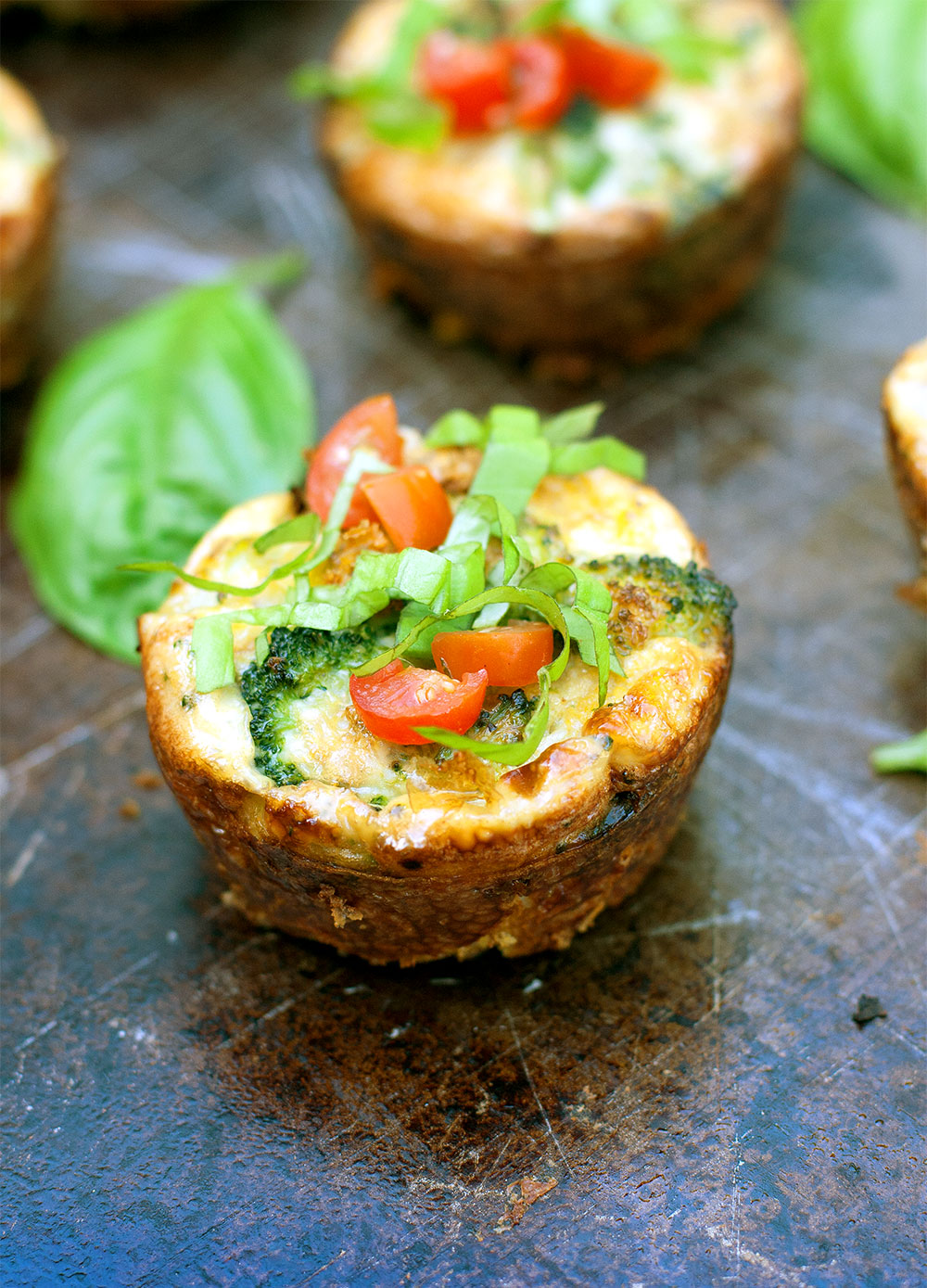 These muffins also store well in the fridge in an air tight container for a quick on the go breakfast or after school snack. You may want to double the batch because they surely won't be around for long!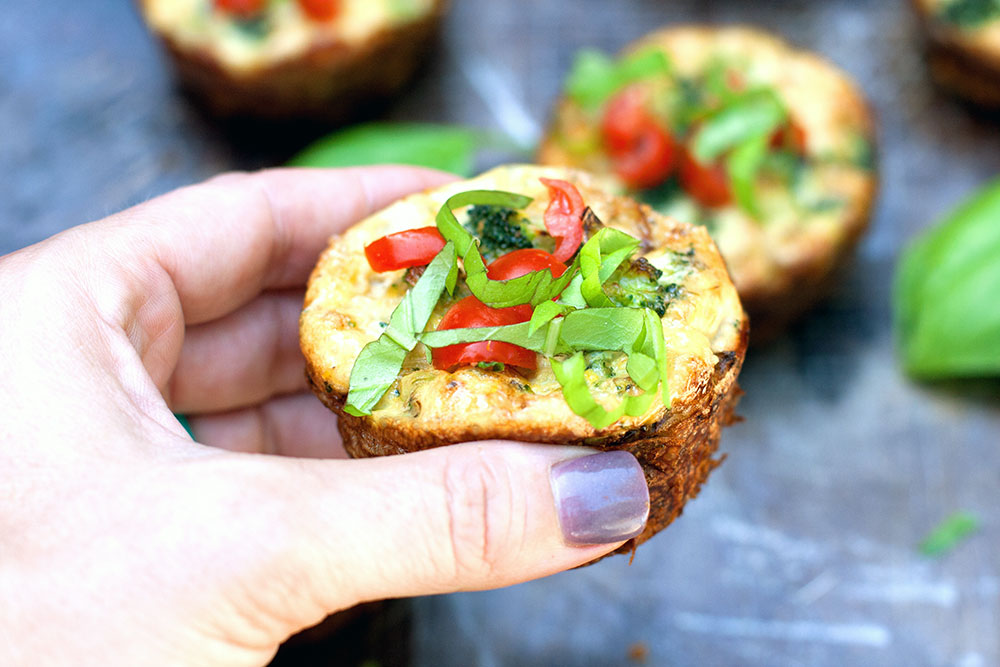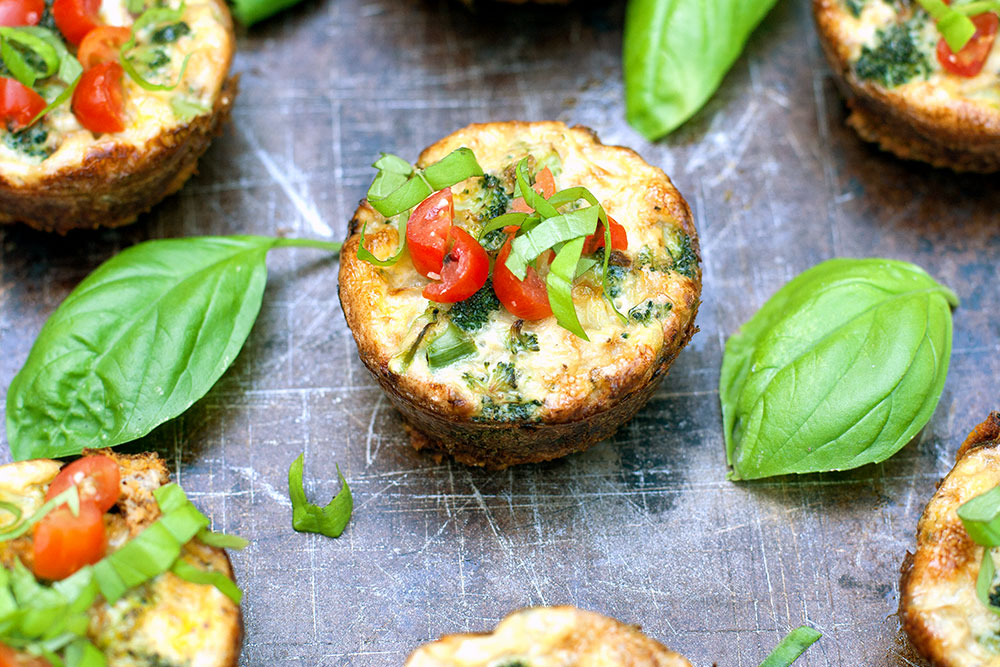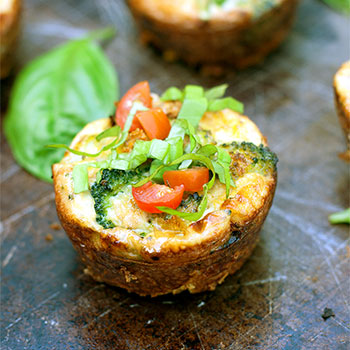 Sweet Potato Hash Brown Cups
2016-09-11 16:15:22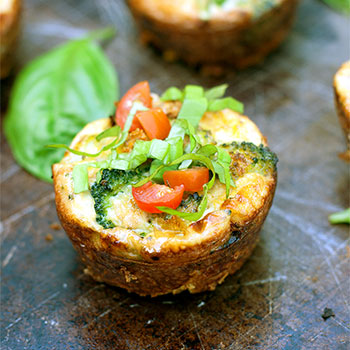 Serves 6
Nutrition Facts
Amount Per Serving
* Percent Daily Values are based on a 2,000 calorie diet. Your Daily Values may be higher or lower depending on your calorie needs.
Ingredients
1 large sweet potato, shredded
5 eggs
2 tablespoons of milk
Salt and pepper
1 small onion, diced
1 small head of broccoli, diced
1/2 cup cheddar cheese
Instructions
Preheat oven to 375 degrees. Spray a 12 cup muffin tin with non stick cooking spray.
Place shredded sweet potatoes in muffin tin and press down and around the sides. Place in oven and bake for about 15 minutes or until lightly browned.
Meanwhile, add the 5 eggs, milk, salt, and pepper to a large bowl and beat. Set aside.
Heat 2 tablespoons of oil in a skillet. Add diced onion and broccoli. Saute for about 5 minutes and add to bowl of beaten eggs.
Sprinkle shredded cheese over the cooked sweet potatoes then spoon the egg mixture over the cheese.
Place back into the oven and bake for about 20-25 minutes or until eggs are set and lightly browned.
Kim's Healthy Eats http://www.kimshealthyeats.com/
Cheers!