I just received my box of veggies from Door to Door Organics and suddenly felt like I was on the food network show, Chopped. A box full of beautiful fresh veggies…Now what to do with them?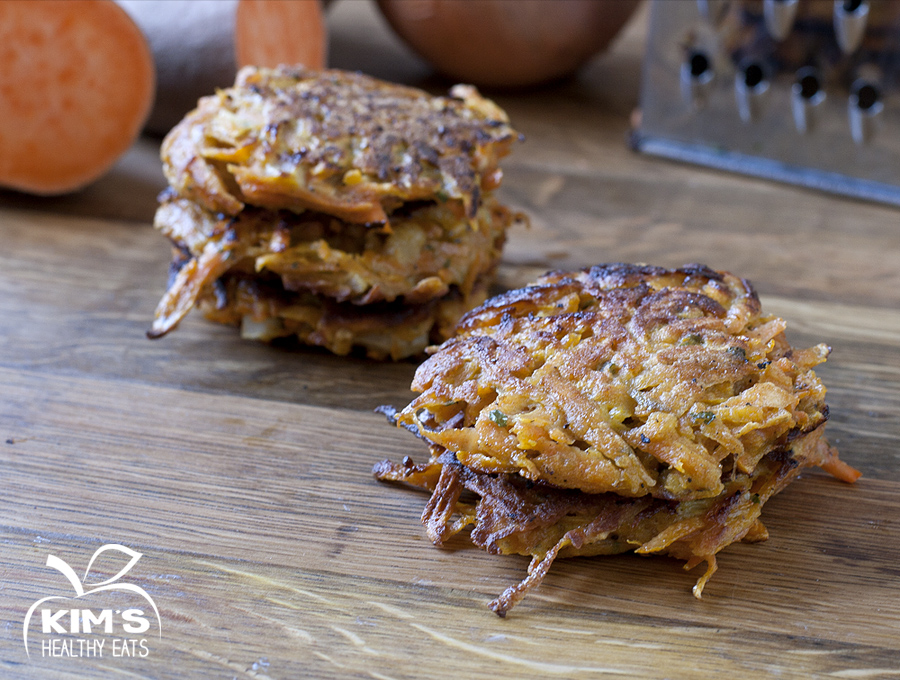 I decided the first item I pull out of the box will be my main ingredient. So sweet potatoes it is! Since I have never really loved sweet potatoes it was time for me to get creative. I refuse to believe there is a food I don't like. Well I think I've changed my mind about sweet potatoes. I just love these sweet potato cakes!
These delicious little cakes make a great side dish or appetizer. They can easily be made Paleo by using coconut flour.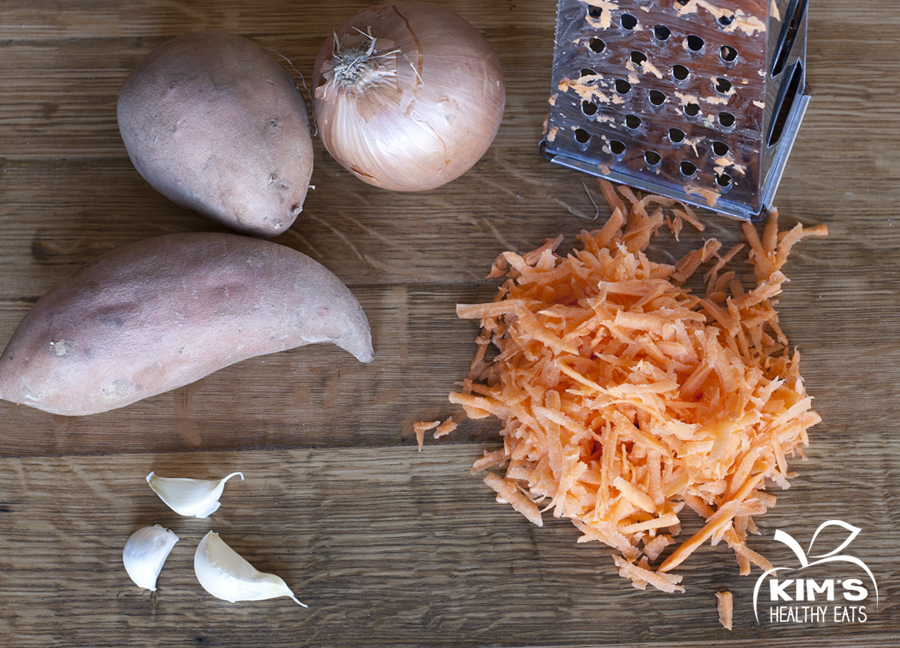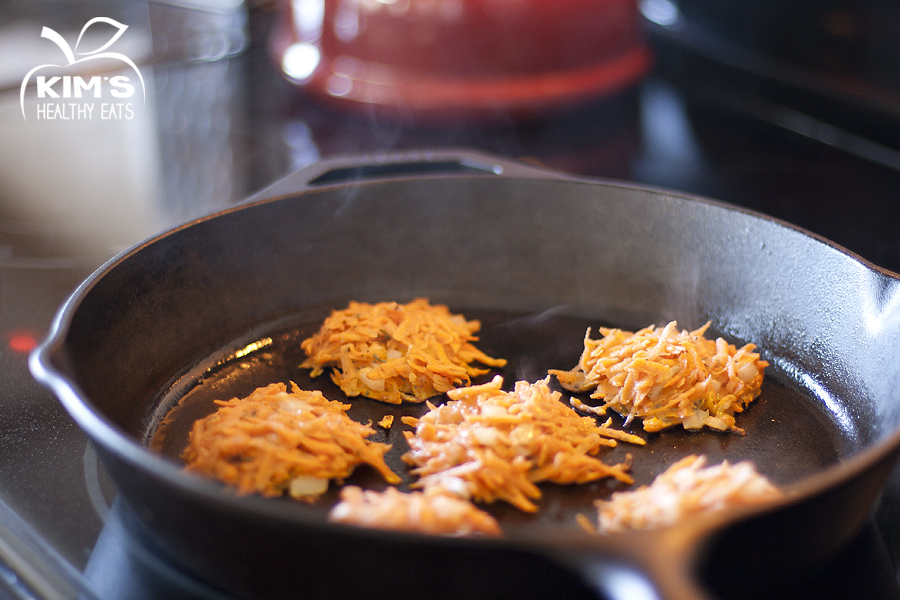 Sweet potatoes contain almost twice as much fiber as other types of potatoes. That's right. They contribute almost 7 grams of fiber per serving. The high fiber content gives them a "slow burning" quality. This basically means their caloric energy is used more slowly and efficiently than a low-fiber carbohydrate. Click here to find out more great health benefits about sweet potatoes.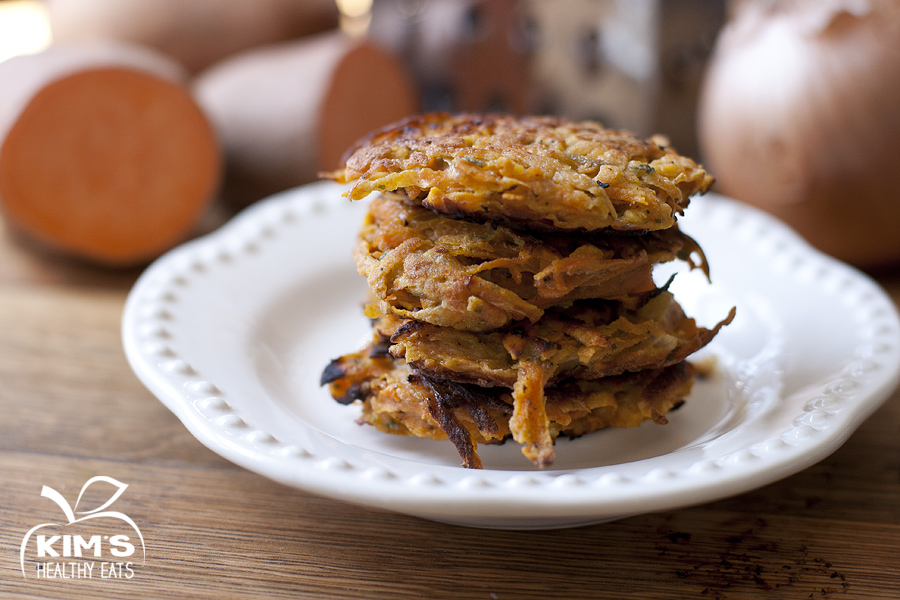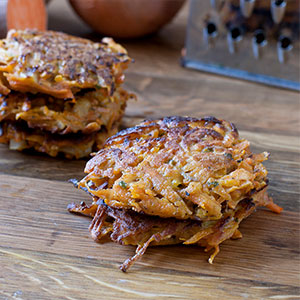 Sweet Potato Cakes
2014-04-05 14:02:29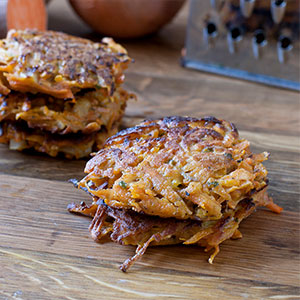 Serves 6
Nutrition Facts
Amount Per Serving
* Percent Daily Values are based on a 2,000 calorie diet. Your Daily Values may be higher or lower depending on your calorie needs.
Ingredients
1 medium sweet potatoes, peeled and shredded
2 tablespoons flour of your choice, (I used spelt, but whole wheat, almond, or coconut flour will work)
1/4 cup finely chopped onion
1 clove garlic, pressed
1/2 teaspoon dried tarragon
1/2 dried parsley (next time I make these, I am using fresh herbs)
2 eggs, beaten
Salt and pepper to taste
2 tablespoons of oil for frying, I used coconut oil
Instructions
In a large bowl add shredded potatoes and mix in the flour, onion, garlic, herbs, eggs, salt and pepper. Mix well, until sweet potatoes are coated.
Heat 1 tablespoon of oil in a large skillet over medium heat. Form a small cake with the mix and add to hot skillet. Mixture will be wet, but will stay together once it is cooked. I made the cakes as I was ready to add to hot skillet. Add more oil as needed (when skillet dries out).
Cook for about 5 minutes on each side until nice and brown.
Kim's Healthy Eats http://www.kimshealthyeats.com/