In honor of National Grilled Cheese month I made this awesome sandwich for lunch.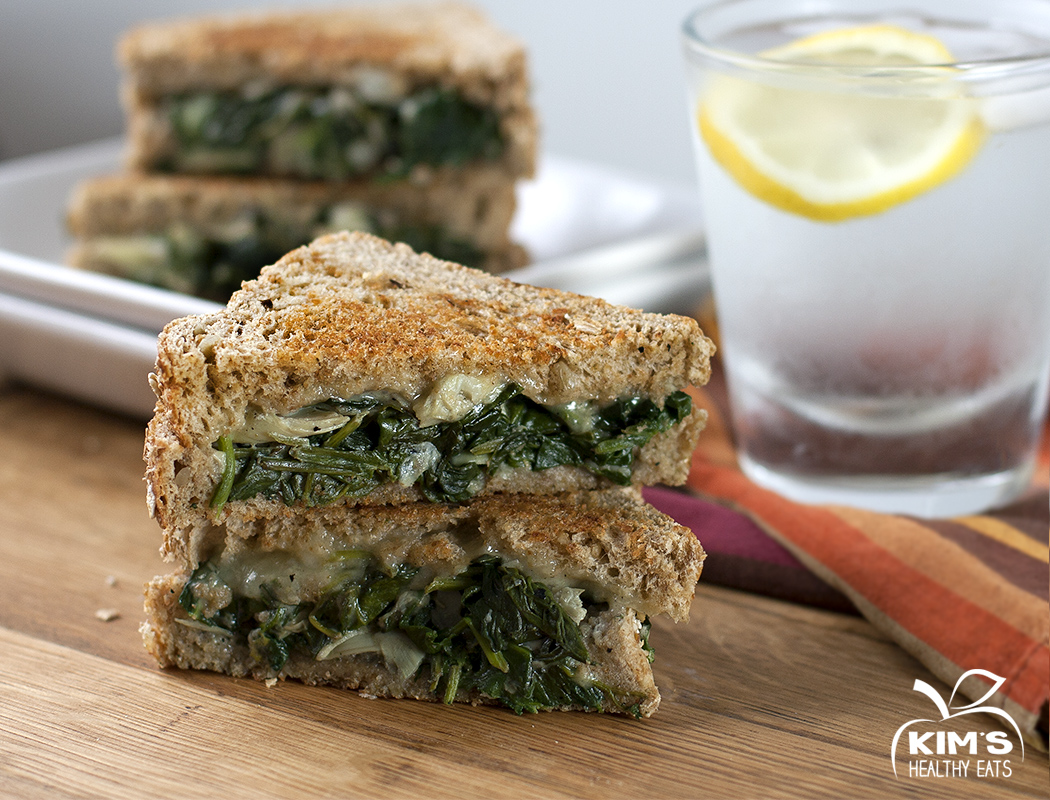 This was the first sandwich I had posted on my facebook page and I just realized it was not on my blog. How could I have kept this sandwich hidden? It's just too darn yummy!  The cheese melts perfectly into the spinach and artichokes which makes it so juicy and delicious.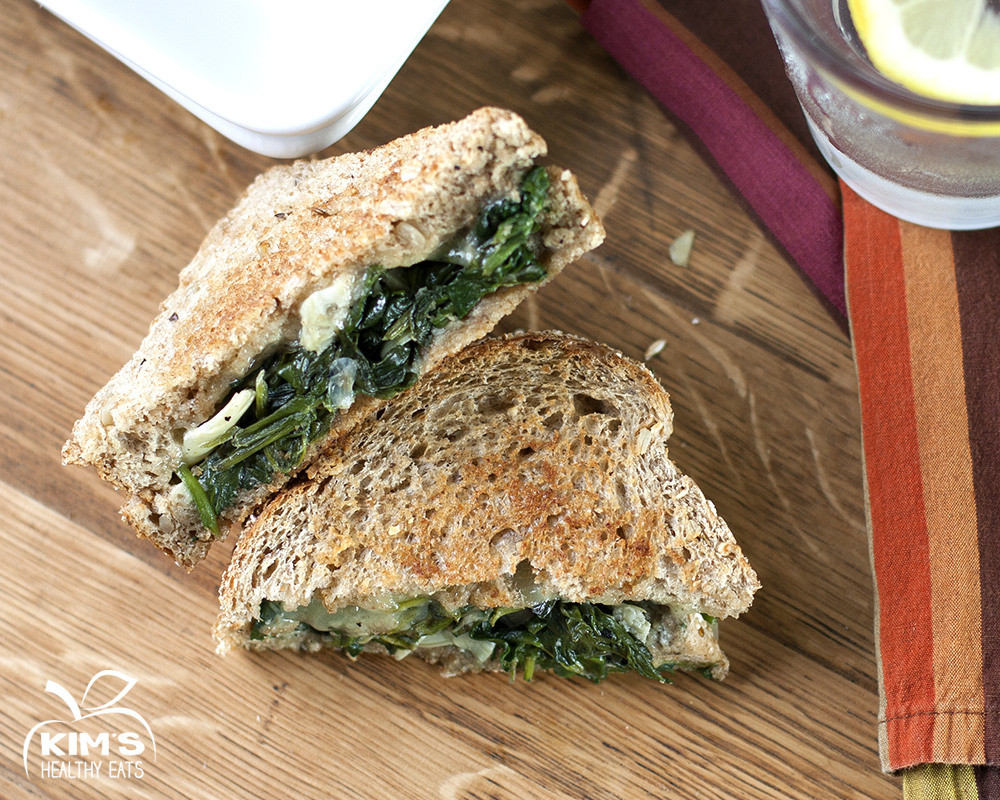 Did you know spinach can help fight wrinkles?  It's high amount of vitamin A promotes healthy skin by allowing for proper moisture retention in the epidermis.  This helps to fight wrinkles, psoriasis and more.  Click here for more healthy benefits from eating spinach.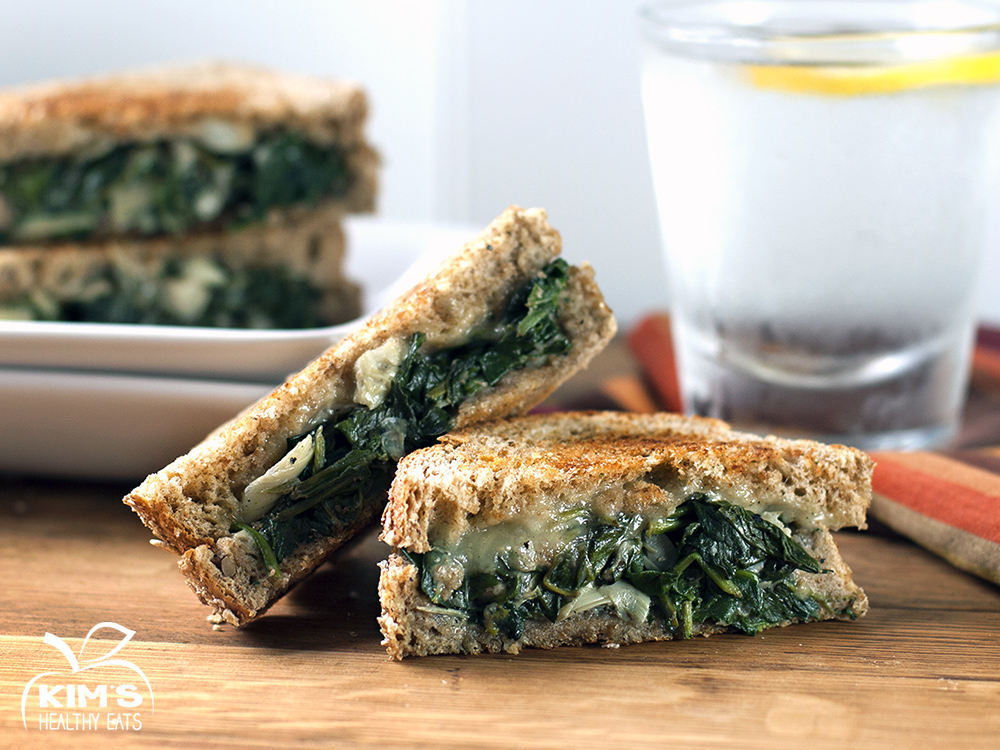 Ingredients
1 clove of garlic, minced

3-4 cups of fresh baby spinach leaves

4 artichoke hearts, diced

2 tablespoons of greek yogurt

slices of cheese of your choice, I like swiss (or no cheese if you don't eat dairy)

4 slices of whole grain bread

1 tablespoon of coconut oil (or oil of your choice)

Directions
Saute garlic for 1 minute in a hot skillet with a little oil.  

Add spinach and stir until wilted. About 4 minutes and the add artichokes and stir until heated through.

Remove from heat and drain any liquid from the pan.  Mix in greek yogurt.

Heat a clean skillet (I like cast iron) on medium  low heat.

Spread coconut oil on one side of each slice of bread. Place the bread, oiled side down, on heated skillet and add cheese and spinach mixture. Place remaining slice of bread on top (oiled side up) and cooked for about 3-5 minutes on each side, or until the bread is nice and brown.
Enjoy!