Just when I thought I nailed it on my last brussels sprouts recipe, Roasted Cranberry Walnut Brussels Spouts, I went ahead and made these! Shredding brussels sprouts is my new favorite way to cook them.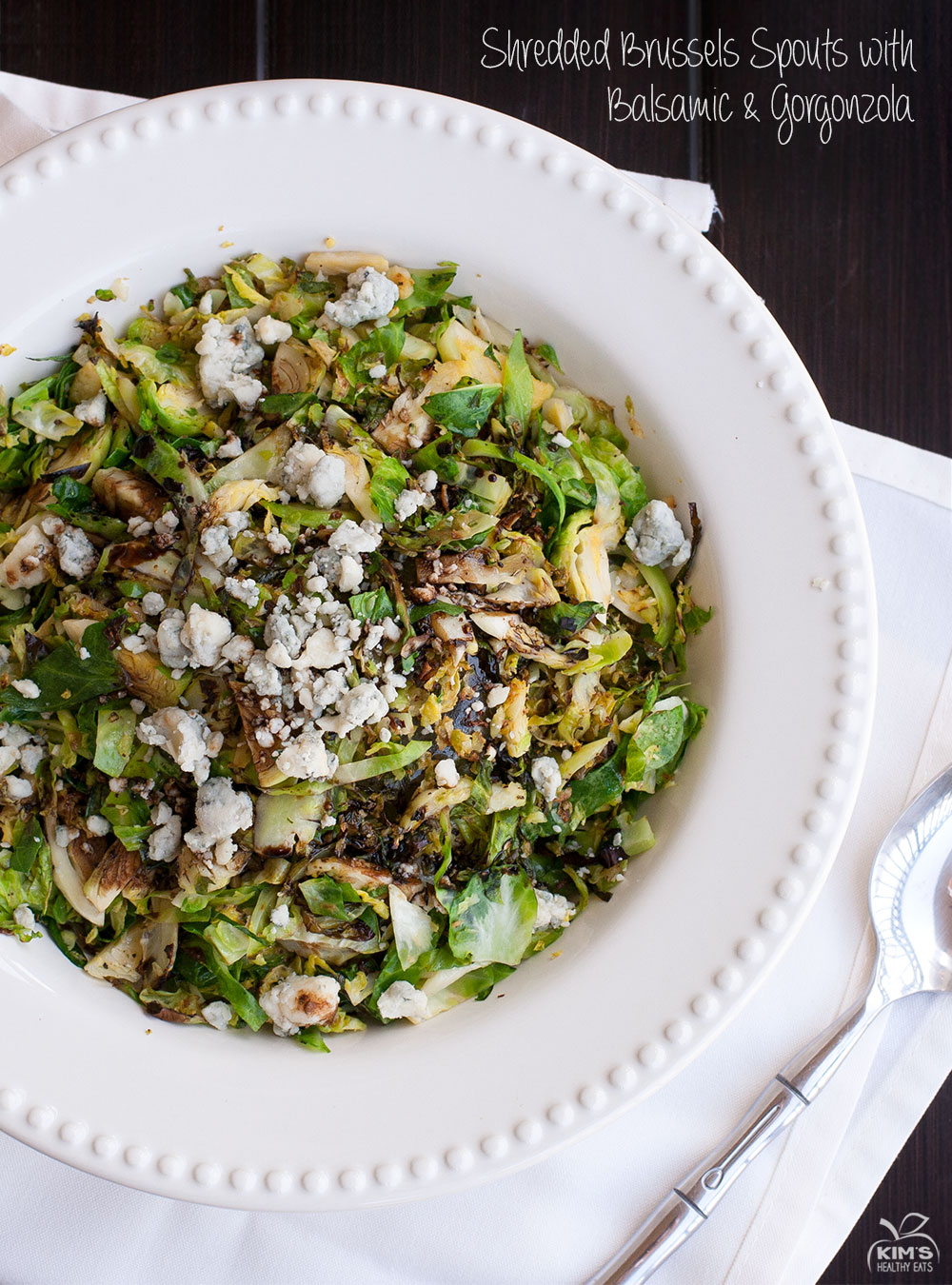 Shredding them allows all of the sprouts to get nice and crispy. Then combined with the balsamic reduction drizzle and crumbled gorgonzola = perfection! If you don't think you like brussels sprouts you need to try this recipe…It is soooo good!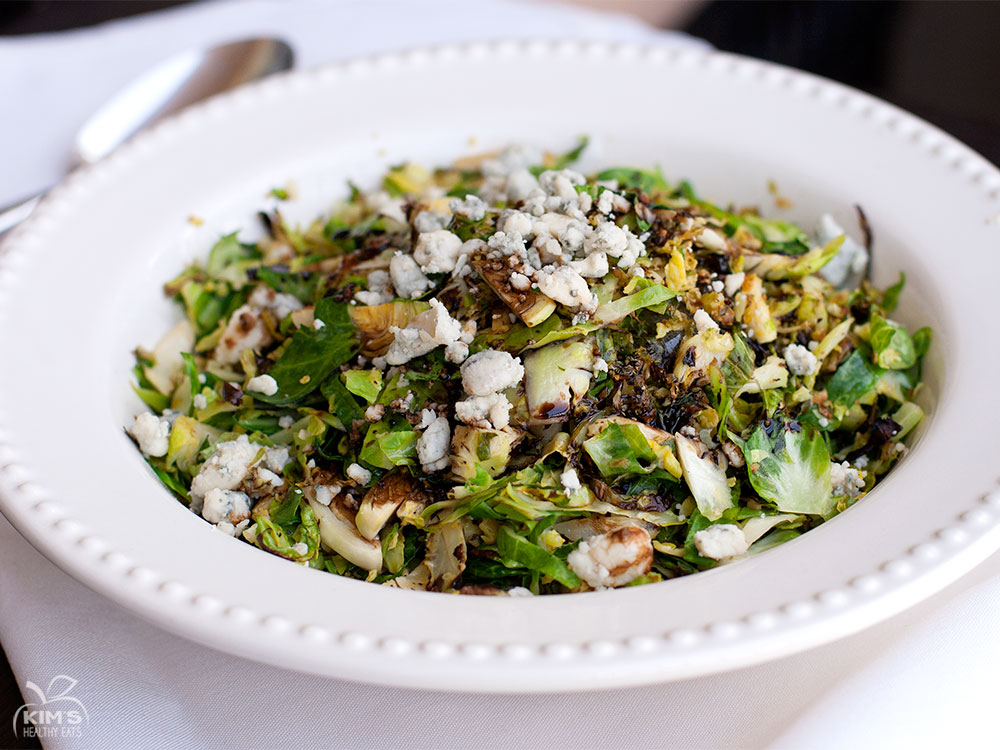 I shredded the brussels spouts with a knife, but you could easily use a food processor.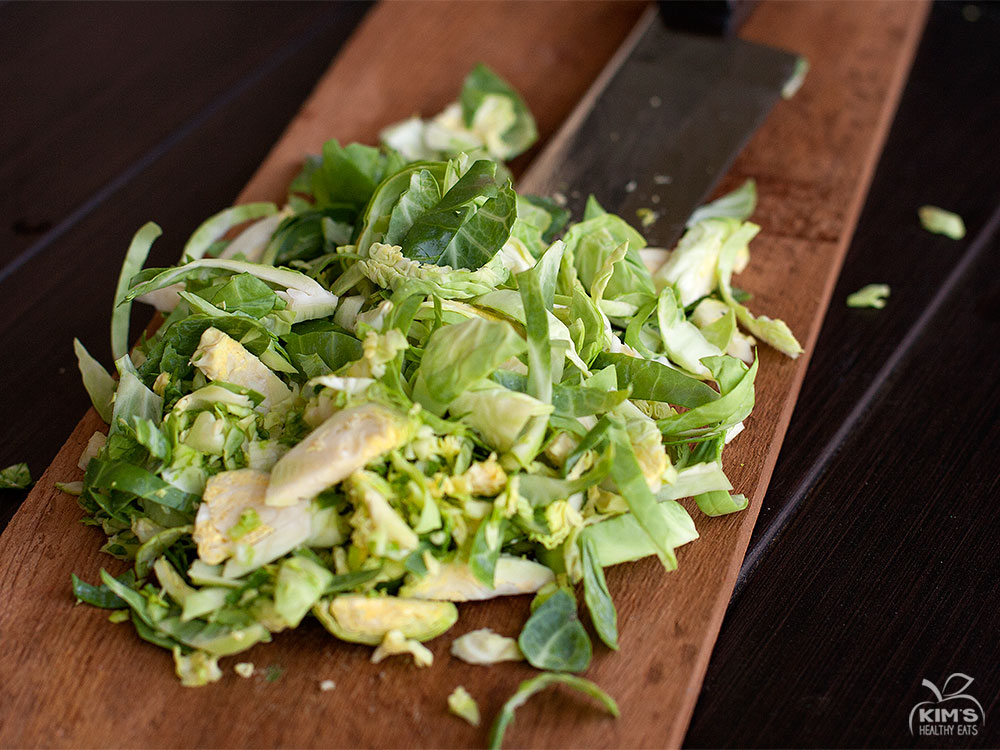 Ingredients
1 tablespoon oil
1 pound brussels sprouts, stems removed
2 cloves garlic, minced
Salt and pepper
1/3 cup balsamic vinegar
1/4 cup crumbled gorgonzola cheese
Directions
Shred brussels sprouts with a knife or food processor.
Heat oil in a large deep skillet or pot over medium heat. Add minced garlic and sauté for 1 minute and add shredded brussels sprouts.
Add salt and pepper and stir. Sauté brussels sprouts for about 5 minutes or until they start to brown. Place in serving bowl.
Meanwhile, pour balsamic in a small sauce pan and bring to a boil. Lower heat to a simmer and cook until reduced by half. Let cool for a few minutes and drizzle over sautéed brussels sprouts and top with cheese.
Enjoy!