I think I may have just found my new favorite muffin. I am absolutely in loooove with these Pumpkin Chocolate Chip Muffins!  They make a great breakfast with some fresh fruit or a perfect snack.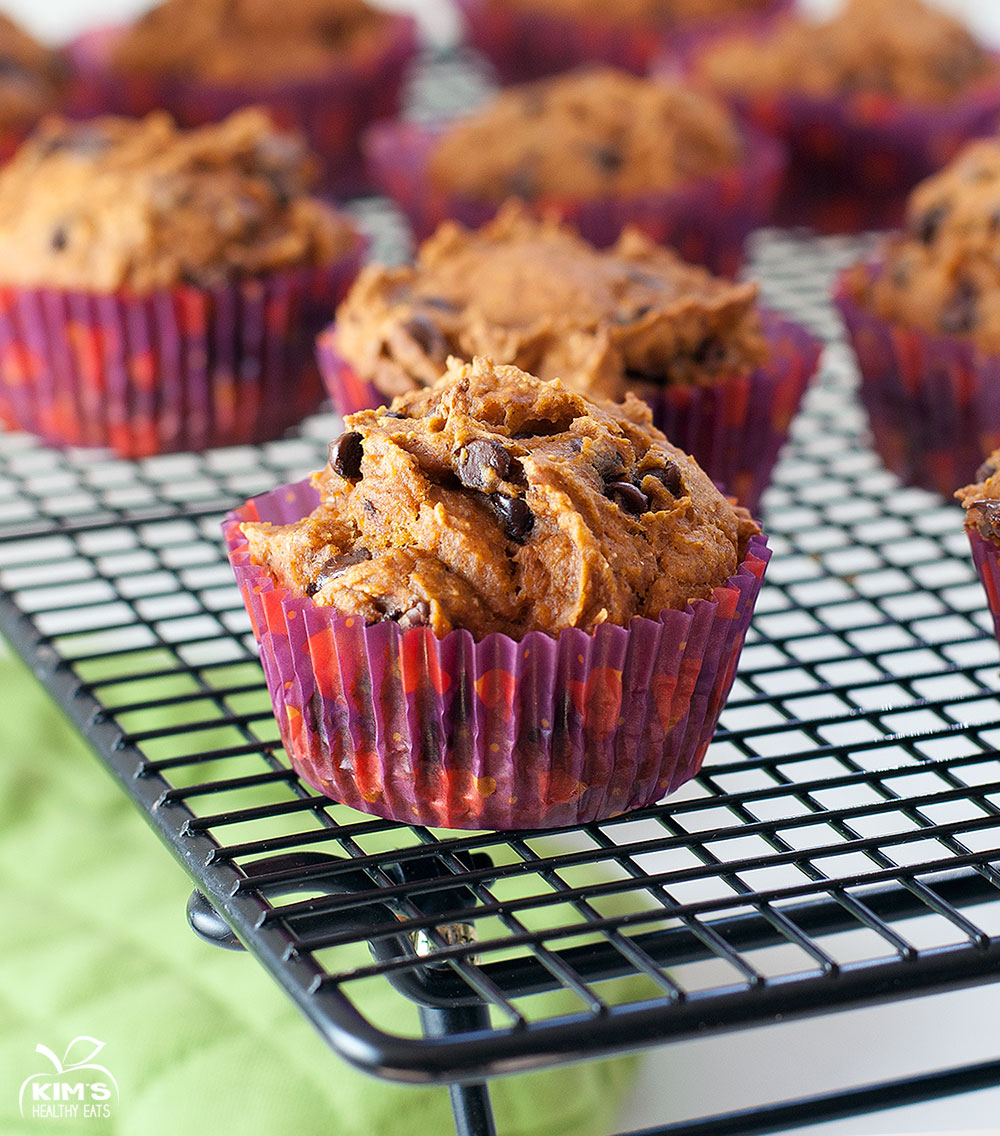 Prepare these muffins on Sunday, store them in an air tight container and you have them to grab for the week. If they last that long… Mine were gone by Wednesday!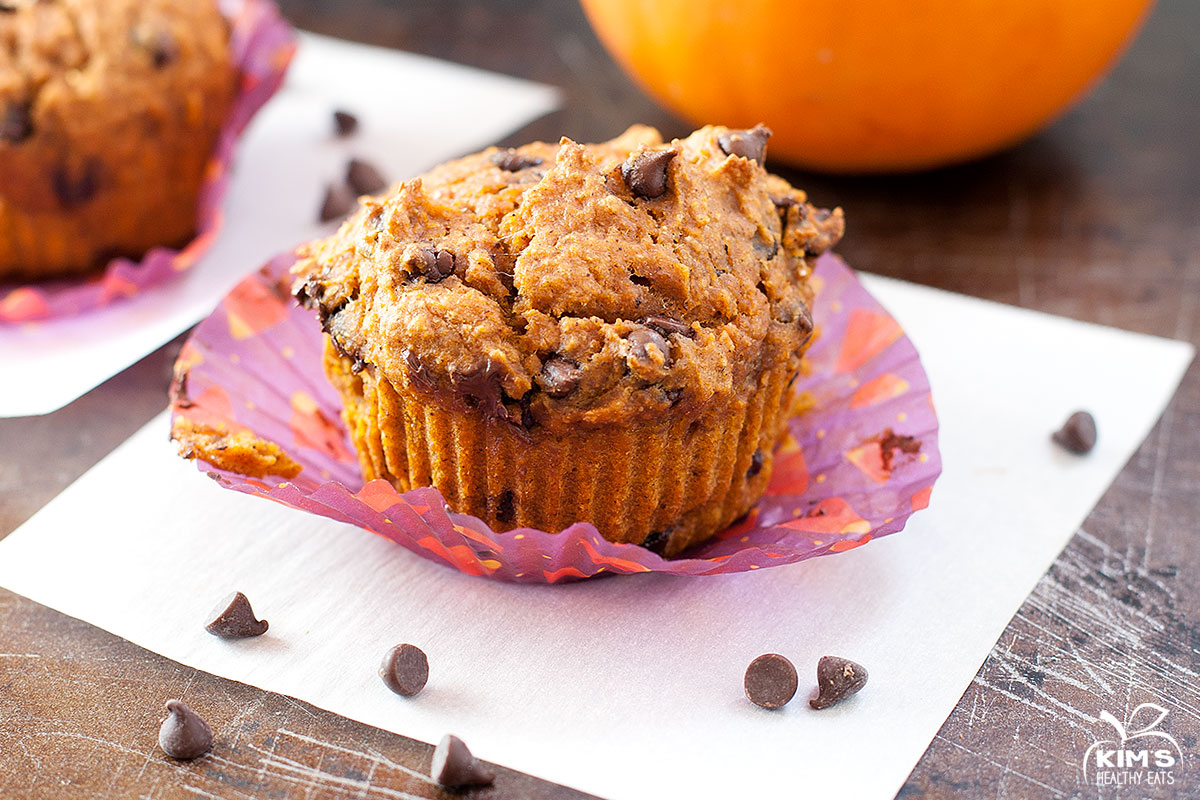 Recipe from Gina at Skinny Taste
Ingredients
1/2 cup whole wheat flour (I like Organic King Arthur)
3/4 cup all purpose flour
3/4 cup raw sugar
3/4 teaspoon baking soda
1 3/4 teaspoon pumpkin pie spice
1/4 teaspoon cinnamon
1/4 teaspoon salt
1 1/2 cups canned pumpkin puree, not pumpkin pie filling
2 tablespoons coconut oil
2 large egg whites
2 teaspoon vanilla extract
2/3 cup mini dark chocolate chips
Directions
Pre heat oven to 350 degrees. Line a mini muffin pan or regular muffin pan with paper liners. If you don't have liners spray the muffin tins with cooking spray.
In a bowl add both flours, sugar, baking soda, pumpkin pie spice, cinnamon, and salt and mix.
In a separate large bowl add pumpkin puree, coconut oil, egg whites, vanilla extract, and beat with a mixer until combined.
Add flour mixture to the wet pumpkin mixture. Mix on low until combined. Fold in chocolate chips.
Add batter to muffin tin and bake for about 22 minutes.
Remove from oven and cool on cooling rack.
Enjoy!