Peanut butter and chocolate… Need I say more!
We are a peanut butter cup obsessed family. We just looove them!  I know, I know…they aren't healthy, but hey it's ok to splurge once in awhile. Right?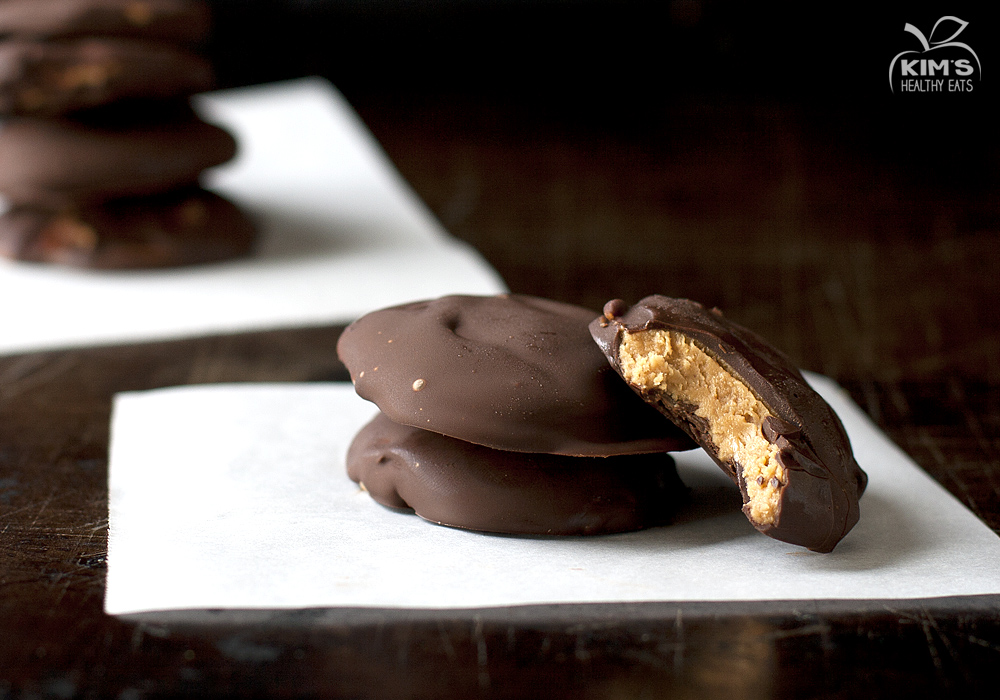 Since we love peanut butter cups so much I went searching to find a healthier recipe using simple ingredients… And then Voila! Once I stumbled upon this recipe from Chocolate Covered Katie, I knew I had to give them a try.
Katie has great recipes on how to make healthier versions of your favorite desserts.  Brilliant!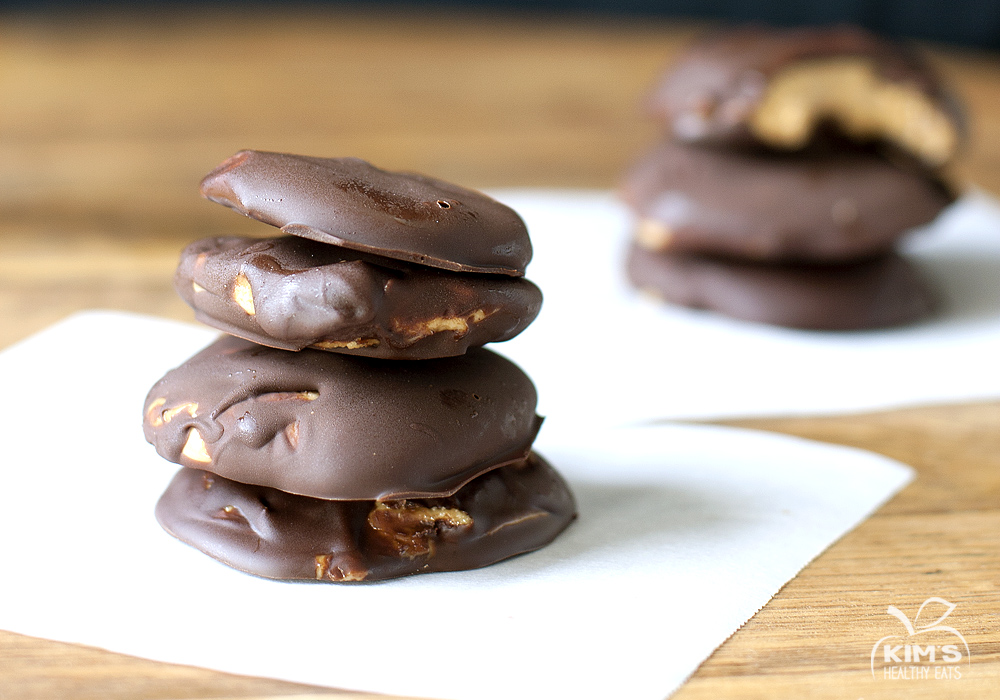 Using dark chocolate and organic peanut butter makes this a healthier choice rather than the store bought peanut butter cups.
Makes about 8-10 patties
Ingredients
1/4 cup peanut butter (or any nut butter), I used Field Day Organic Peanut Butter
Dash of salt
1/4 cup powdered sugar (you may need more or less depending on the consistency of your peanut butter)
1/2 cup chocolate chips, melted (I used dark chocolate)
Directions
Mix the first three ingredients together in a bowl. If the peanut butter is to hard to stir toss it in the microwave for a few seconds to soften.  

Add powder sugar 2 teaspoons at a time until it forms a dough. Form dough into little patties and freeze for about an hour.  

Remove patties from freezer and dip into the melted chocolate. This is a little messy, but sooo worth it. Put the patties back in the freezer until chocolate is set. About 15 minutes, if you can wait that long to try one.  

Store in the freezer or fridge in a air tight container.

Enjoy!
Follow us on Facebook to receive alerts of all our new and exciting recipes.