I had bloggers block this week. That doesn't happen too often, but I just couldn't figure out what I wanted to make for all of you lovely people. So I asked my assistant, my 6 year old, for her input and she immediately said, "How about lemon bars?". Well that sounded absolutely perfect to me!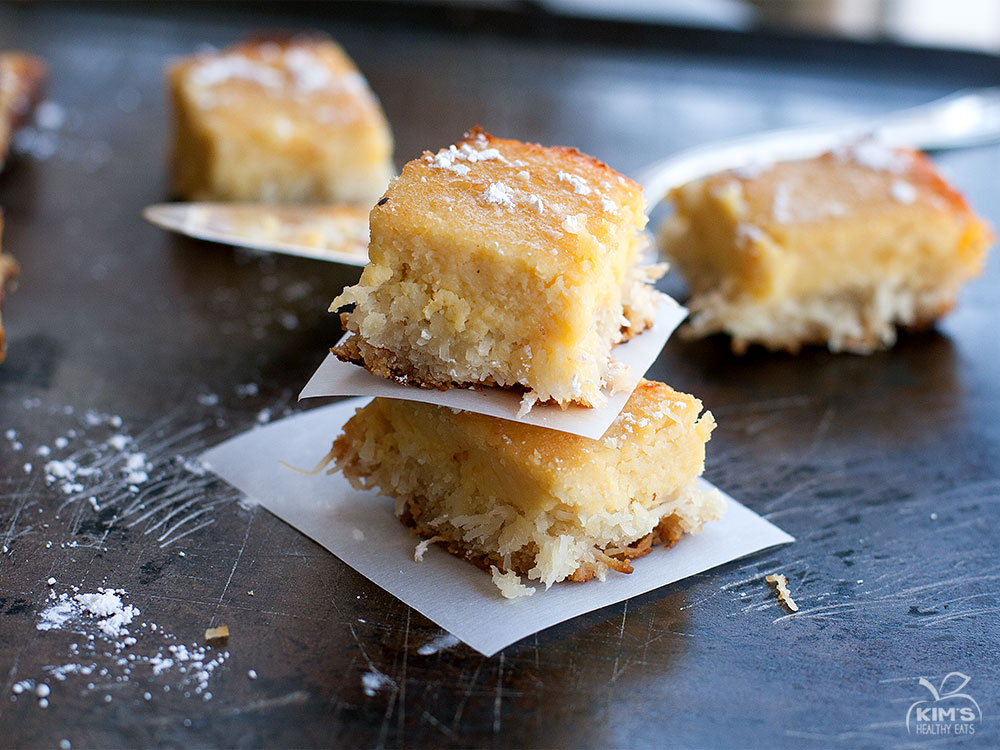 I looove lemon bars and this recipe is amazing. In fact I am eating one as I write this 🙂 They are actually quite easy to make and perfect dessert for spring! YAY for spring!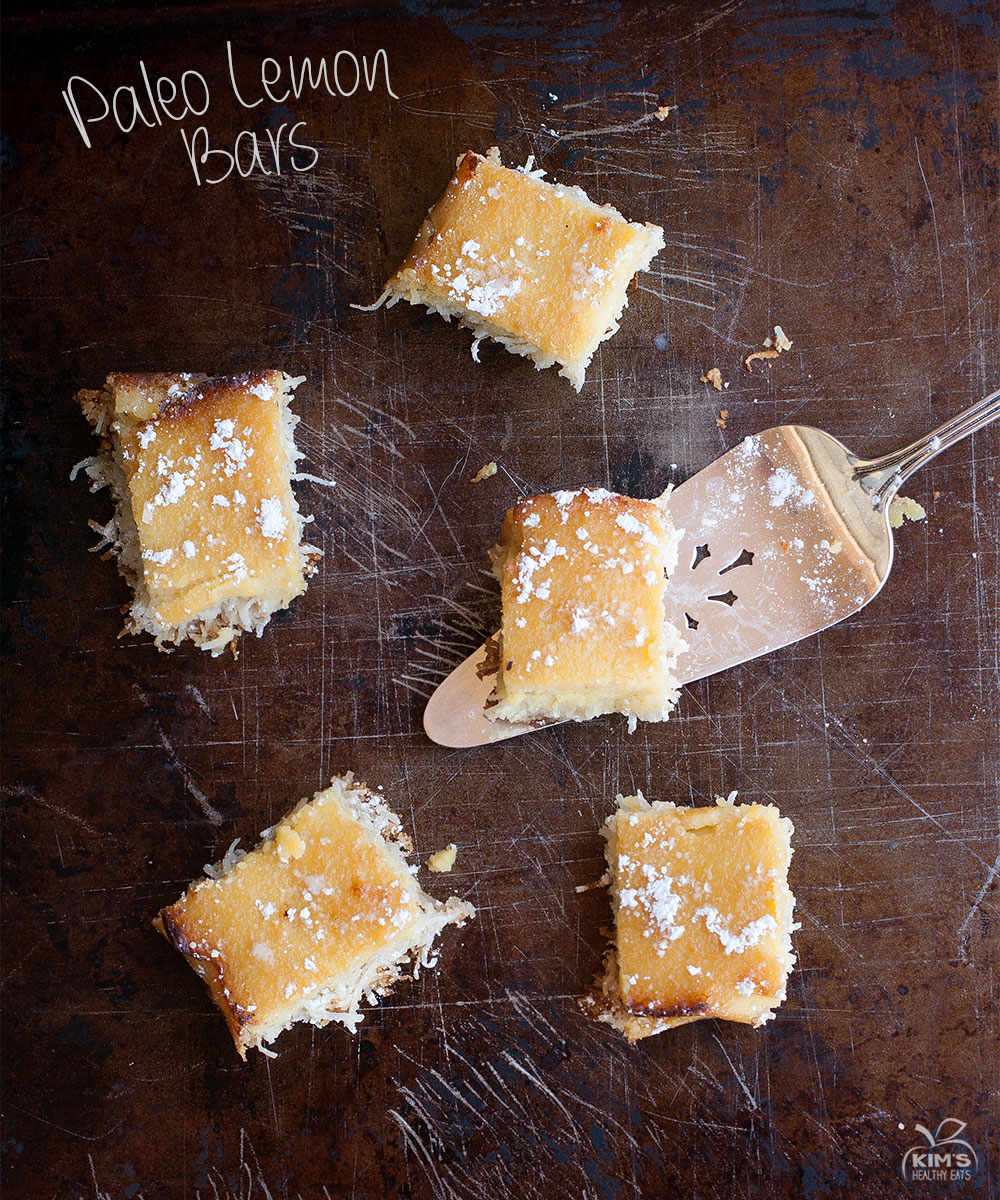 Recipe from Texanerin Baking
Ingredients & Directions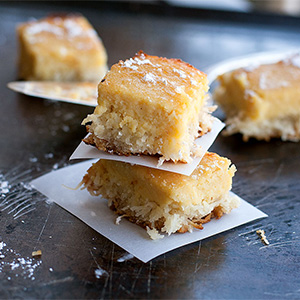 Paleo Lemon Bars
2014-03-23 18:49:39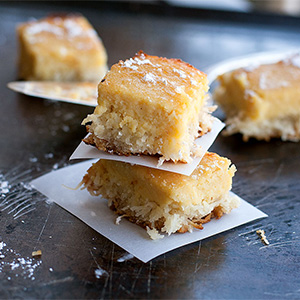 Nutrition Facts
Amount Per Serving
* Percent Daily Values are based on a 2,000 calorie diet. Your Daily Values may be higher or lower depending on your calorie needs.
Ingredients
For the crust
2 1/2 tablespoons coconut oil
2 tablespoons honey
1 cup finely shredded unsweetened coconut
1/2 cup almond flour
Pinch of salt
1 egg white
For the Filling
3 eggs + 2 egg yolks
1/3 cup honey
1/3 cup lemon juice
1 tablespoon lemon zest (about 2 lemons)
1/3 cup almond flour
Optional topping
Coconut flour for Paleo or powdered sugar for non paleo
Instructions
Preheat oven to 350 degrees
Line a 9×5 loaf pan with parchment paper and set aside.
In a medium sauce pan melt the coconut oil over medium heat. Add the honey, shredded coconut, almond flour, and salt and mix until well combined.
Remove from heat and add egg whites (save yolk for something later) and stir.
Add mixture to loaf pan and firmly press down. Bake for 10 minutes.
Meanwhile, for the filling add eggs to a large bowl and beat until frothy. Add remaining ingredients and beat for an additional 2 minutes.
Pour filling over baked crust and bake for about 20-25 minutes or until center is set.
Let the bars cool completely before serving. Cut into squares and top with powdered sugar or coconut flour.
Store in an air tight container in the fridge for 4 days.
Adapted from Texanerin Baking
Kim's Healthy Eats http://www.kimshealthyeats.com/