Burgers are one of my go to dinners during the week. I make them at least once a week. They are easy to make and take minutes to cook.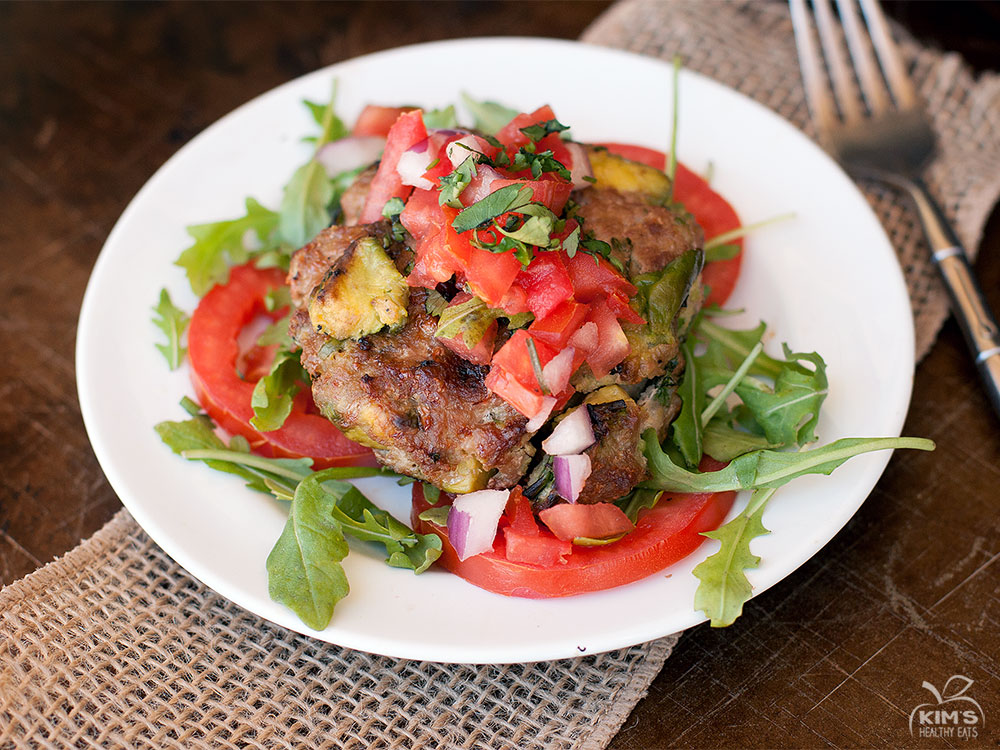 Pair them up with a side of veggies and you have the perfect dinner with little clean up. I threw these on the grill, but you could use a grill pan if cooking inside.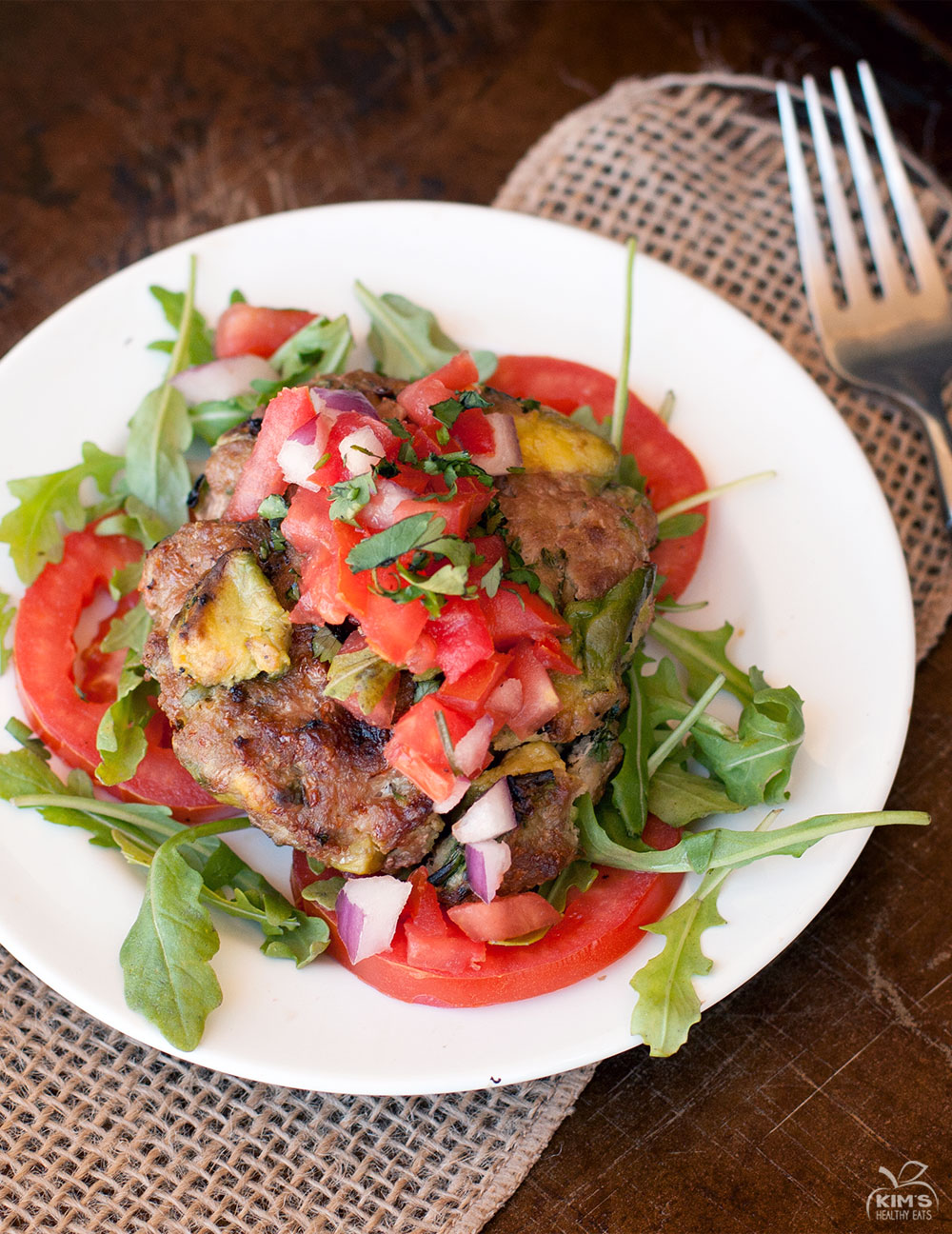 I made served these on a bed of arugula, but you could easily serve on a bun with your favorite toppings.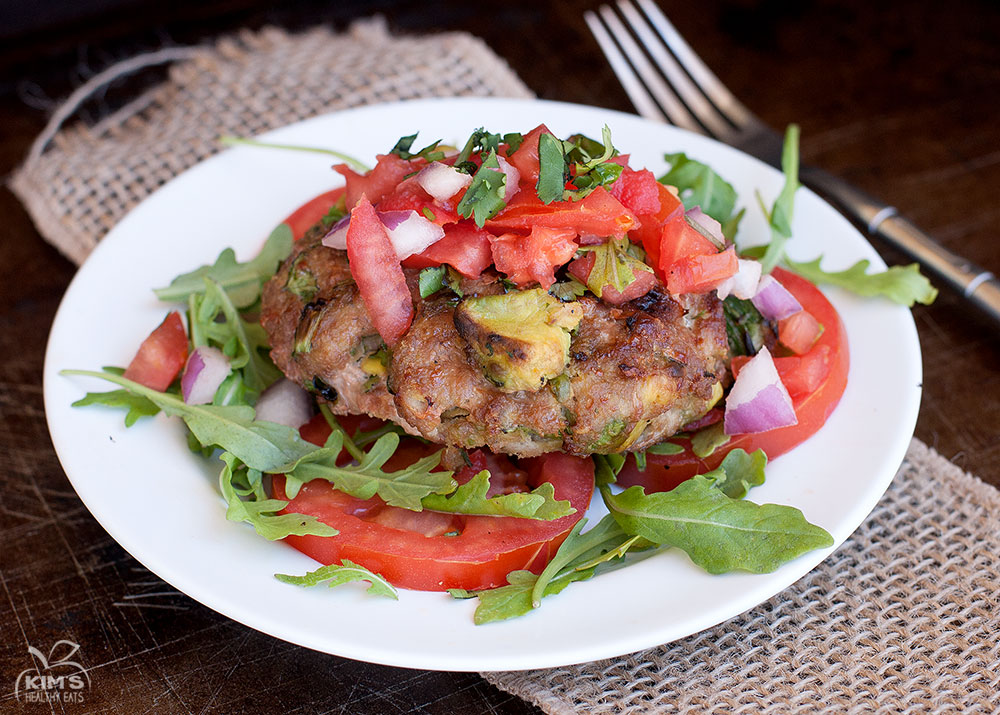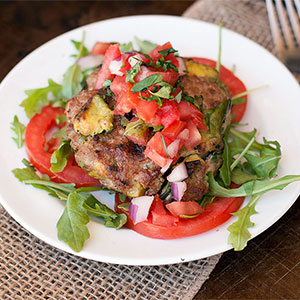 Paleo Avocado Turkey Burgers
2014-03-24 21:21:31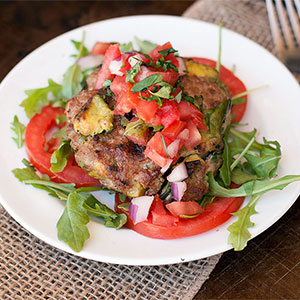 Nutrition Facts
Amount Per Serving
* Percent Daily Values are based on a 2,000 calorie diet. Your Daily Values may be higher or lower depending on your calorie needs.
Ingredients
1 pound ground turkey or chicken
1 avocado, diced
2 tablespoons green onions, chopped
2 tablespoons cilantro, chopped
1 tomato, sliced
2 cups baby arugula
Instructions
Preheat grill or grill pan over medium heat.
In a large bowl add ground turkey, diced avocado, green onions, and cilantro. Gently mixed until combined. Form into 4 patties and grill for about 4-6 minutes per side depending on thickness. (Be sure to flip burgers careful so the avocado does not fall out of the burger.)
Serve grilled burger over sliced tomatoes and baby arugula. I topped mine with some fresh salsa.
Kim's Healthy Eats http://www.kimshealthyeats.com/