Football playoffs start this weekend! I am sure we will have a few get togethers to go too and I always like to bring some sort of appetizer.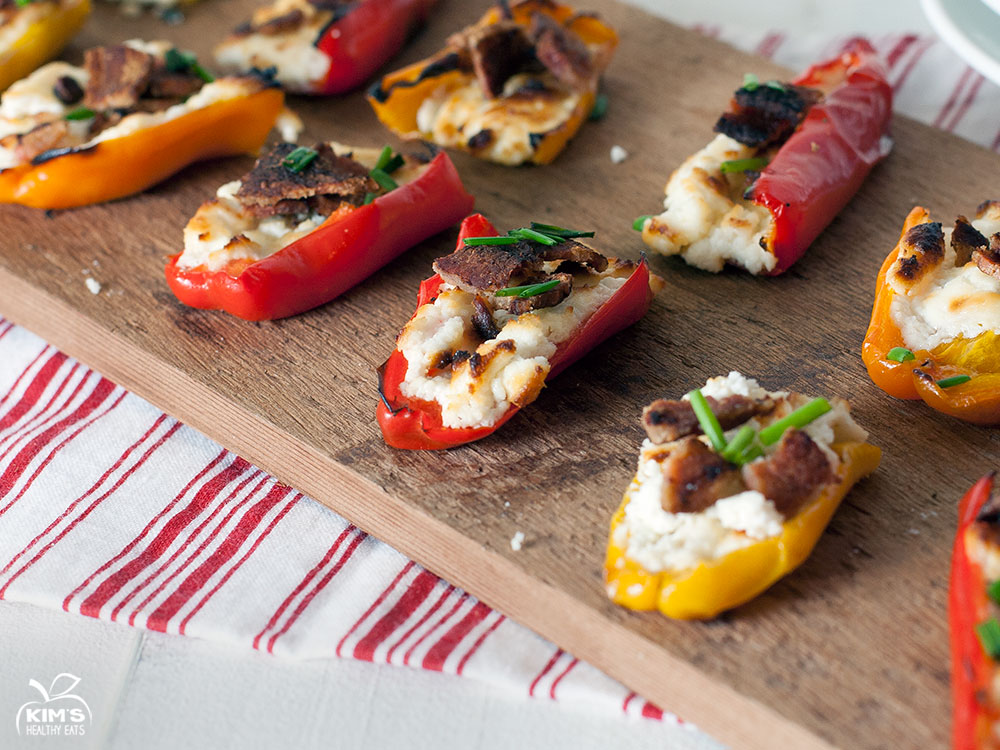 These Goat Cheese and Bacon Stuffed Peppers are delish and super easy to make. I made these with sweet peppers, but you could easily use jalapeños if you like a kick.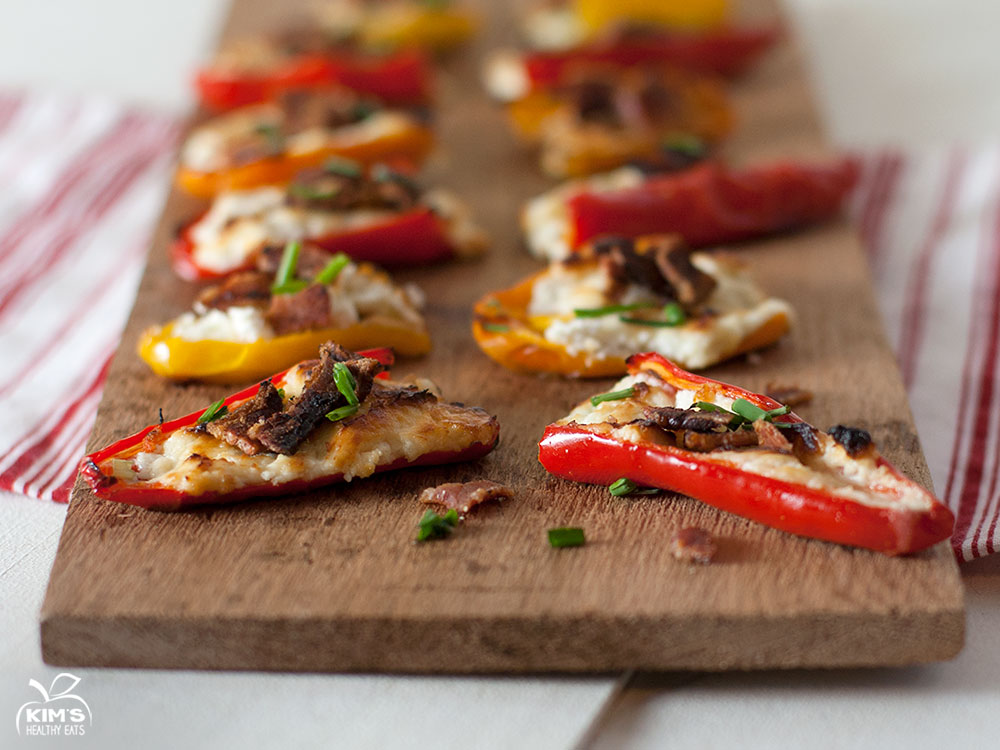 You can easily prep and assemble ahead of time. Simply pop them in the oven before your guests arrive. They will be done in minutes.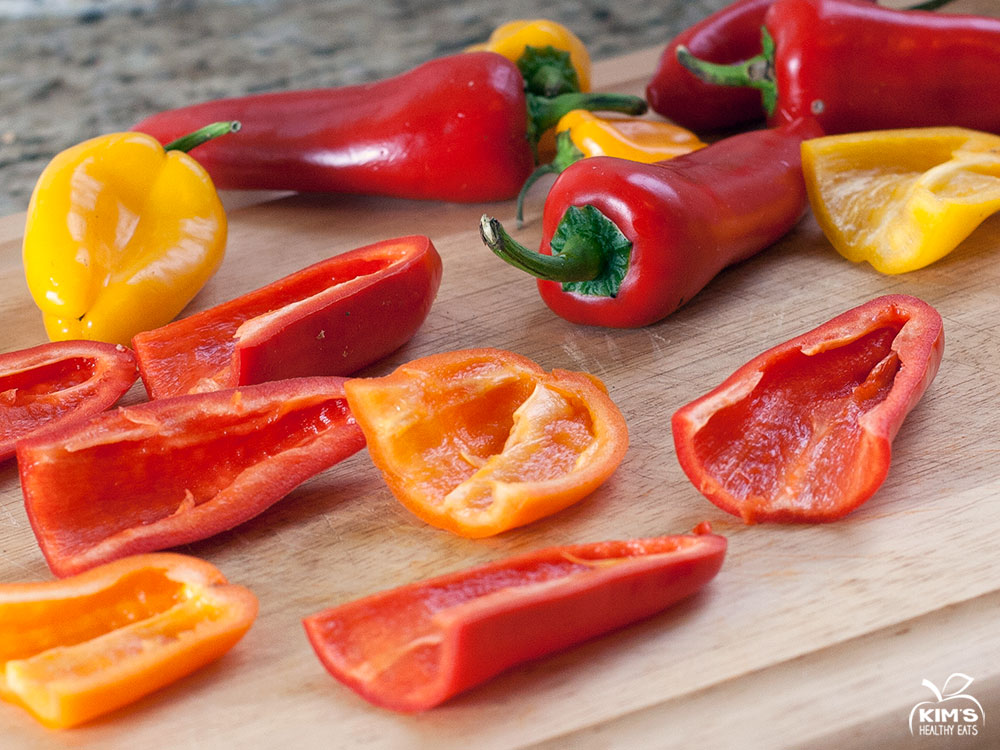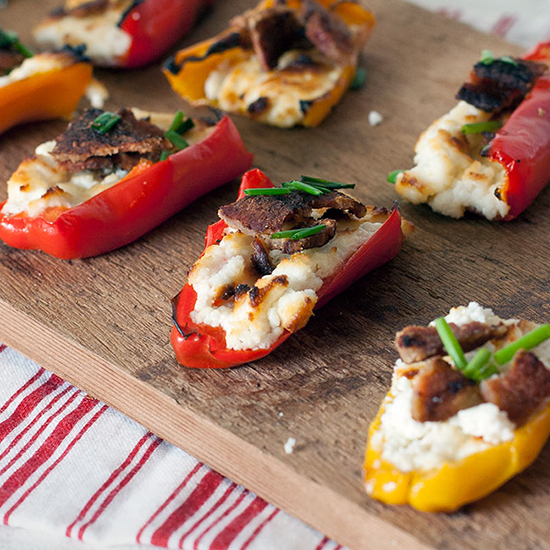 Goat Cheese and Bacon Stuffed Peppers
2014-03-23 14:47:56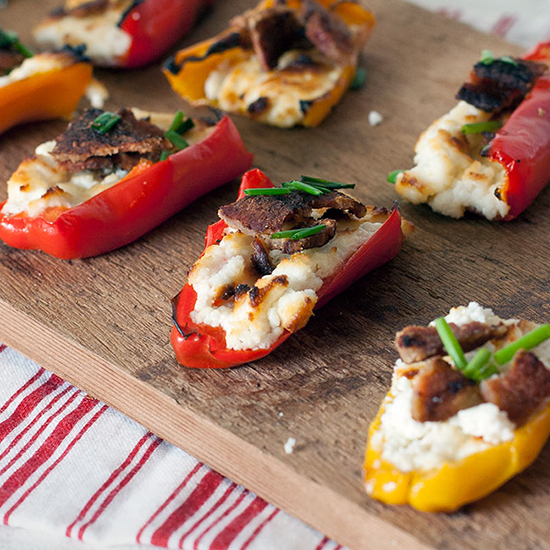 Serves 8
Nutrition Facts
Amount Per Serving
* Percent Daily Values are based on a 2,000 calorie diet. Your Daily Values may be higher or lower depending on your calorie needs.
Ingredients
1 package 12 ounce mini sweet peppers
1-2 tablespoons oil of choice
Salt and pepper
8-10 ounce package of soft goat cheese
3 pieces of bacon, cooked and crumbled
1 tablespoon fresh chives, sliced
Instructions
Preheat oven to 425 degrees.
Line baking sheet with foil and set aside.
Slice the tops of the peppers off and cut in half and remove seeds. Lay halved peppers in a single layer on baking sheet and drizzle with oil.
In a small bowl mix salt, pepper, and goat cheese until smooth. Fill each pepper with the cheese.
Bake for 10 minutes. Then broil for 1 minute until cheese is nice and brown. Remove from oven and top with bacon and chives.
Serve warm or at room temperature.
Kim's Healthy Eats http://www.kimshealthyeats.com/