My daughter just loves applesauce. So I decided to try making my own since the store stuff contains so much sugar and yucky high fructose corn syrup. No need to add sugar to homemade applesauce. The apples are sweet all on their own! Next time I may throw some pears or strawberries in there to change it up.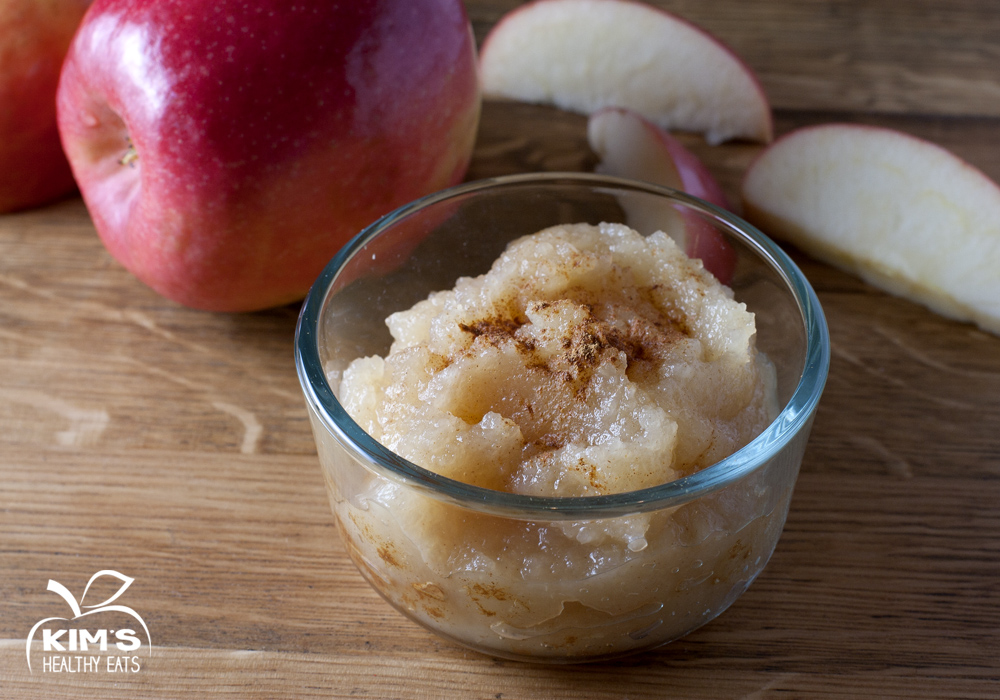 This recipe is fast, easy, and you control the ingredients. It is also a great recipe for homemade baby food. No junk in this applesauce!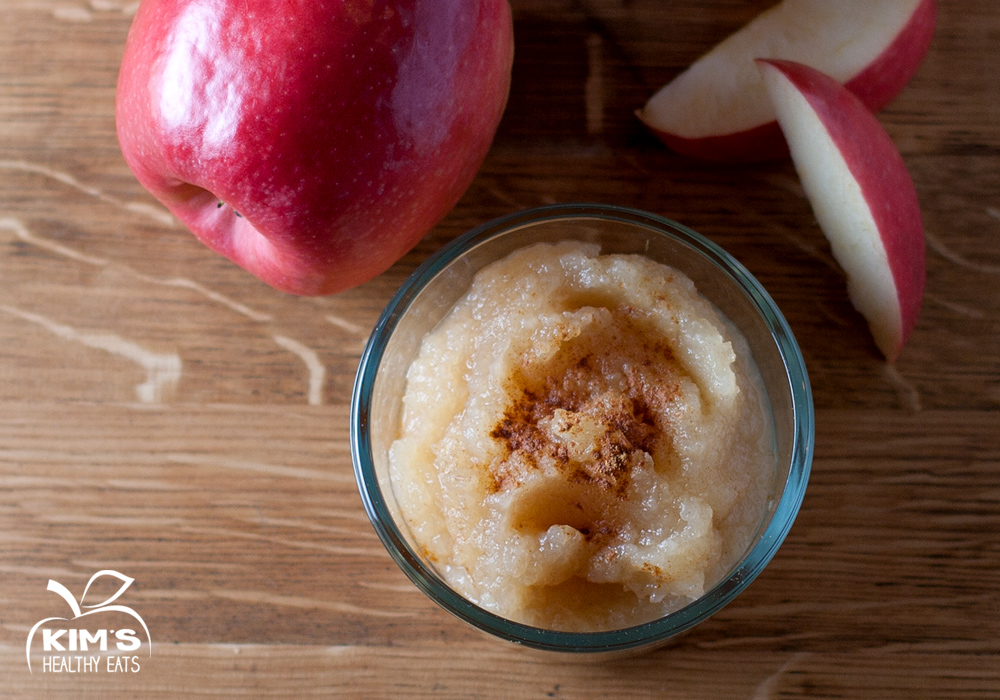 Ingredients
6 apples, peeled and chopped (your choice of apple, I used organic Pink Ladies)
¼ teaspoon cinnamon (or more if you like cinnamon like we do)
About ½ cup of water to cover the bottom of pot
Directions
Place all ingredients in a pot on the stovetop and bring to a boil. Reduce heat to simmer and cover with lid.

Simmer apples for about 20 minutes or until soft. The smaller the pieces of chopped apple the faster cook time.

Remove from heat and mash with potato masher for chunkier applesauce, or put in a food processor or blender for smoother texture.

Enjoy!