Just when I thought I couldn't get enough of my Asian Chicken Meatballs, I go and make these Chicken Parmesan Meatballs. Wowza these are so good! You may want to double the recipe.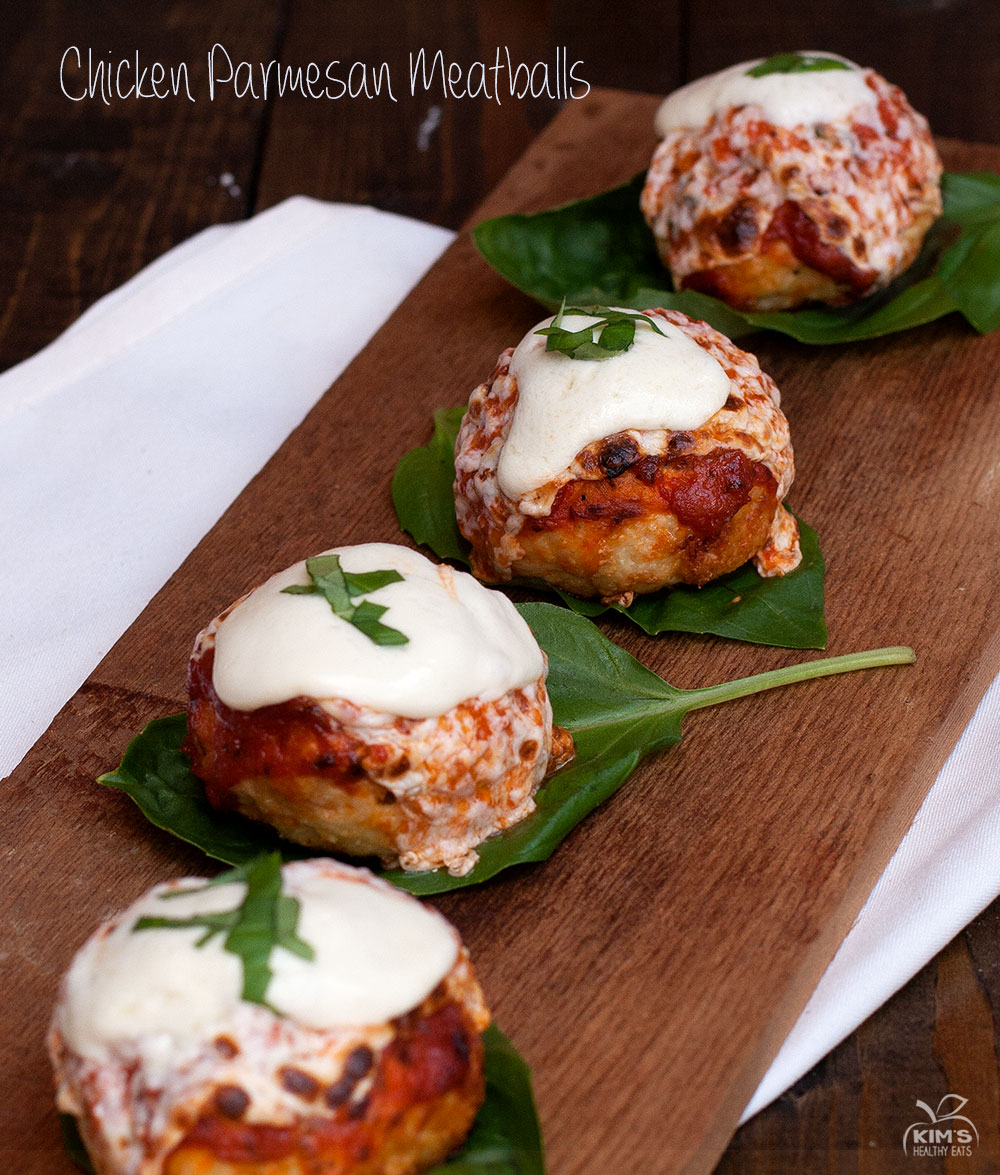 I swear I make meatballs once a week!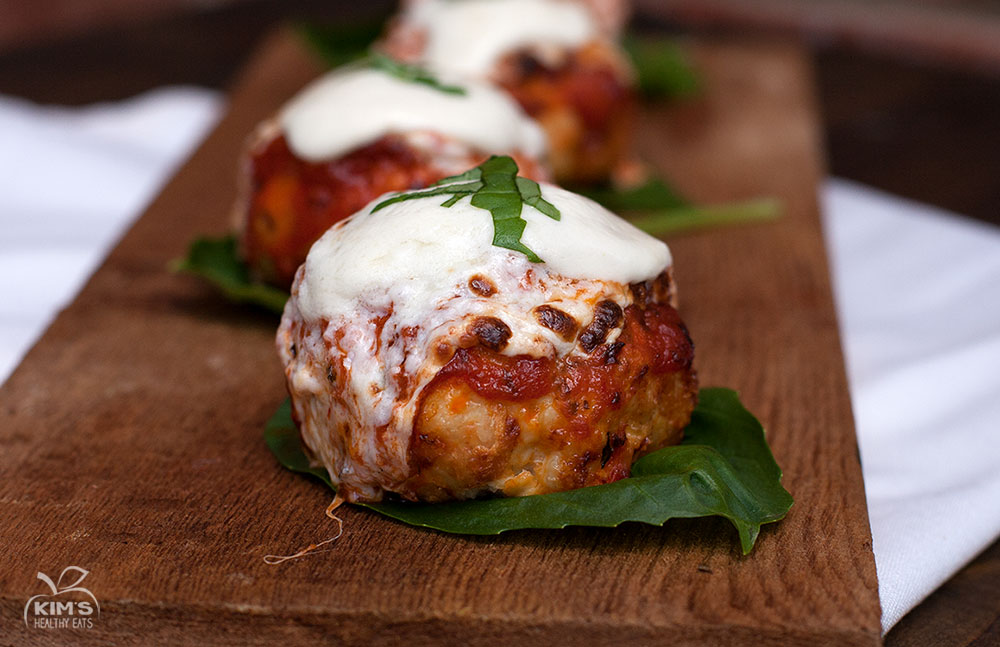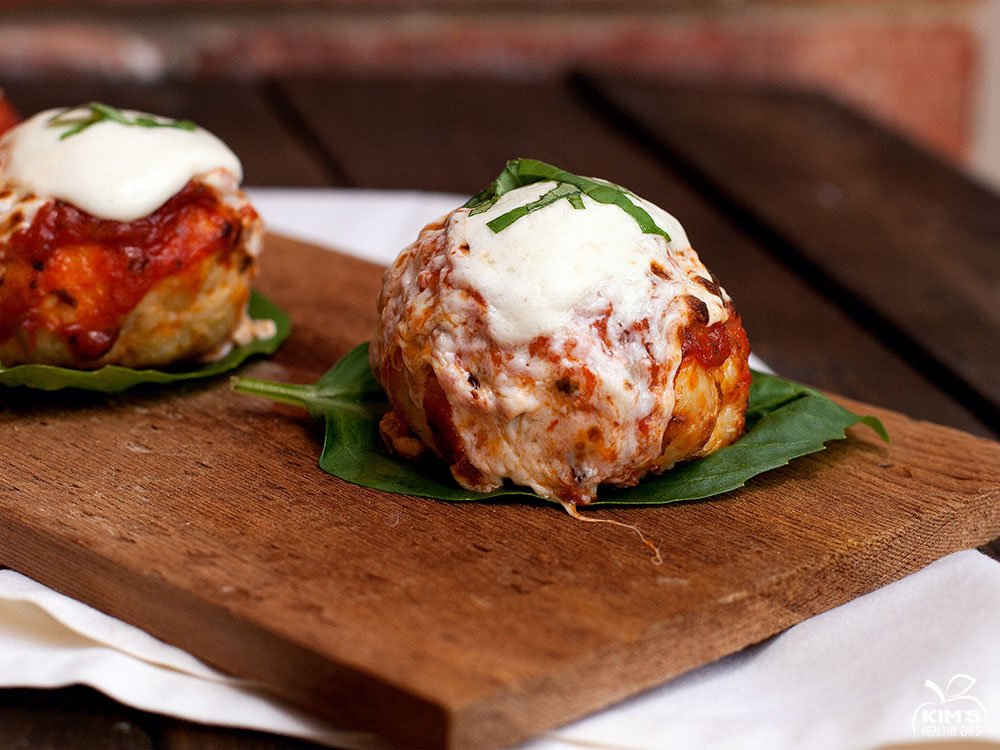 They are so easy to make and reheat wonderfully for leftovers. I also think these meatballs would be a great meal to entertain your guests. They are so pretty they will surely be impressed!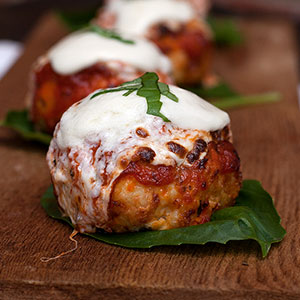 Chicken Parmesan Meatballs
2014-06-03 18:49:42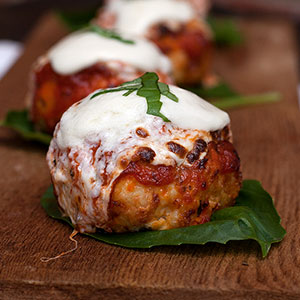 Serves 6
Nutrition Facts
Amount Per Serving
* Percent Daily Values are based on a 2,000 calorie diet. Your Daily Values may be higher or lower depending on your calorie needs.
Ingredients
1 pound ground chicken
1/2 cup panko breadcrumbs
1 egg, beaten
1 garlic clove, minced
Salt and pepper to taste
1 tablespoon fresh basil, chopped
1/2 cup tomato sauce
Fresh mozzarella, cut into slices
Instructions
Preheat oven to 375 degrees. Line a baking sheet with aluminium foil and set aside.
In a large bowl add ground chicken, panko, egg, garlic clove, salt, pepper, and basil. Mix with hands and form into meatballs.
Place meatballs on baking sheet and brush with sauce.
Bake for about 12-15 minutes depending on the size of meatballs.
Remove meatballs from oven and turn oven onto broiler setting.
Top meatballs with mozzarella slices and broil for about 3 minutes or until cheese melts and slightly browns.
Remove from oven and top with fresh chopped basil.
Kim's Healthy Eats http://www.kimshealthyeats.com/