So you're probably thinking…Peanut butter and pasta, really? Don't be fooled, it really is a great combination!  In fact, this is one of the most requested meals by my husband. It's not very spicy and the peanut butter sauce adds a nice sweetness to the dish so if you've never had Thai food before, this is a great recipe to start with.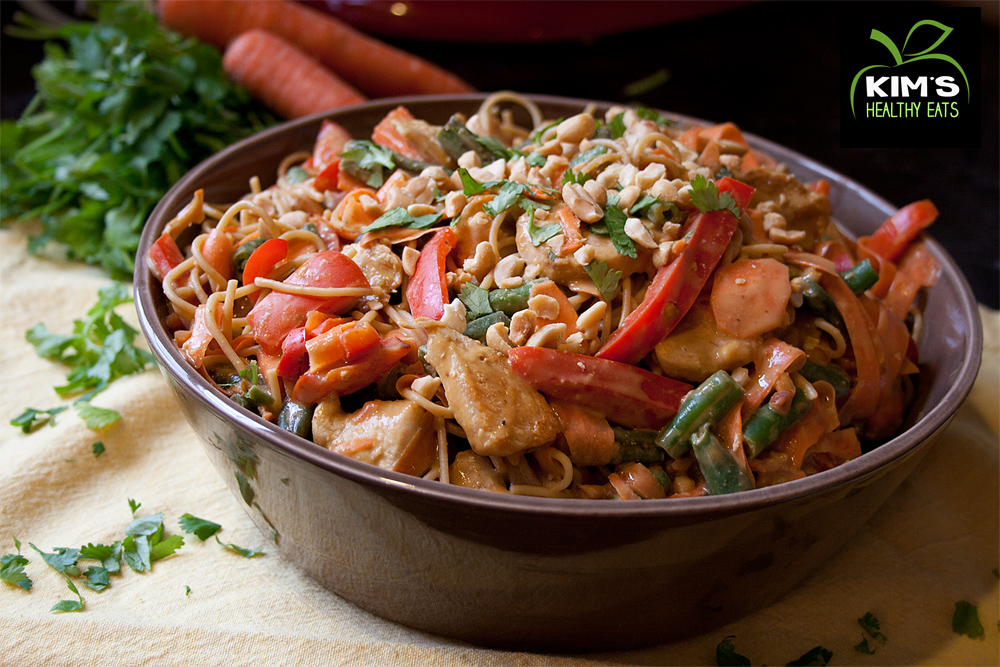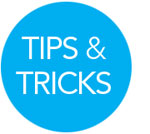 Ginger root is typically large and most recipes call for only a few teaspoons. Don't let that ginger go to waste. Freeze it. When you need to use it again no need to defrost, it actually is easier to grate while frozen. Just simply peel away the skin and grate. Ginger root will last about 6 months in the freezer. Click here for more information about ginger root.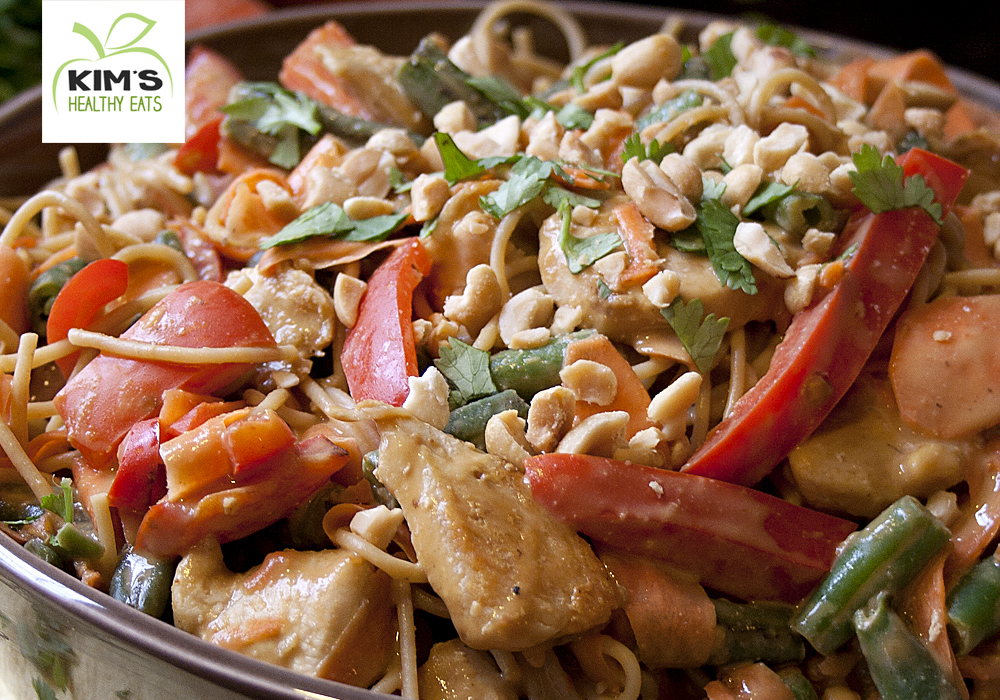 Ingredients
2 carrots, peeled
2 teaspoons sesame oil, divided (you can use olive oil if you don't have sesame)
2 teaspoons grated fresh ginger
3 cloves garlic, minced
1 cup low sodium chicken or vegetable broth
1/2 cup of peanut butter (creamy or chunky, whatever you have)
1/4 cup low sodium soy sauce
1 tablespoon brown sugar
3 tablespoons rice vinegar (white vinegar will also work)
1 teaspoon of chili garlic sauce or sriracha (you can find this in the Asian section of the grocery store)
1 cup canned lite coconut milk (found in the baking isle or Asian section)
1 lb chicken breasts cut into strips
1 large red pepper cut into thin strips
1 pound green beans or snow peas
1 box of whole wheat spaghetti or linguine, cooked
1/2 cup fresh cilantro
1/2 cup peanuts for topping (optional)
Directions
Shave carrots with a vegetable peeler and set aside in a bowl.
Heat a sauce pan over medium heat and 1 teaspoon of the oil. Add ginger and garlic, saute for about 30 seconds. Add broth, peanut butter, soy sauce, brown sugar, vinegar, and chili sauce. Stir together until peanut butter is smooth. About 5 minutes. Add coconut milk and stir until heated. Remove sauce from heat and keep warm with a lid on top of pan.
Heat 1 teaspoon of oil in a large skillet over medium high heat. Add peppers and green beans or snow peas, saute for about 5 minutes. Remove from skillet and set aside.
Add chicken strips. Cook chicken strips until no longer pink, about 10 minutes.  Turn off heat.
Add the carrots, sauted vegetables, pasta, and peanut sauce to the cooked chicken in the skillet. Toss well so everything is covered with the sauce. I found that using tongs worked best.
Top with fresh cilantro and peanuts.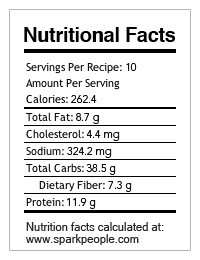 Enjoy!