This week I am cleaning out my fridge and pantry. I had some leftover wonton wrappers and some ricotta cheese. So I came up with these raviolis for dinner.  They also make a great finger appetizer since they crisp up so nicely in the oven, just serve with a small bowl of tomato sauce or pesto to dip.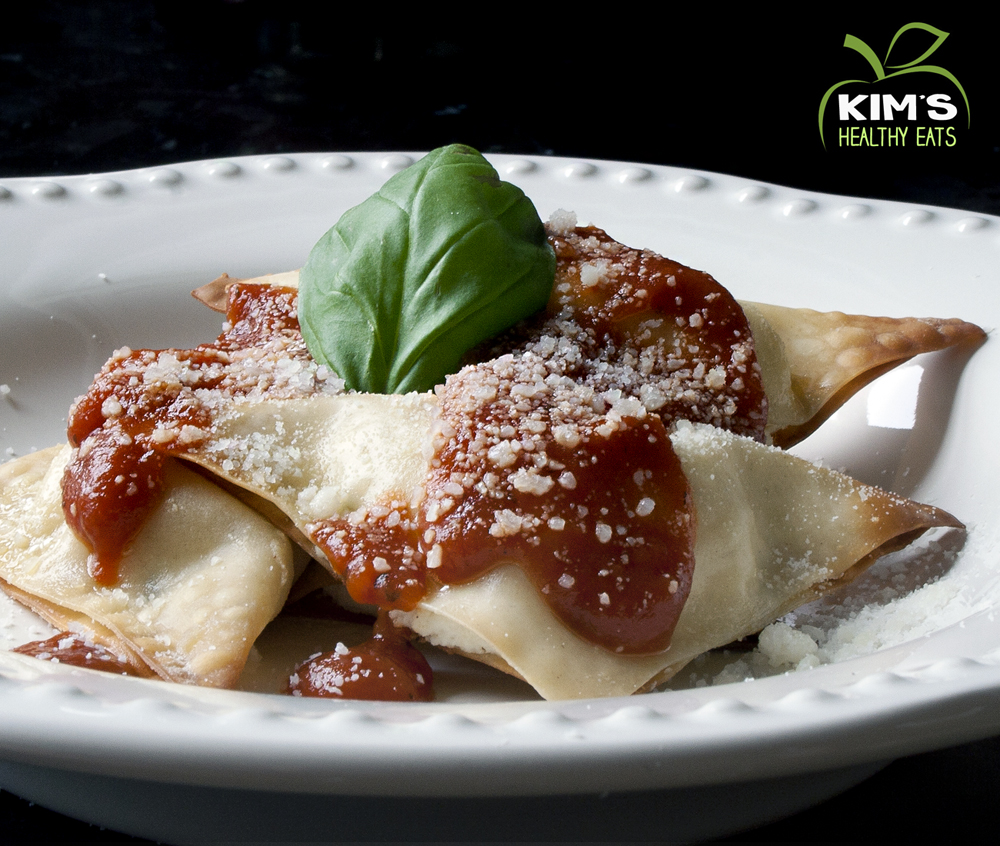 Ingredients
wonton wrappers (found in the refrigerated produce section)

ricotta cheese
handful of  shredded parmesan cheese (next time I want to try with goat cheese)
5-6 fresh basil leaves or chopped spinach leaves
2 cloves fresh garlic, minced
dash of nutmeg
salt and pepper to taste
your favorite tomato sauce
Directions
Preheat oven to 350 degrees.
In a large bowl mix cheeses, basil or spinach, garlic, nutmeg, salt and pepper.
Spray baking sheet with cooking spray. Lay wonton flat on baking sheet and add about 1 teaspoon of the cheese mixture. Fold wrapper into a triangle and seal edges with water (I just dipped my finger in a bowl of water and smoothed around edges).
Brush ravioli with olive oil and sprinkle with some parmesan cheese.
Bake for about 15 minutes or until crispy. Watch, they brown up quick.
Serve on a plate with sauce, or on a large serving tray with a small bowl of sauce to dip for an appetizer.
Enjoy!