Looking for a healthy option to replace the traditional Super Bowl wings?  These buffalo cauliflower "wings" are surprisingly good and easy to make.  Kitchen tested by husband, who loves chicken wings, gobbled them up!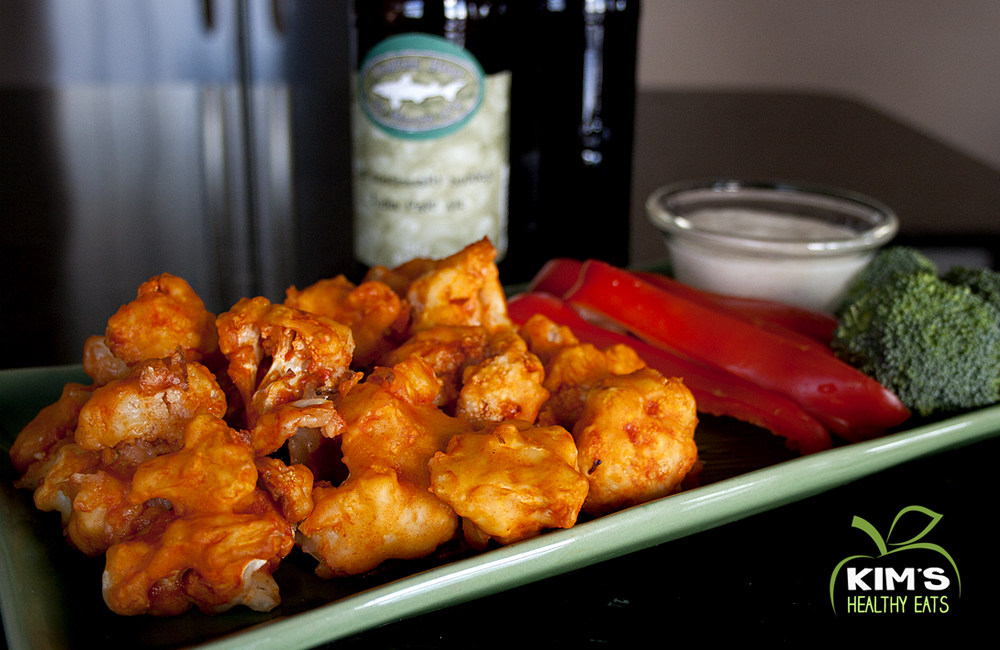 Ingredients
1 head cauliflower, washed and trimmed into bite size pieces

1 cup buttermilk
1 cup of flour
2 garlic cloves, minced
1 cup buffalo sauce
1 tablespoon of butter, melted
Assorted veggies and bleu cheese or ranch dressing for dipping

Directions
Preheat oven to 450 degrees

In a large bowl, whisk buttermilk and flour, and garlic until smooth.
Carefully add cauliflower to the bowl and toss to coat with mixture. (I just used my hands)
Place cauliflower in a single layer on a baking sheet. You may need to use two baking sheets. Bake for about 17 minutes. Keep watching and remove if starting to brown.
Mix melted butter and buffalo sauce.
Remove cauliflower from the oven and pour buffalo sauce over the pieces. I tried to gently move the cauliflower around with a spatula to coat with sauce.
Return cauliflower back to the oven and bake for another 6-10 minutes. Let cool and serve with bleu cheese dip and assorted veggies.
Enjoy!