Sangria is definitely one of my favorite drinks. It's super delicious and easy to make.
You can add any type of fruit you like. I had some strawberries, lime, and oranges I needed to use, and I thought that would make a great combo for summer. Well, it's not actually summer yet, but close enough.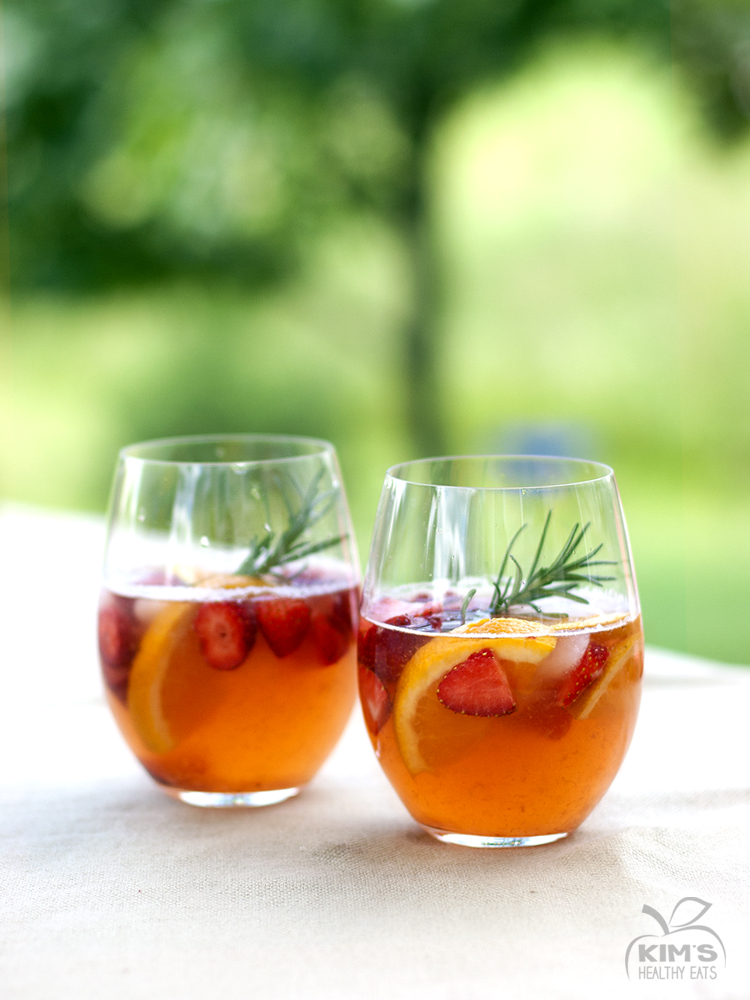 This sangria is refreshing and not super sweet. Instead of making a simple syrup using a ton of sugar, I used the sweetness of the strawberries with a little bit of sugar. Yum!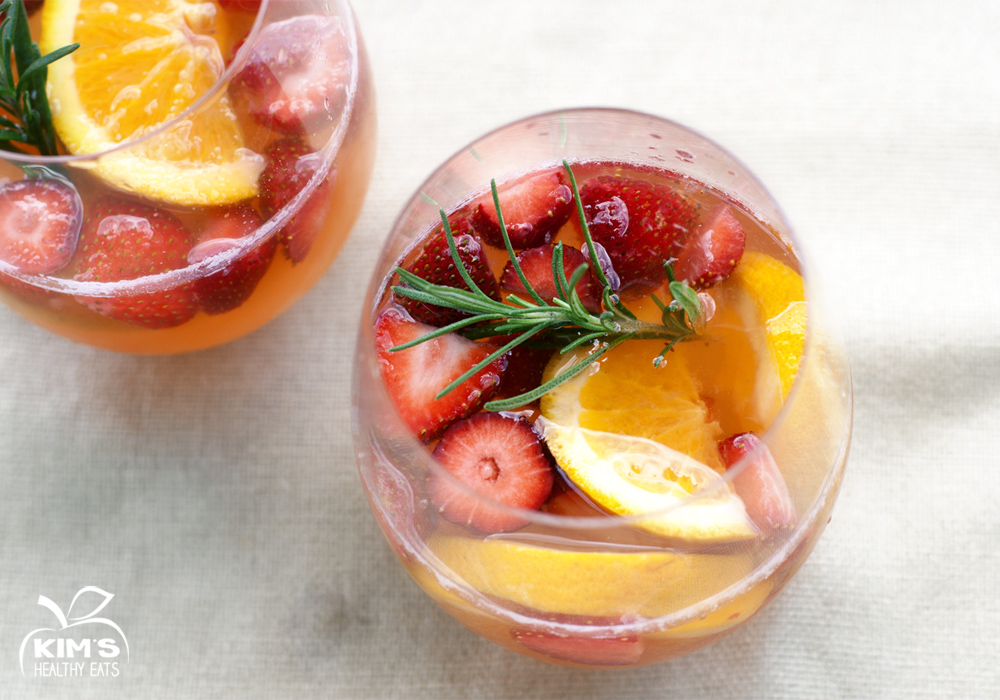 Strawberry Syrup Ingredients
2 cups strawberries, diced

1-2 tablespoons organic sugar or agave (depending on how sweet you like it)

1-2 tablespoons water (use same amount as sugar)

2 sprigs fresh rosemary

Sangria Ingredients
1 750 ml dry white wine

1/2 cup strawberries, sliced

1/4 cup triple sec

1 large orange, cut into slices

1 lime, cut into slices

Strawberry Syrup Directions
Heat a small sauce pan over medium heat. Add strawberries, sugar or agave, water and fresh rosemary.

Cook for about 5 minutes, until strawberries are broken down.

Remove from heat and drain through a sieve or small colander, saving the juice.

Sangria Directions
In a large pitcher mix the wine, triple sec, sliced fruit. Lightly squeeze the citrus into the pitcher,for the juices, before adding to pitcher.

Stir in the strawberry syrup.

Chill in the fridge for about 2-4 hours.

Serve over ice.
Cheers!
Follow us on Facebook to receive alerts of all our new and exciting recipes.