I was roasting some tomatoes to make some of my Homemade Roasted Tomato Sauce and then it hit me. I wanted soup instead…So I came up with roasted tomato bisque!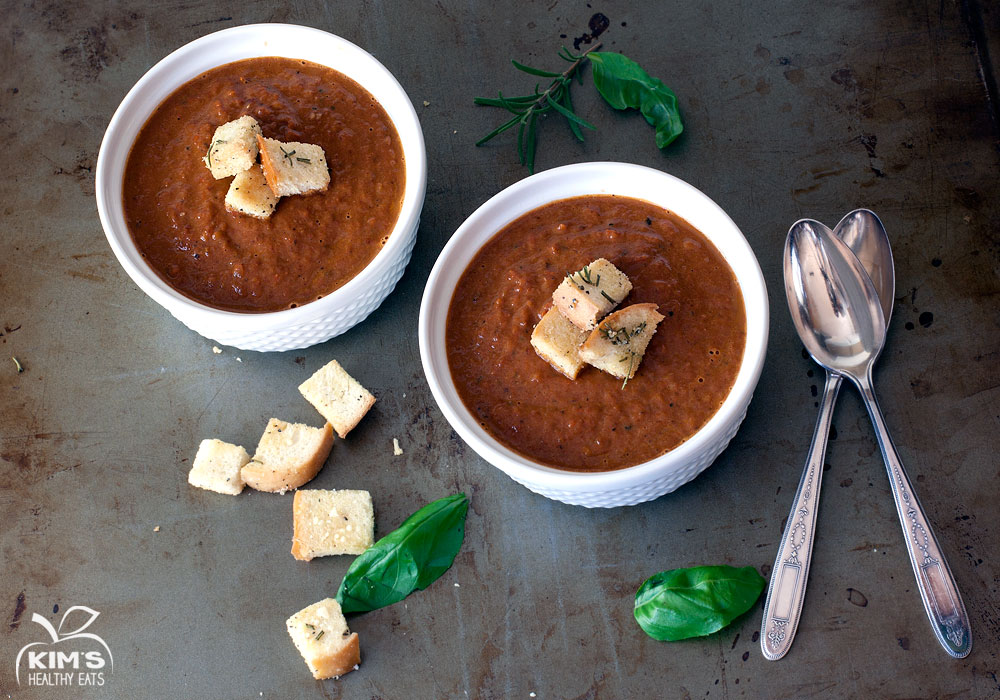 As fall is quickly approaching, these cooler nights have me craving soup and this tomato soup hit the spot. It also makes enough for leftovers during the week. Pair it with your favorite sandwich, salad, or a big crusty piece of bread and you have the perfect lunch.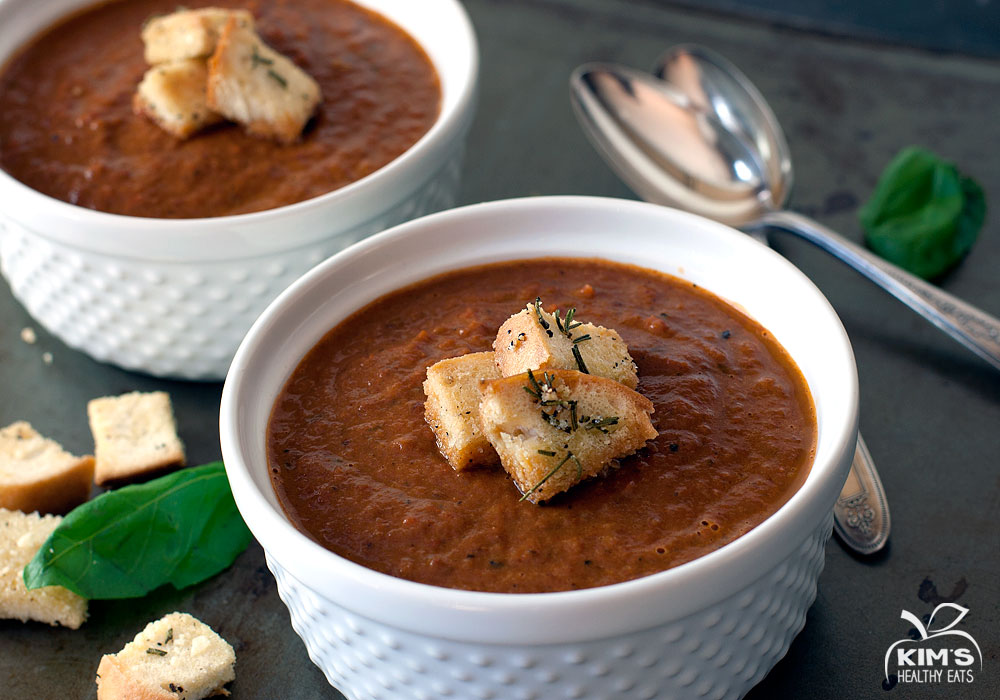 Skip the canned stuff and make your own!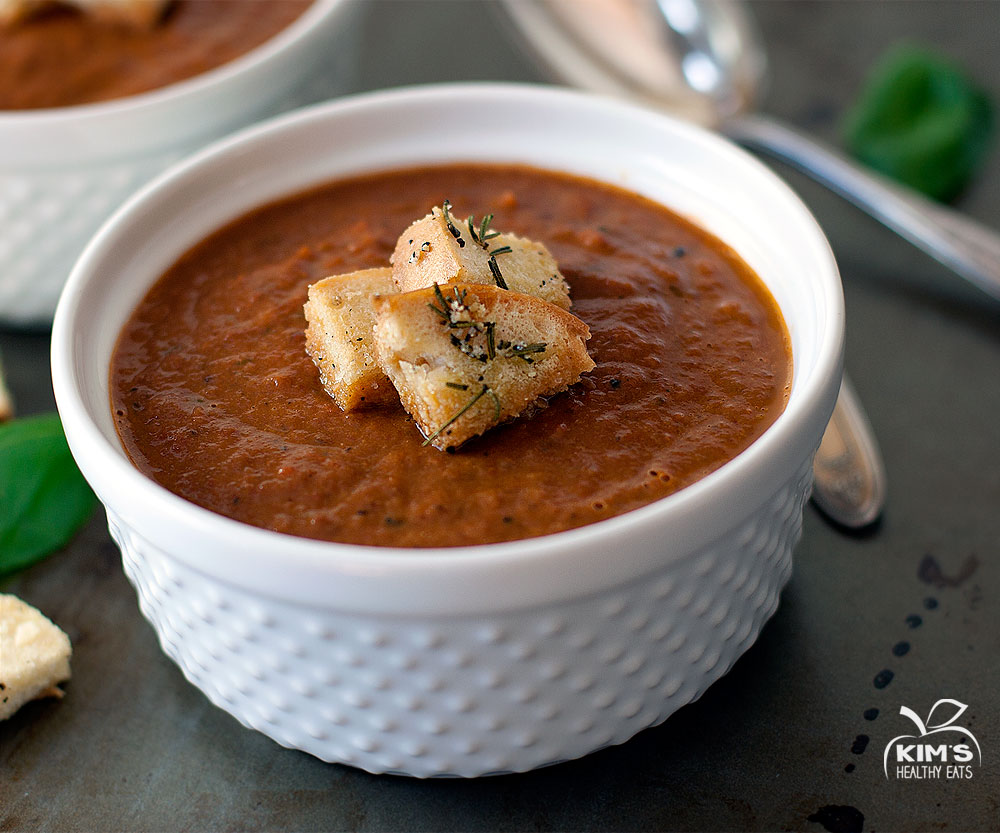 Ingredients
18-20 Roma tomatoes, roasted

3 tablespoons olive oil

1/2 tablespoon Italian seasoning

1 cup carrots, chopped

1 medium onion, diced

2 cloves garlic, minced

Salt and pepper

1 tablespoon balsamic vinegar

3-4 cups chicken or vegetable broth

Handful fresh basil leaves, chopped

2 tablespoons sour cream

Directions
Pre heat oven to 300 degrees. Line 2 baking sheets with parchment paper and set aside.

In large bowl add 2 tablespoons of olive oil and Italian seasoning. Slice tomatoes in half and add to the bowl. Mix until coated with olive oil. Place tomatoes in a single layer cut side up and roasted for about 1-2 hours. The longer they are roasted the more caramelized they become.

In large pot and heat 1 tablespoon olive oil over medium high heat. Add carrots and onion and sauté for 4 minutes. Then add minced garlic, salt, pepper, and balsamic vinegar and cook for another 2 minutes. Add tomatoes and broth to desired consistency and simmer for about 10-15 minutes. Add fresh basil and stir in sour cream.

In batches add soup to a food processor or blender and puree until smooth.

Serve topped with croutons and parmesan cheese.

Enjoy!