Pomegranates are one of my favorite fruits but they can be a bugger to clean. I found the easiest and way to clean them is to cut the pomegranate into quarters. Then fill a medium sized bowl with water.  Keep the bowl in the sink and add 1 quarter of the pomegranate and pull the seeds out under water. Make sure you keep it under water. I learned the hard way and shot pomegranate juice all over myself and my white cabinets! The seeds will sink to the bottom of the bowl and the white interior of the pomegranate will float to the top. Easy breezy!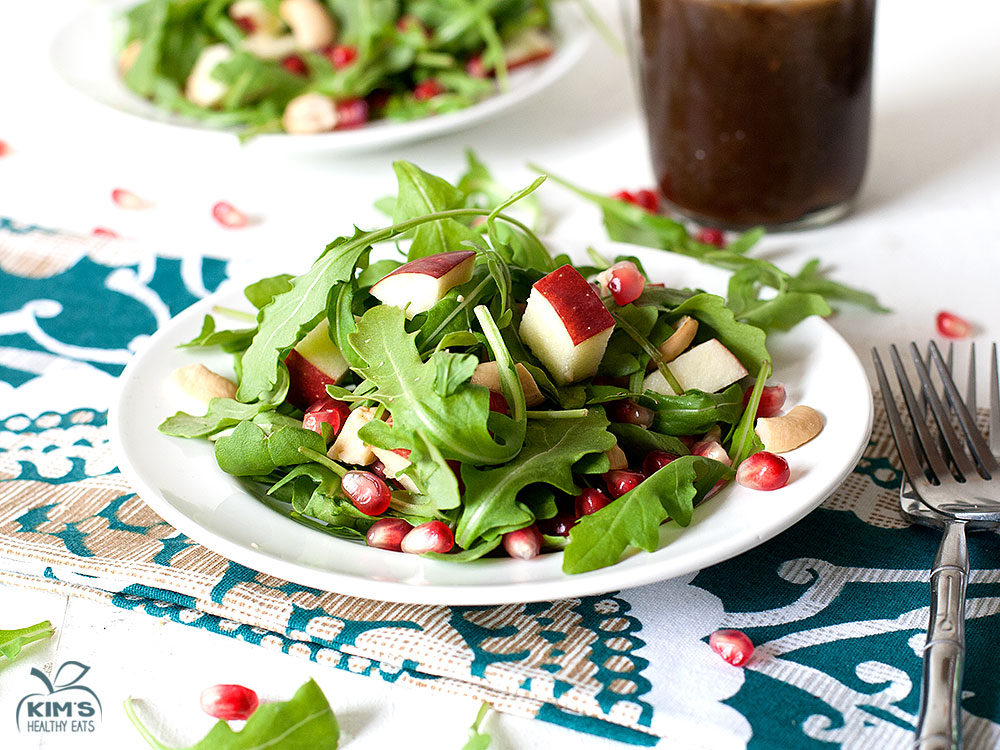 This salad would make an awesome healthy side dish for Thanksgiving!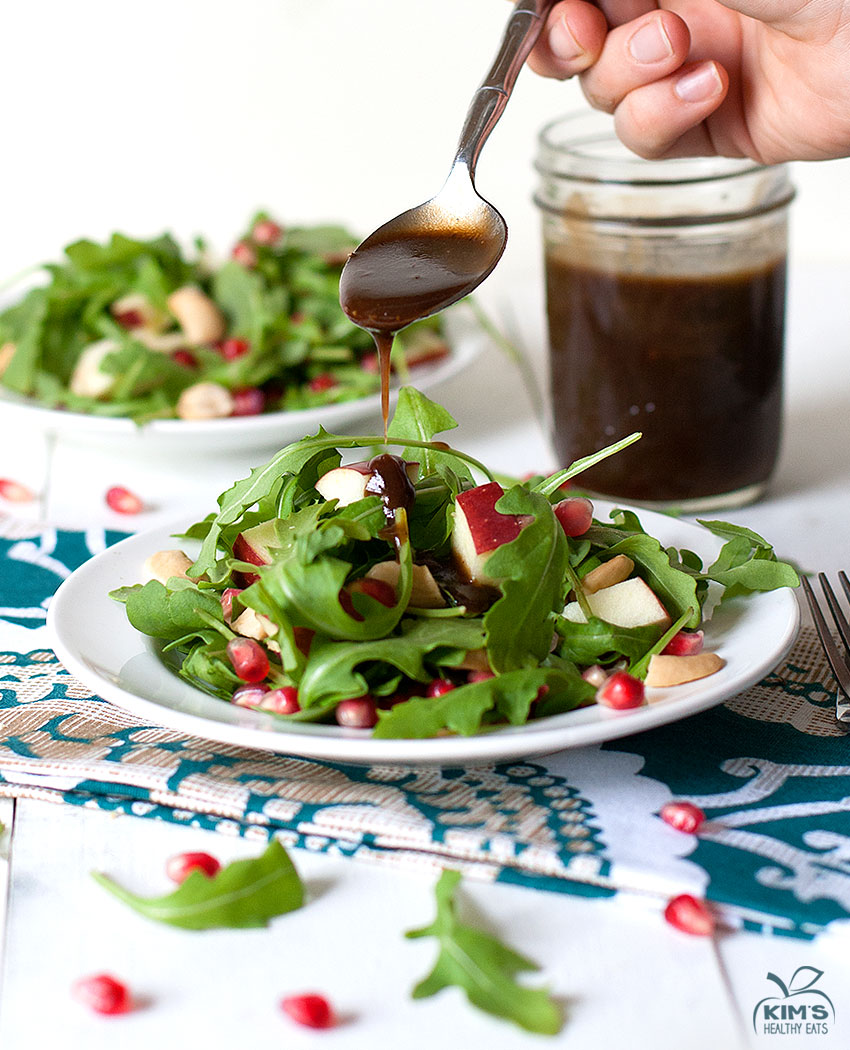 Ingredients
For the Dressing
1/2 cup olive oil
1/3 cup balsamic vinegar
1 teaspoon honey
1 teaspoon dijon mustard
1 clove garlic, pressed
Salt and pepper
For the Salad
1 package arugula
1 pomegranate, seeded
2 apples, diced
1/2 cup cashews, walnuts or pecans would also taste great
Directions
For the Dressing
Add all ingredients for dressing  to a small food processor or blender and blend for 1 minute. This will help the dressing get a thicker consistency. Don't panic of you don't have either one, just put the ingredients in a bowl and whisk together.
For the Salad
add all ingredients to a large bowl and toss!