Peanut butter cups are hands down my favorite treat! And all I see right now are those little darn peanut butter eggs everywhere. It takes all I have not to buy a bag and gobble them up! So I decided to make my own this Easter.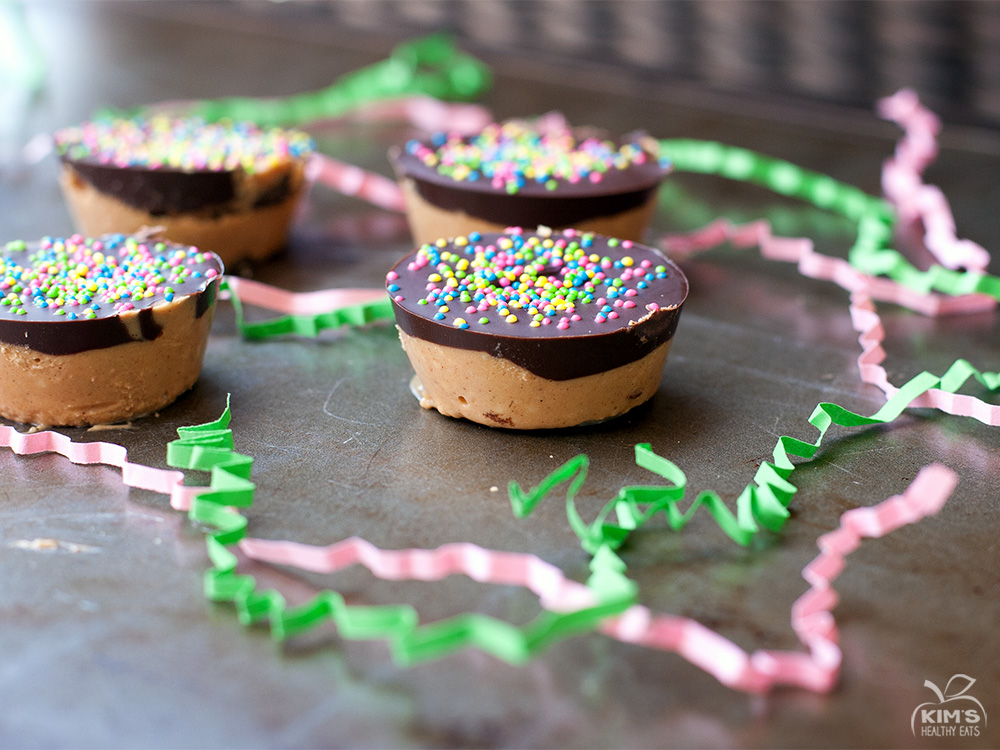 By making my own peanut butter cups I am in charge of the ingredients, therefore, they are not loaded with sugar. They are pretty much just peanut butter and chocolate, clearly a match made in heaven 🙂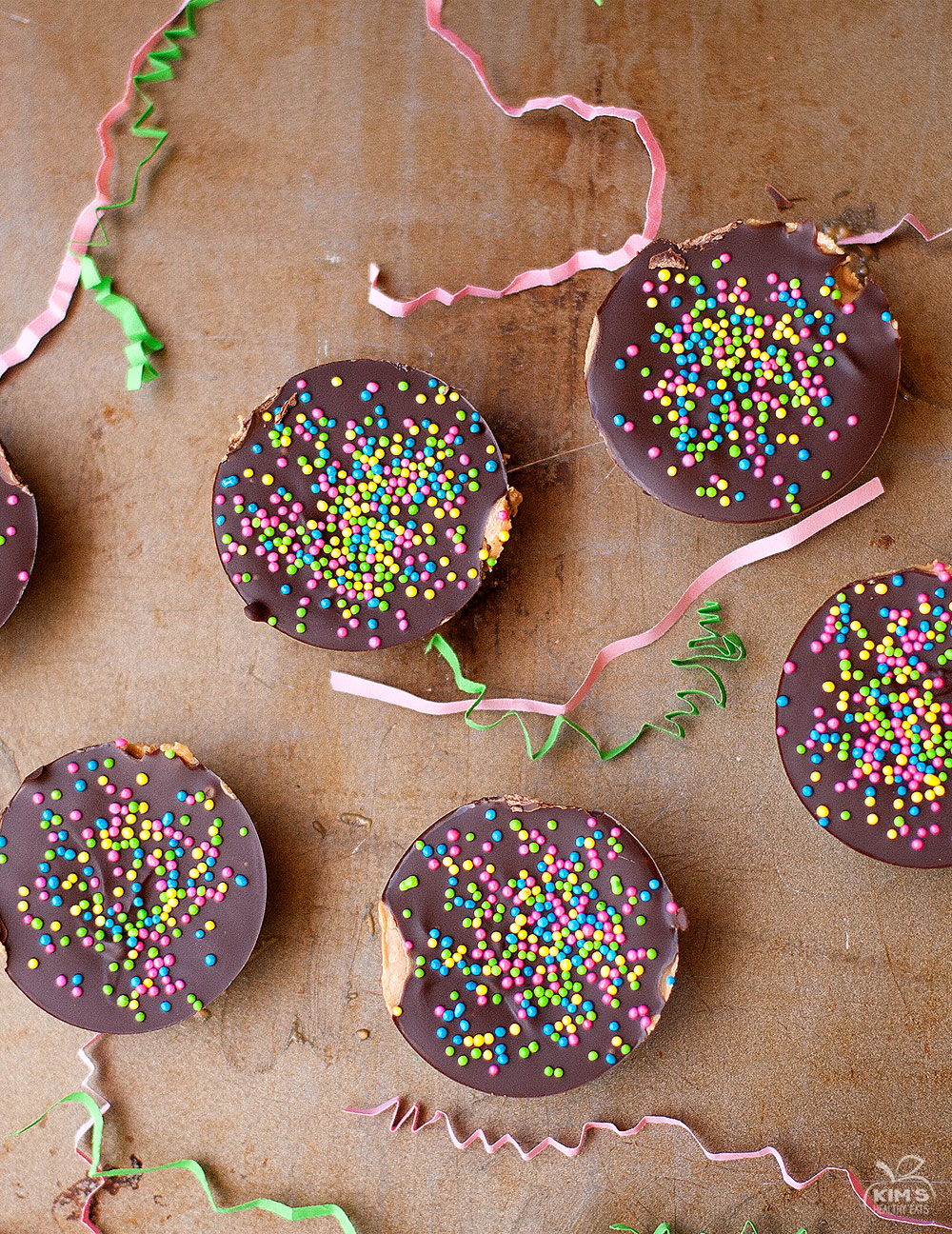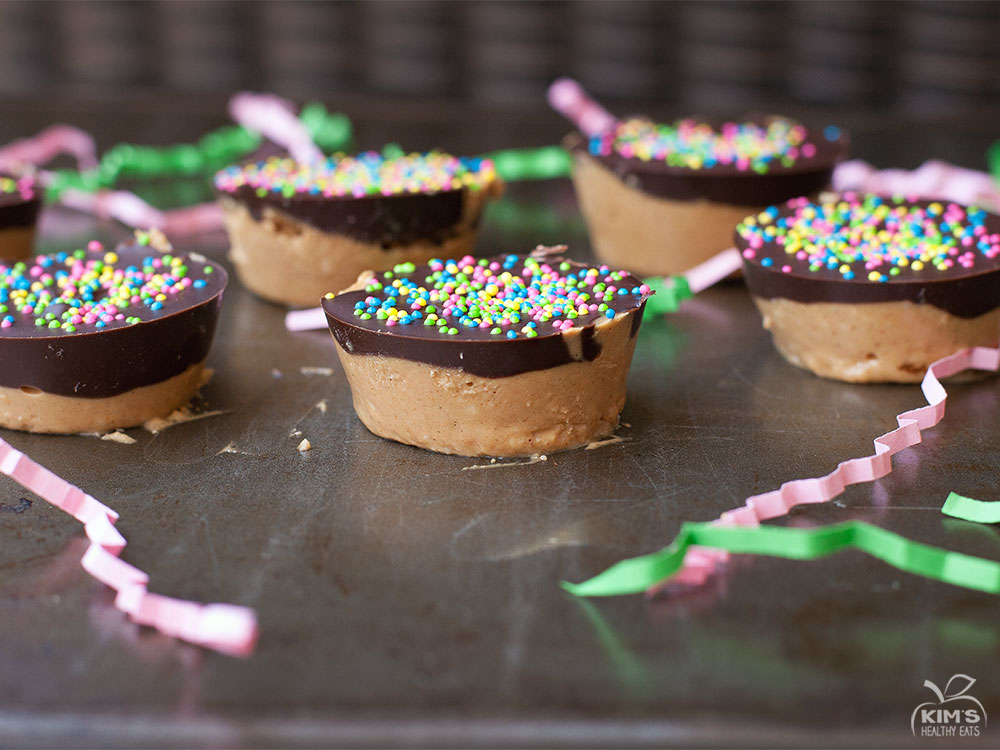 Adapted from Paleo OMG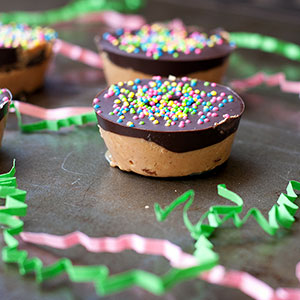 Peanut Butter Coconut Cups
2014-04-17 17:22:55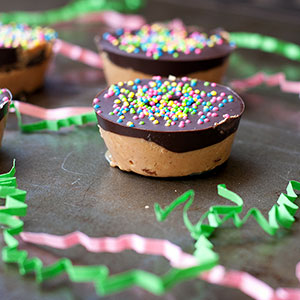 Nutrition Facts
Amount Per Serving
* Percent Daily Values are based on a 2,000 calorie diet. Your Daily Values may be higher or lower depending on your calorie needs.
Ingredients
1 cup peanut butter (or any nut butter you like)
1/2 cup unsweetened shredded coconut
1 tablespoon coconut oil
1 tablespoon honey
Pinch of salt
1 cup chocolate chips
Festive sprinkles (optional)
Instructions
In a food processor add peanut butter, shredded coconut, coconut oil, honey and salt and puree until smooth.
Add a spoonful of the mixture into mini muffin pan. It should make about 10.
Melt chocolate chips in a pan over low heat on the stove top or on low in the microwave.
Pour over peanut butter cups in muffin pan. Place in freezer for 30 plus minutes until set.
Pop out with a sharp knife. Store in freezer. Remove 5 minutes before serving.
Adapted from http://paleomg.com/
Kim's Healthy Eats http://www.kimshealthyeats.com/