Do you put cookies out for Santa? We sure do! Santa is getting Paleo Cookie Bites.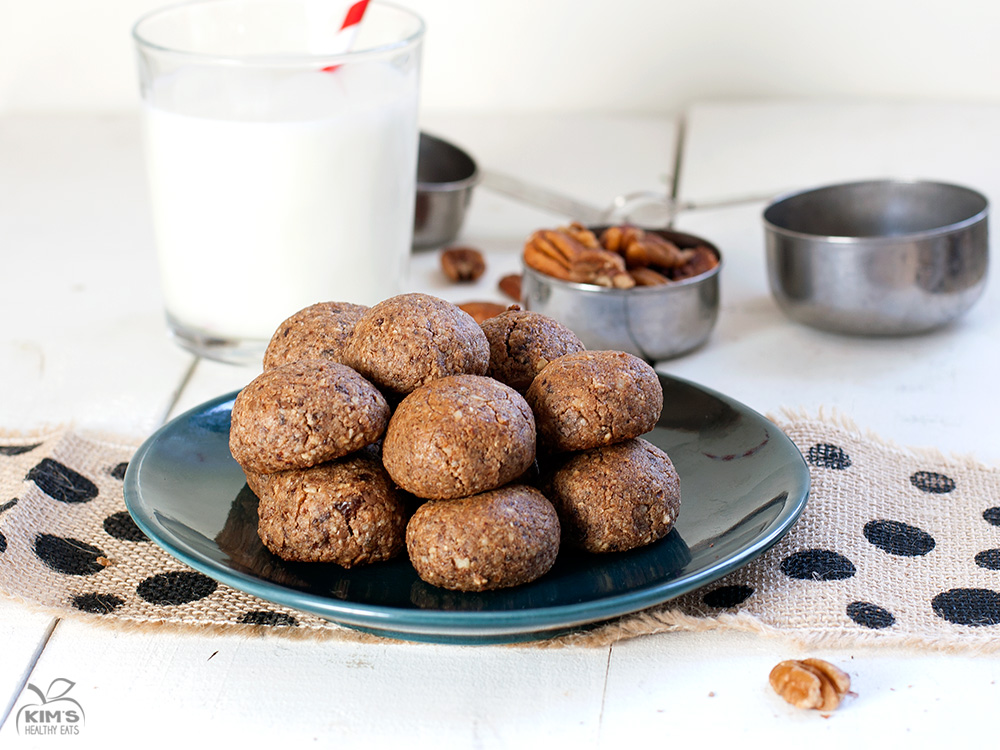 When I started the recipe my intentions were to make my own Lara bars. It was a fail! They just didn't turn out right. Well I wasn't about to throw them away, that would be an expensive fail. So I formed them into little bite sized balls and threw them in the oven! Perfection!
Ingredients
1/2 cup walnuts
3/4 cup pecans
3/4 cup moist dates
1/2 cup almond butter
2 tablespoons honey
1/2 cup chocolate pieces
1-2 tablespoons of water (Optional, use to moist if needed)
Directions
Pre oven to 350 degrees.
In a food processor add all ingredients and pulse until blended and forms a paste like consistency.
Roll into bit sized balls and place on baking sheet and bake for about 15-18 minutes. Let cool and serve.
Enjoy