As many of you know my family and I are new to the South. We are from the Northeast and have been on a culinary adventure since we moved to the Dallas/Fort Worth area. Holy moly there are so many fantastic restaurants to try.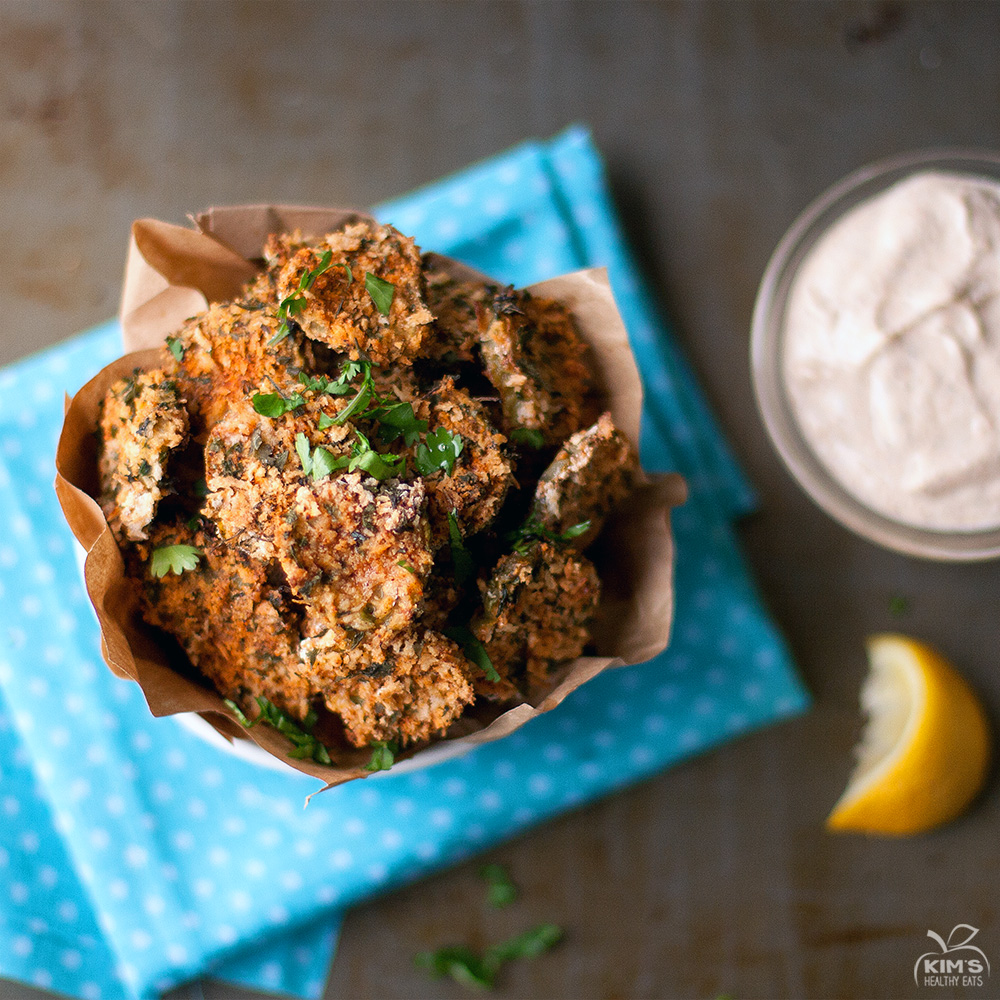 On Saturdays we always go out to lunch. One of our favorite places to eat is the Fish City Grill. They have amazing fish tacos and fried pickles. Originally from the North I have never heard of a fried pickle. The waitress sold me on it, I had to try it. At first I wasn't sure, so I had another one, and then another. Well let me tell you we cleaned the plate. Hey, it's Saturday we can splurge, right… So my husband suggested I try to make a healthier version. This was the end result and I am pretty excited for how well they turned out!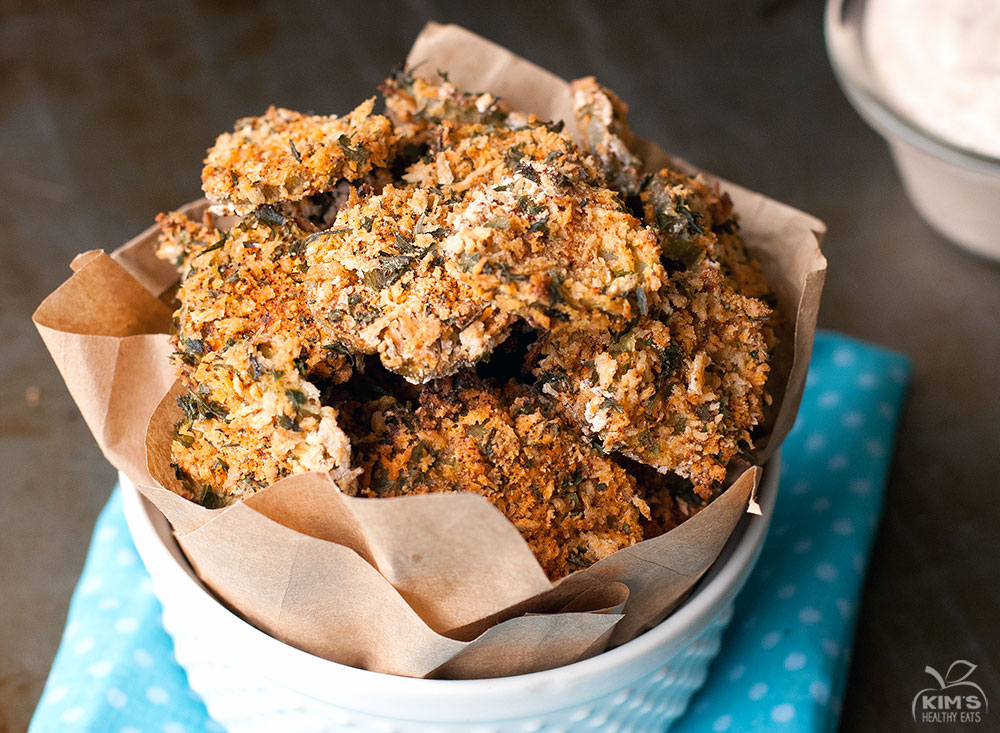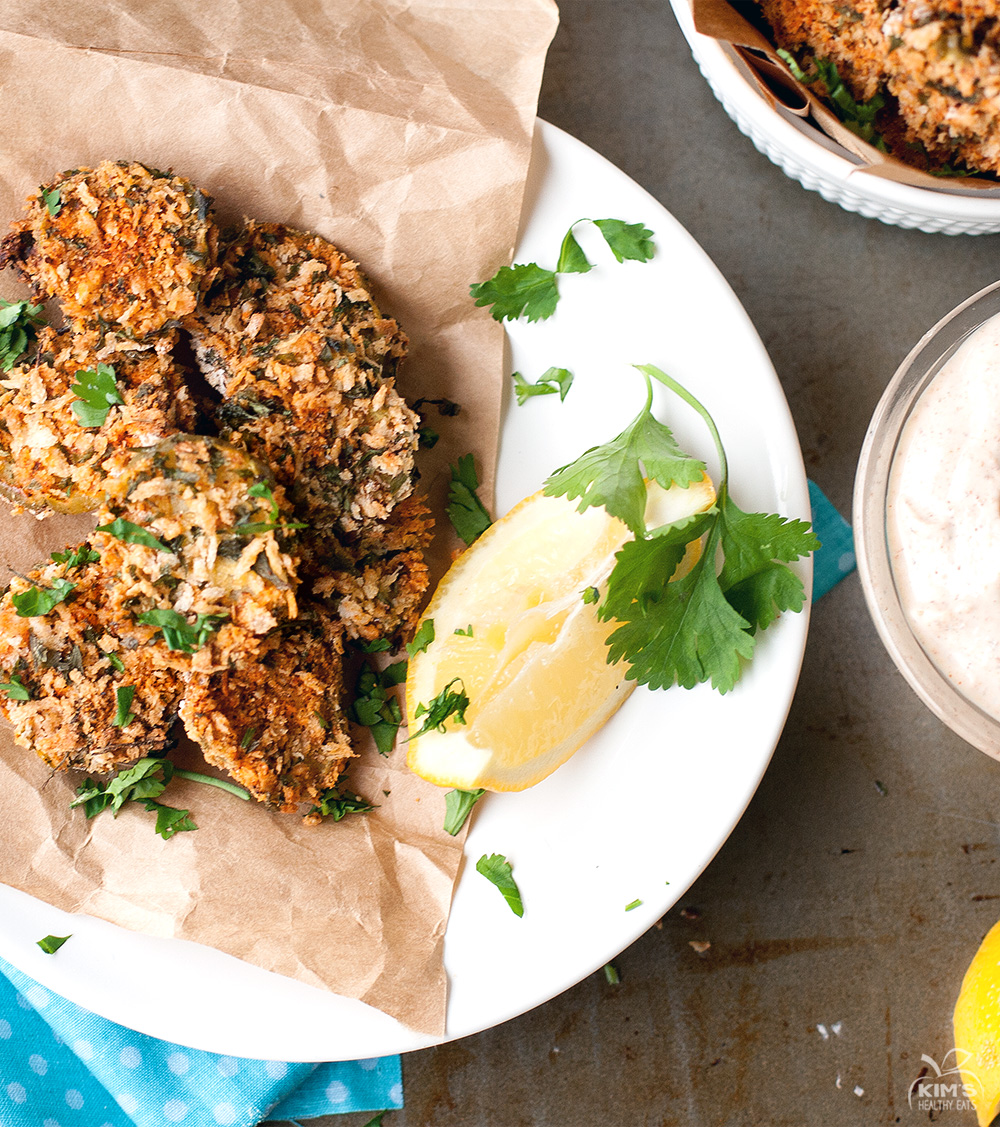 I paired these little delights with Simply Organic Southwest Ranch greek yogurt dip mix. The dip was really easy to make and tasted awesome! Simply Organic carries a wonderful line of spices and herbs!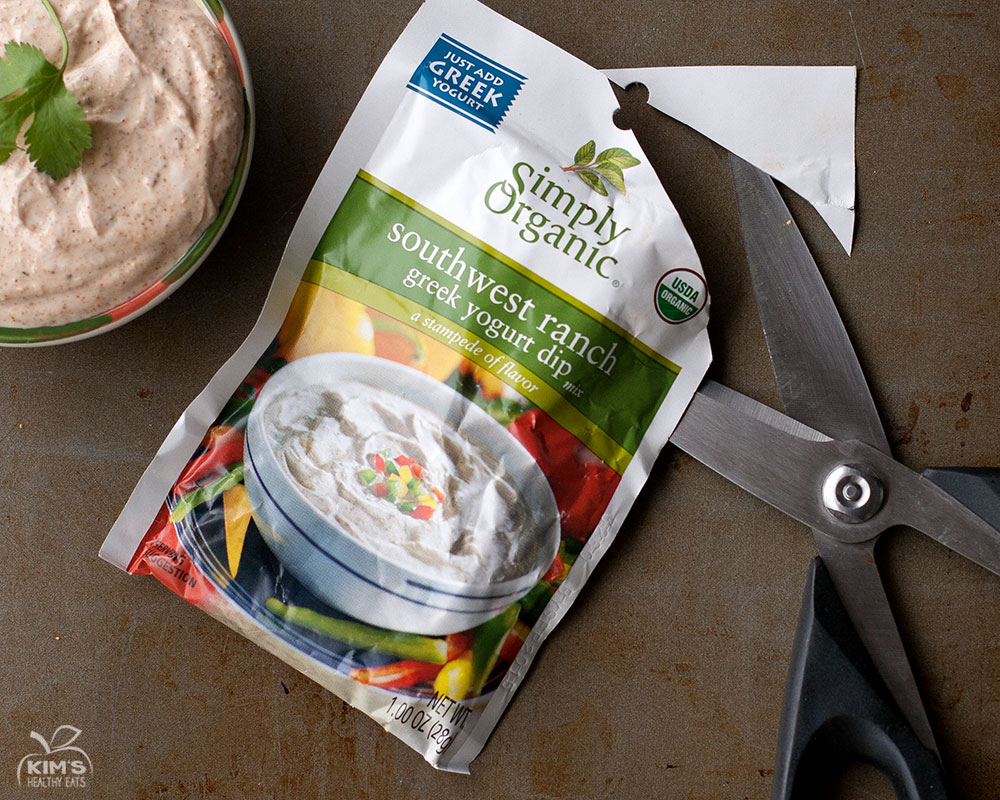 Recipe Adapted from Skinny Taste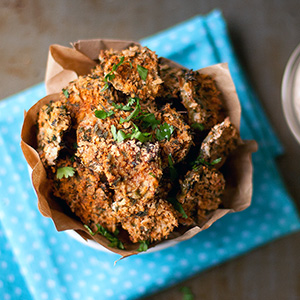 Oven "Fried" Pickles with Southwest Ranch Dip
2014-03-31 16:55:55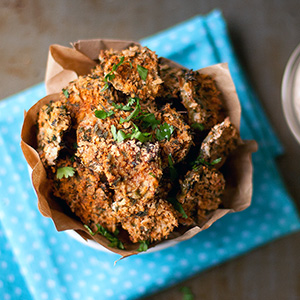 Nutrition Facts
Amount Per Serving
* Percent Daily Values are based on a 2,000 calorie diet. Your Daily Values may be higher or lower depending on your calorie needs.
Ingredients
For the Pickles
1 jar slice dill hamburger pickles
1/2 cup Panko
1/4 cup cornmeal
2 tablespoons flour
1/2 teaspoon chili powder
2 tablespoons fresh cilantro, chopped
2 large eggs
Cooking spray


For the Southwestern Dip
1 cup plain greek yogurt
1/2 packet Simply Organic Southwestern Seasoning (save the rest for another dip)
Instructions
Preheat oven to 450 degrees along with 2 baking sheets.
In a medium bowl combine the dip ingredients and refrigerate for about 30 minutes.
Meanwhile, place the pickles on paper towels to drain.
In a bowl add the panko, cornmeal, flour, chili powder, and fresh cilantro. In a small whisk the eggs together.
Remove baking sheets from oven and spray with cooking spray.
Form an assembly line and dip the pickles in the egg, then the bread crumb mixture and place on the hot baking sheet. Spray pickles with a little more oil. Bake for 8-10 minutes, turn and bake about another 5 minutes.
Remove from oven and serve with dip.
Adapted from Skinny Taste
Kim's Healthy Eats http://www.kimshealthyeats.com/