Chili is one of my favorite things to make during the cooler months. It is easy to make and it hits the spot on these chilly nights. I made this chili without beans and loaded it with veggies instead, then topped it with guacamole and fresh cilantro. You can easily add any toppings you like.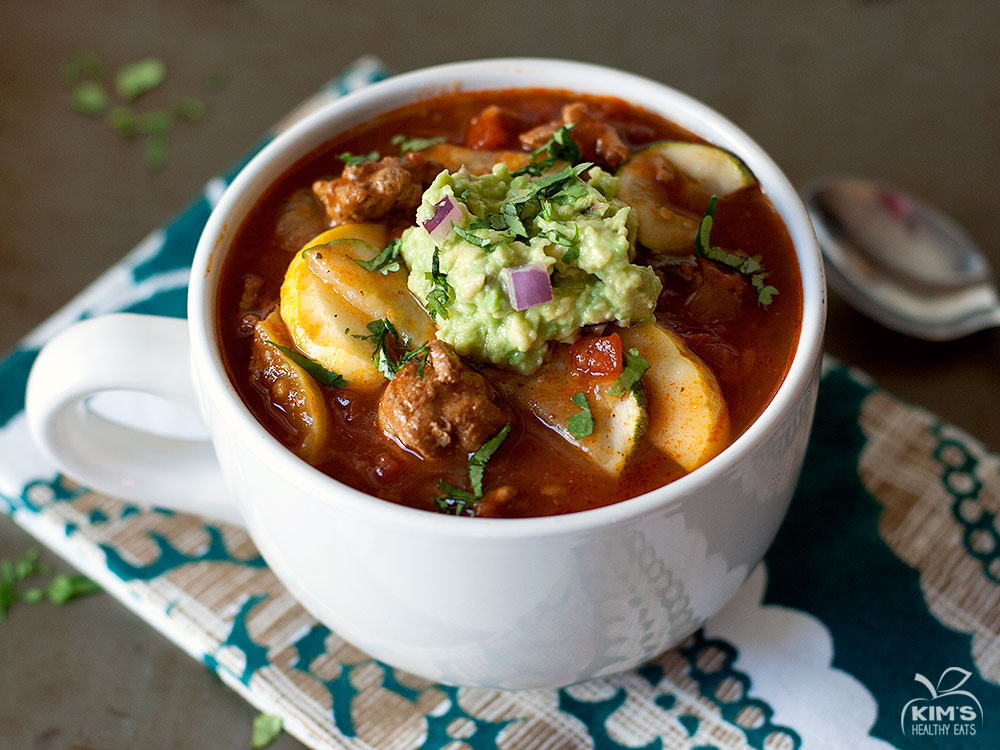 This is a perfect recipe for picky eaters or if you are not a bean eater.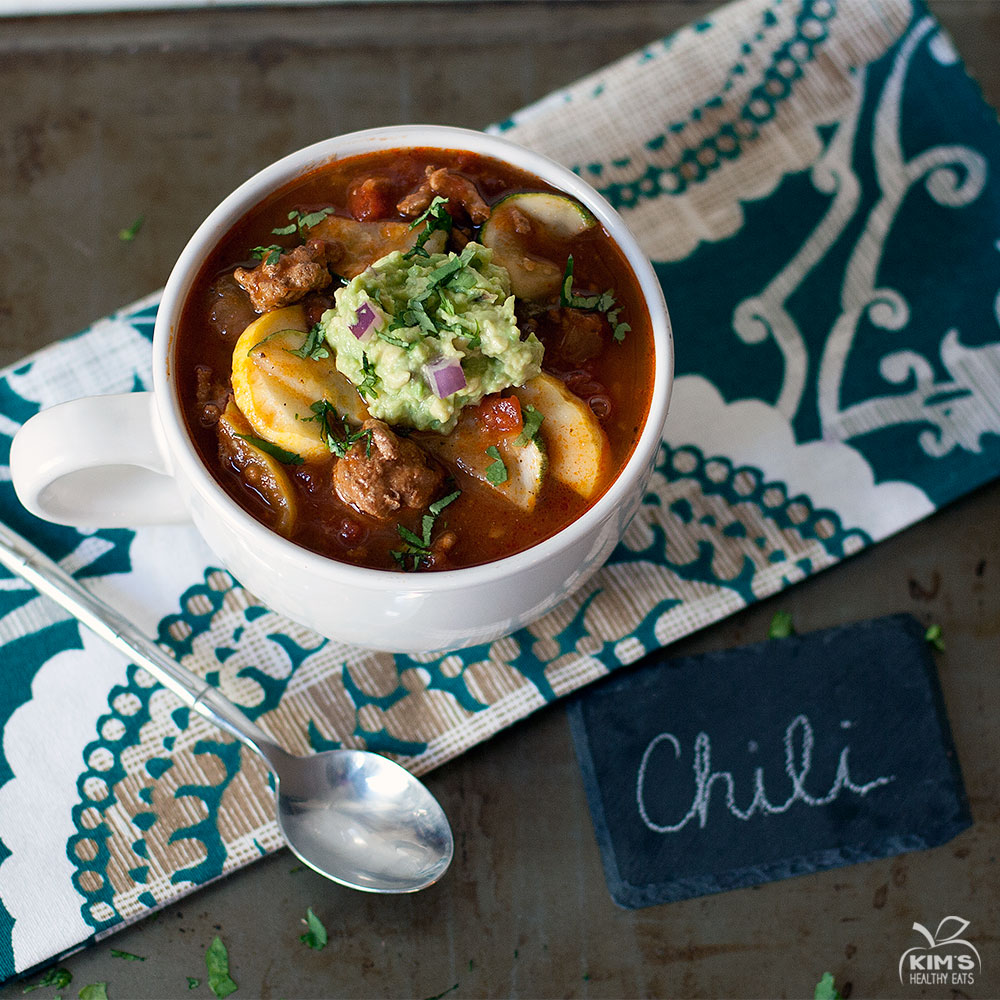 I prepared the chili in a crock pot, but this could easily be made on the stove top and simmered for 30 to 45 minutes.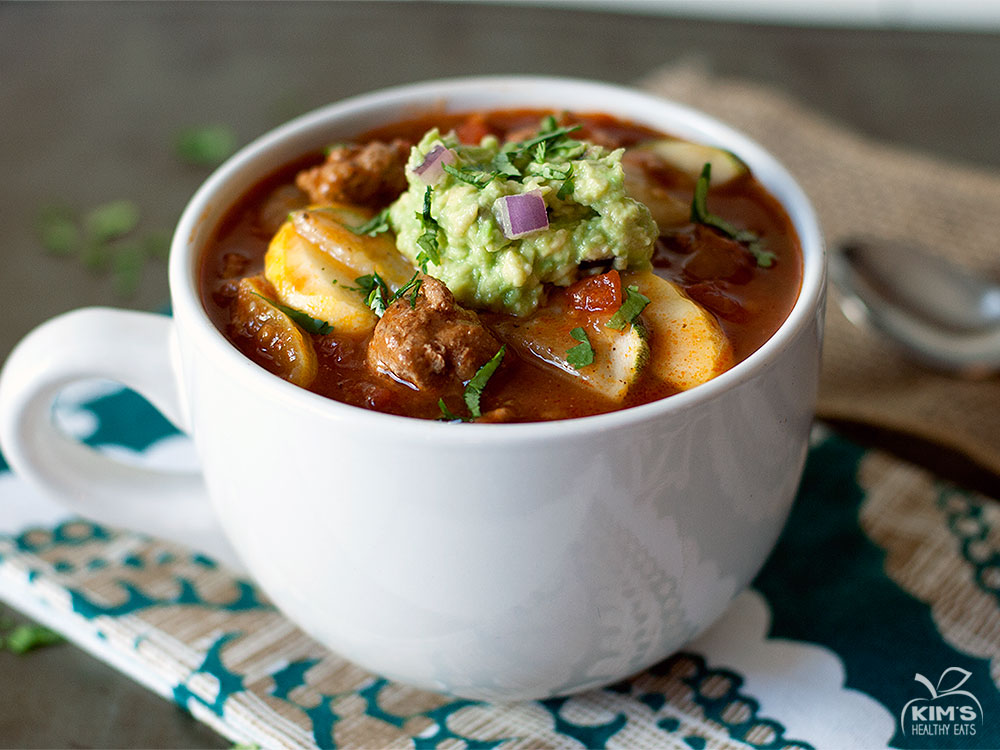 Ingredients
1 pound ground turkey
2 cans diced tomatoes
1 small onion, diced
2 garlic cloves
Salt and pepper
1 zucchini
1 yellow squash
1 cup tomato sauce
1 jalapeno, diced
1/2  teaspoon cumin
1 teaspoon chili powder
Dash of cinnamon
Directions
Heat a large skillet over medium high heat and add ground turkey. Cook until no longer pink.
Add cooked turkey and the rest of the ingredients to crock pot and cook on high for about 4 hours or low for 6 to 8 hours.
Enjoy!