I just returned from a much needed ladies getaway. We were visiting and staying with a friend who recently moved to Delray Beach, Florida. What a great town! Lots of shops, restaurants, beautiful beaches, and of course great company!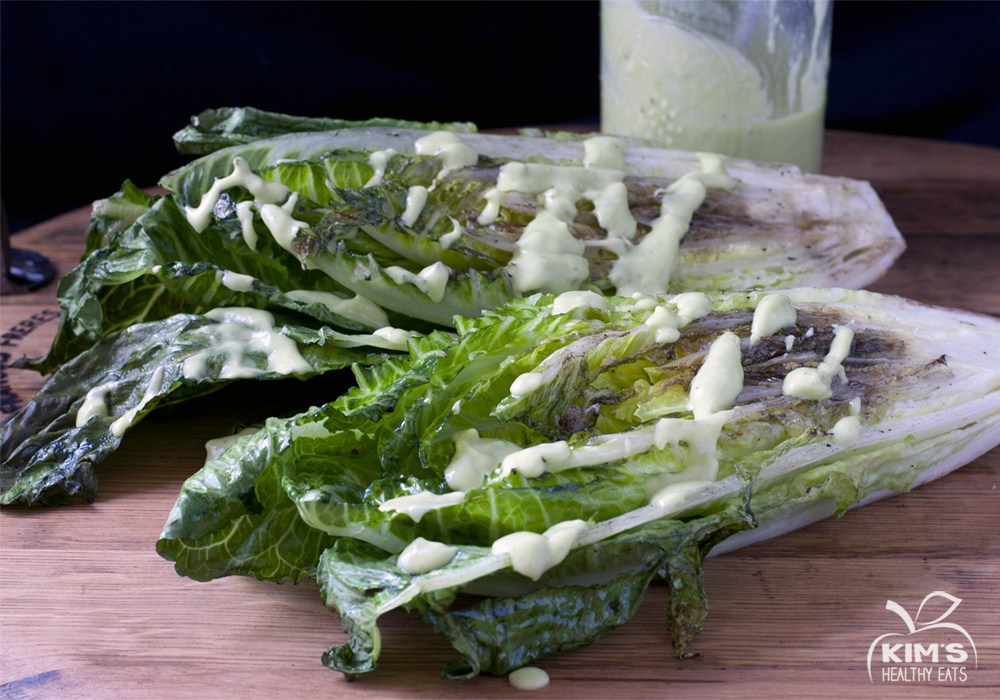 To show our appreciation for hosting we decided to cook dinner for them. Grilling was the easiest option with little clean up.
We went with grilled shrimp, salmon, chicken, corn on the cob, potato salad, and grilled romaine with an avocado, lime dressing. This recipe for the grilled romaine and avocado lime dressing is amazing!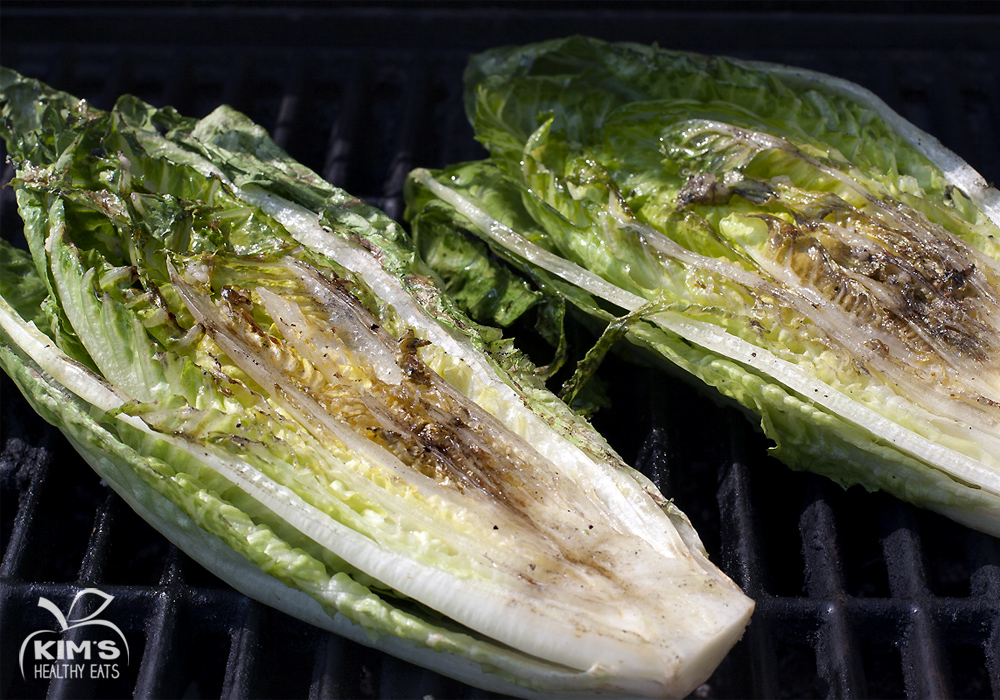 The dressing is to die for!  It would taste great on just about anything.  I know because I dipped everything from my plate into it! If you have never grilled lettuce you have to start. It is so delicious!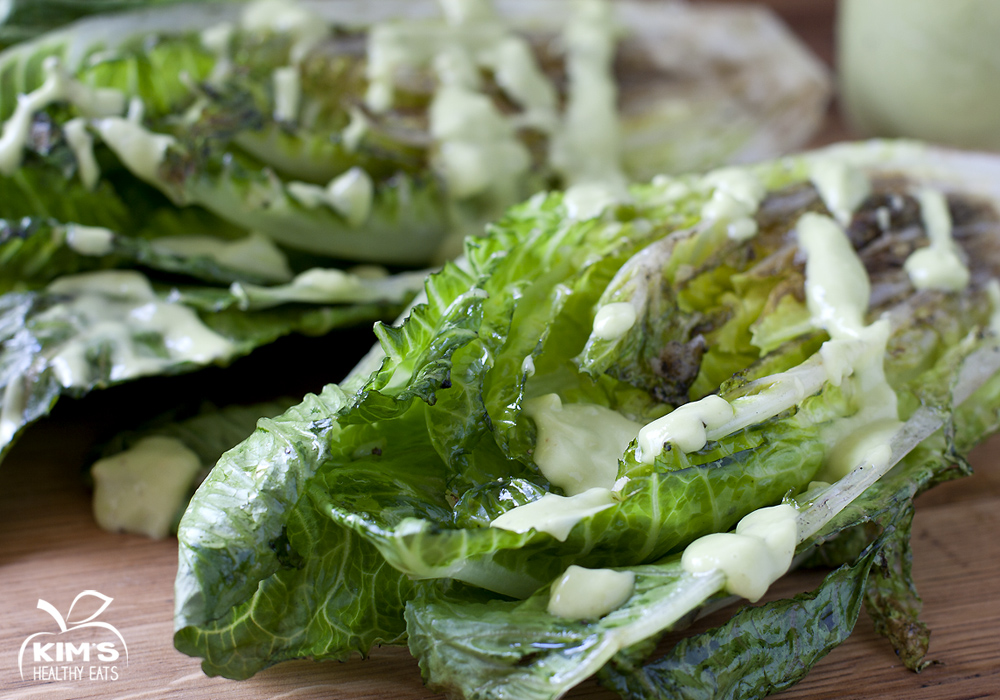 Serves 4  (Recipe from Thug Kitchen)
Lettuce Ingredients
2 romaine hearts, washed and cut in half

1 clove fresh garlic, minced

2 tablespoon olive oil

Salt and pepper to taste

Avocado Lime Dressing
1 ripe avocado, pitted  

1/3 cup fresh lime juice

2 tablespoons rice or white vinegar

1 tablespoon olive oil

1 clove garlic, minced

1/2 teaspoon honey or agave

1/4 teaspoon cumin

1/4 to 1/2 cup water

Directions
Place all ingredients in a food processor or blender and mix until creamy. If it is still too thick add more water until it is a dressing consistency.  Refrigerate until ready to use.
Directions for grilling the lettuce
Pre heat grill to medium low.
Mix the olive oil, garlic, and salt and pepper in a small bowl. Brush mixture over the cut side of the lettuce.
Place lettuce face down on the grill and cook for about 1 minute or until grill marks start to show. Flip and do the same for the other side.
Place grilled lettuce on a large serving dish and drizzle dressing over top.
If you don't use all of the dressing, throw it in a container and put it in the fridge for something else.
Enjoy!