Here's a quick delicious dip to serve at your next get together! I threw this dip together for a quick snack while on vacation at the beach.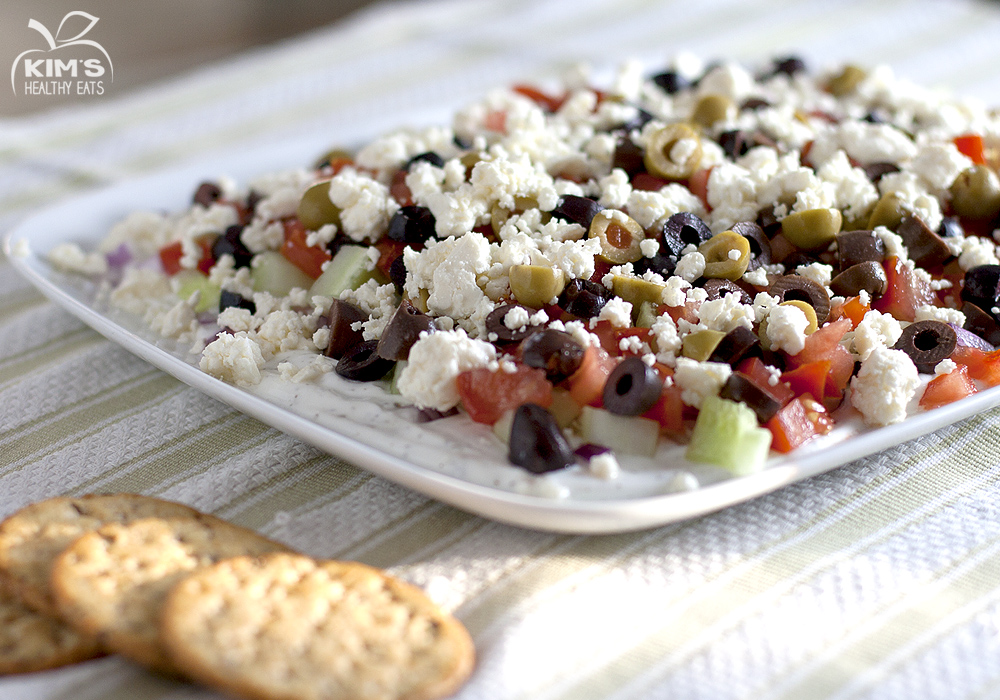 That's right we are officially on vacation this week…Wahoo! I am so excited to have a week filled with family, friends, food, and relaxing.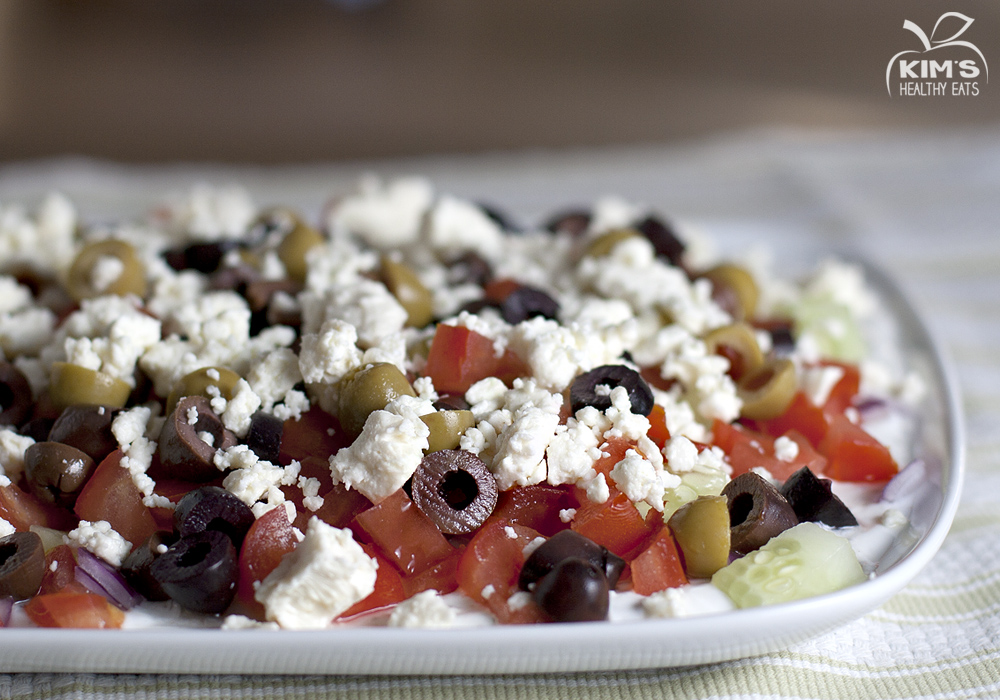 I love the combo of veggies and olives in the dip…Or you can easily swap up the veggies to make a taco style dip.  And by using Greek yogurt and hummus you cut out the unnecessary calories in a regular Greek or taco dip.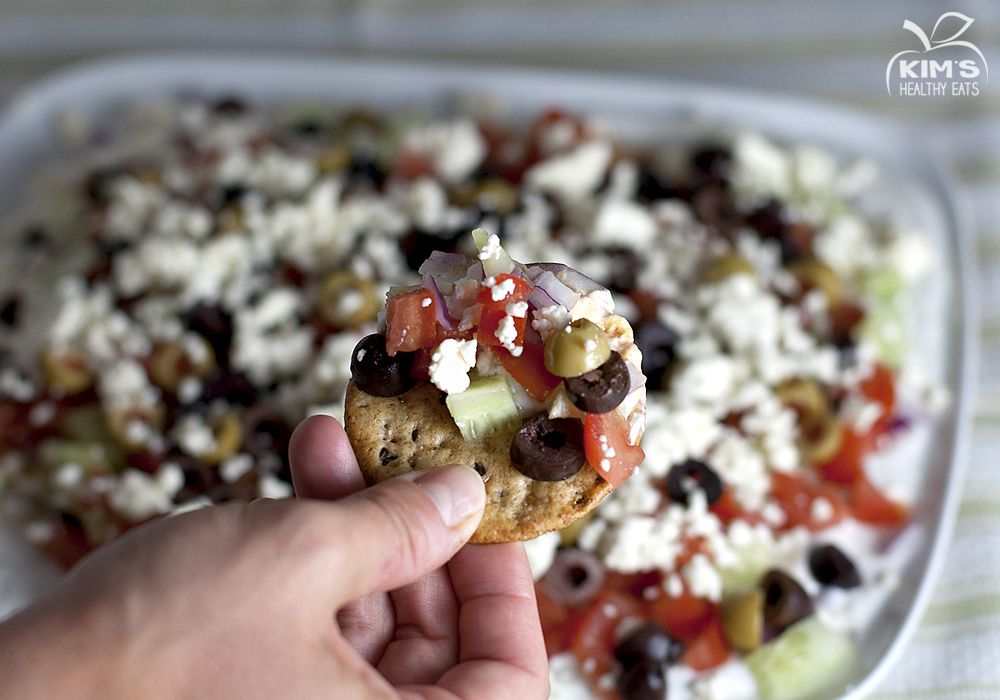 Recipe adapted from Iowa Girl Eats | Serves 6 to 8
Ingredients
12 ounces plain Greek yogurt

8 ounces hummus (I used sun dried tomato, but any of your favorite flavors would work)

1 tablespoon Italian or Greek Seasoning

Toppings
Red onion, chopped

Cucumber, chopped

Tomato, diced

Kalamata olives, sliced

Green olives, sliced

Feta cheese

Directions
In a bowl mix Greek yogurt and Italian or Greek Seasoning. Spread mixture onto a small platter. Spread hummus evenly overtop of yogurt.  

Top with chopped veggies and cheese.  

Serve with crackers, pita chips, carrots, cucumbers, or any of your favorite dippers.
Enjoy!