As many of you know Sunday is my prep day for the week day.  I try to cook a few meals for the crazy week.  Welp, this Sunday was a wash in the kitchen.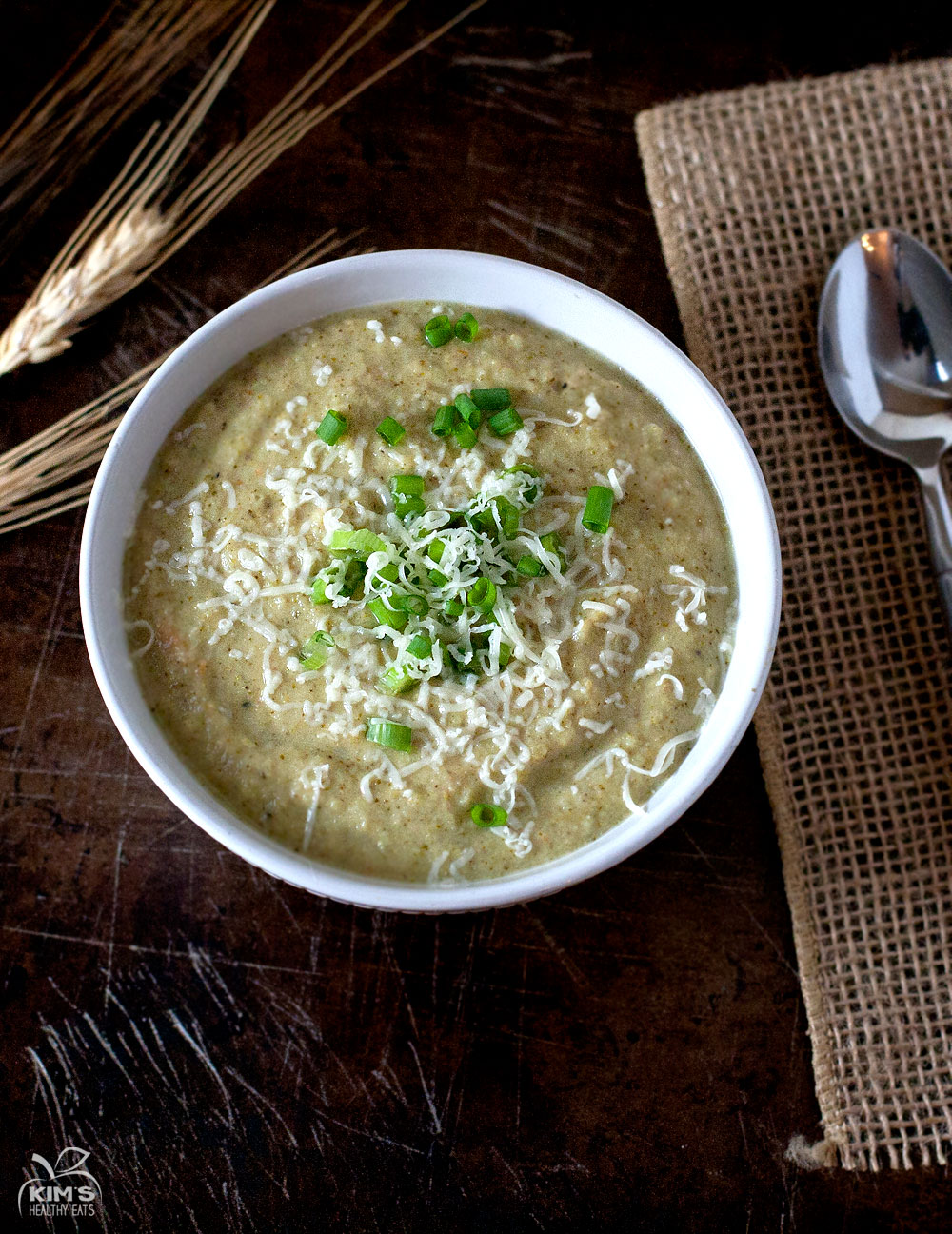 Instead I took my daughter to a local amusement park.  I'm so glad I did we had a blast! We needed a day just to have some fun!  I threw this soup together in minutes and when we came home it was ready to go for dinner.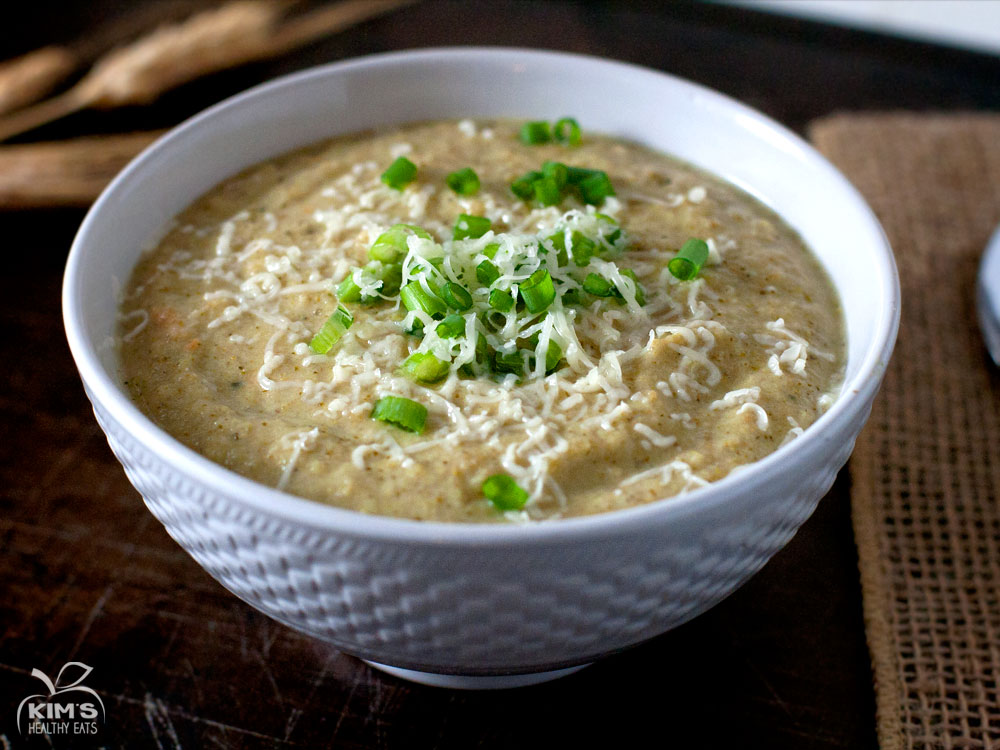 Serve it up with a piece of crusty bread or a salad and you have the perfect fall dinner.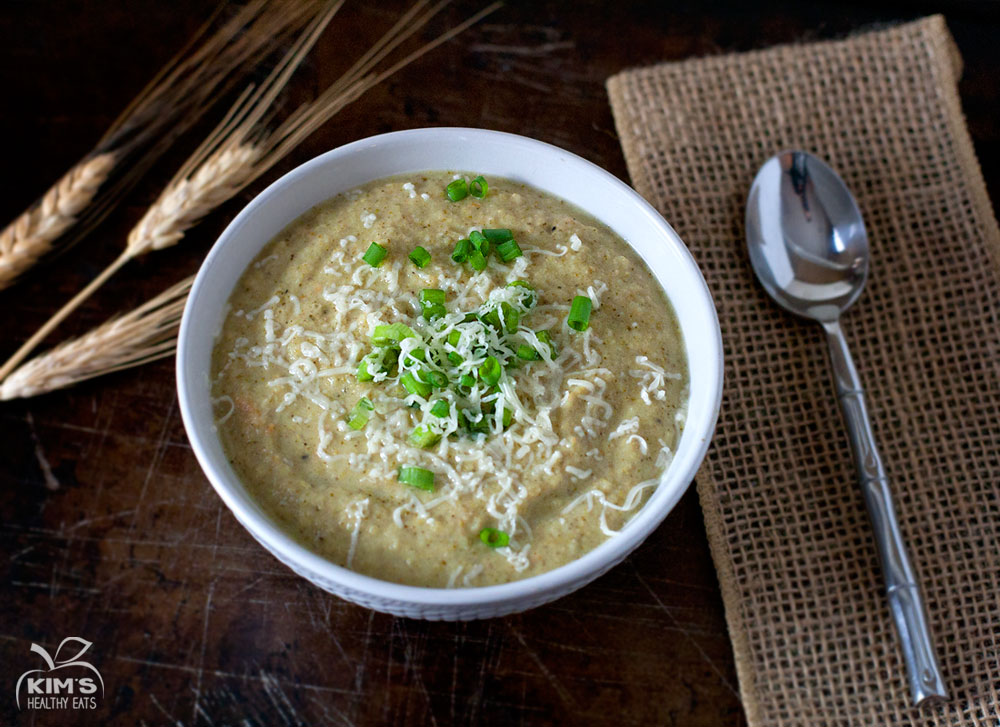 Ingredients
1 small head of cauliflower, chopped
1 small head of broccoli, chopped
3/4 cup carrots, shredded
1 small onion, diced
4 cups chicken or veggie broth
1 cup milk, I used almond
Salt and pepper
1/4 cup sour cream
1/2 cup cheddar cheese, shredded
Diced green onion for topping (optional)
Directions
In a large crock pot add cauliflower, broccoli, carrots, onion, broth, milk, salt and pepper. Heat on high for 4-6 hours or low for around 8.
Puree soup in a food processor or blender in batches until smooth. Or an immersion blender can be used. Return soup to crock pot and add sour cream and cheese and stir until cheese is melted. Top with green onion.
Enjoy!