I know it's not asparagus season, but the market had it on sale so I stocked up. I usually prefer to roast my asparagus, but I wanted to try something new. Since it's soup season I figured asparagus soup would be perfect.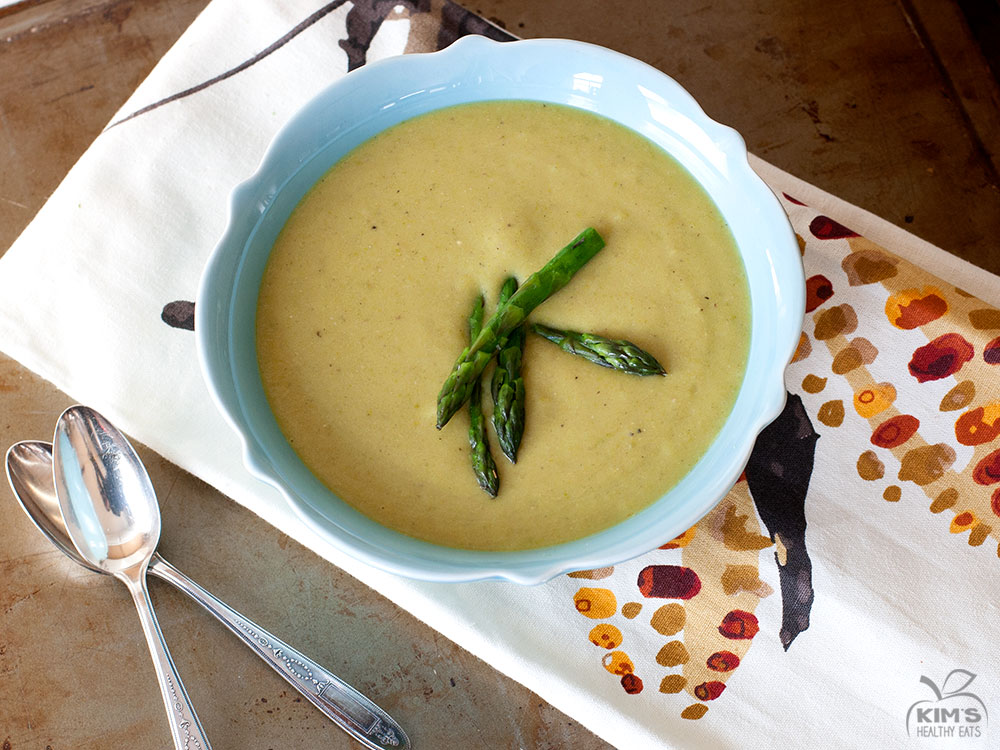 Boy, was I right…This soup is deeeelish! It's light and creamy and I just loved the combination of the lemon and mustard.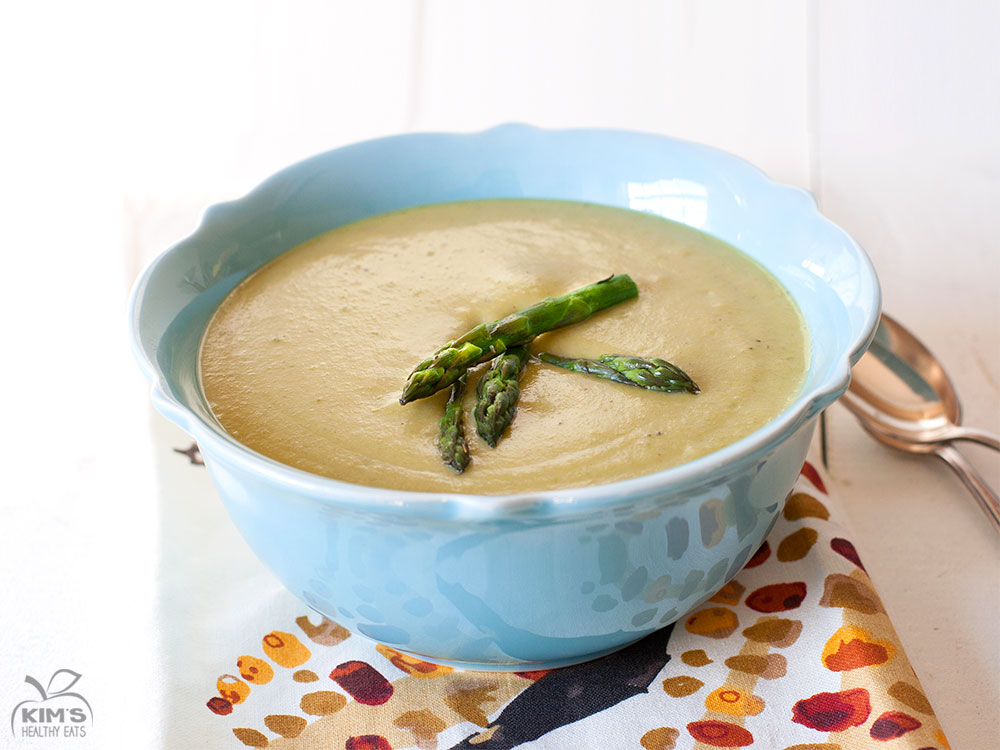 This recipe only makes about 4 servings so you may want to double it.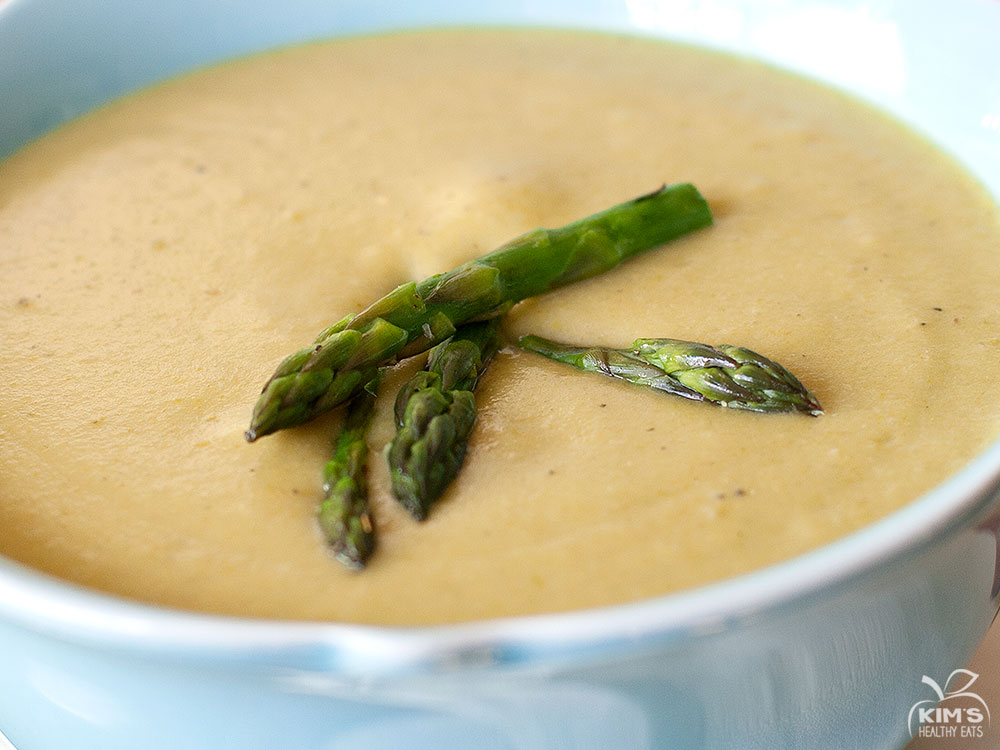 Ingredients
1 1/2 pounds asparagus, woody ends removed and chopped into 2 inch pieces
1small onion, diced
1 potato, peeled and diced
2 cloves garlic, pressed
2 cups chicken stock
1/2 teaspoon dried thyme
Salt and pepper to taste
1 cup milk, I used almond/coconut blend
1 teaspoon dijon mustard
1/2 lemon, juiced
Directions
In a large pot heat 1 tablespoon olive oil, add onion and sauté for a few minutes. Add garlic, asparagus, and potato and sauté for a few more minutes.
Add chicken stock, thyme, salt, and pepper and simmer for about 10-15 minutes or until veggies are tender.
Puree soup with an immersion blender, food processor, or blender. Put soup back into pot and add milk, mustard, and lemon and stir.
Enjoy!