We are starting to hit the 100 degree temperature here in Dallas. So I probably won't be doing much grilling, but I will be making cool treats like these Chocolate Watermelon Popsicles!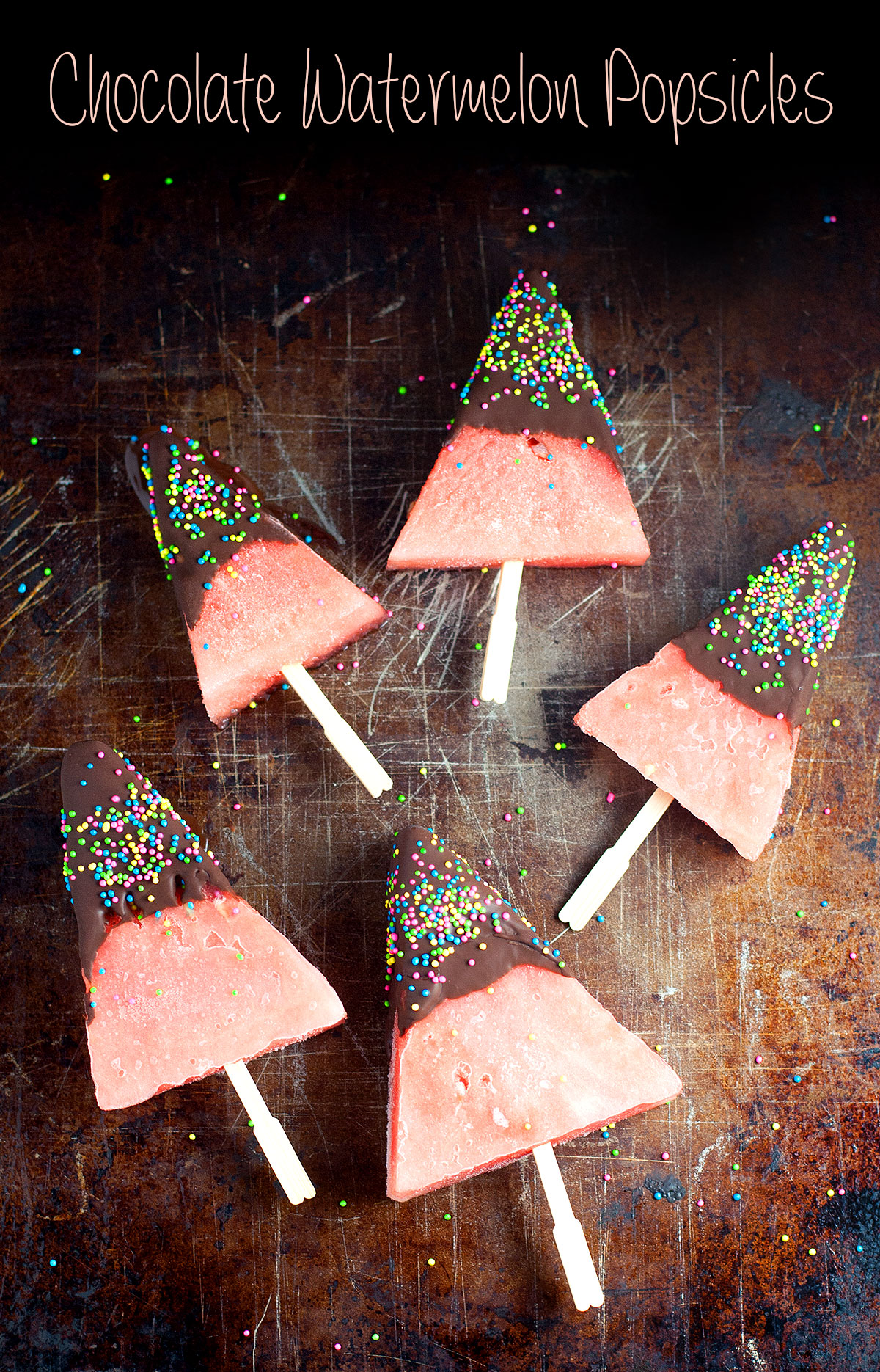 These are such a fun summer treat. You can make a bunch of these ahead of time and store in the freezer in an airtight container. I think these make a cute idea to bring to a picnic or make a bunch for your family to snack on.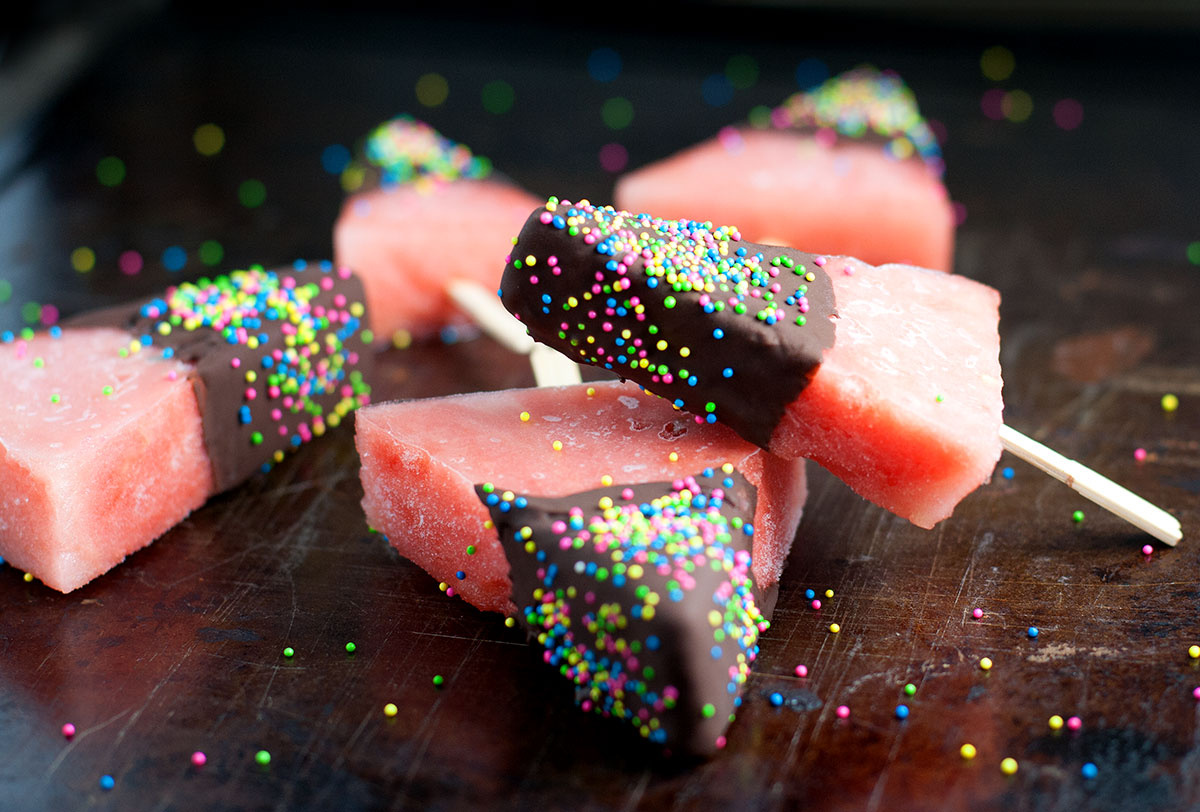 They are easy to make and require very little work. I topped mine with sprinkles, but you could totally leave them out.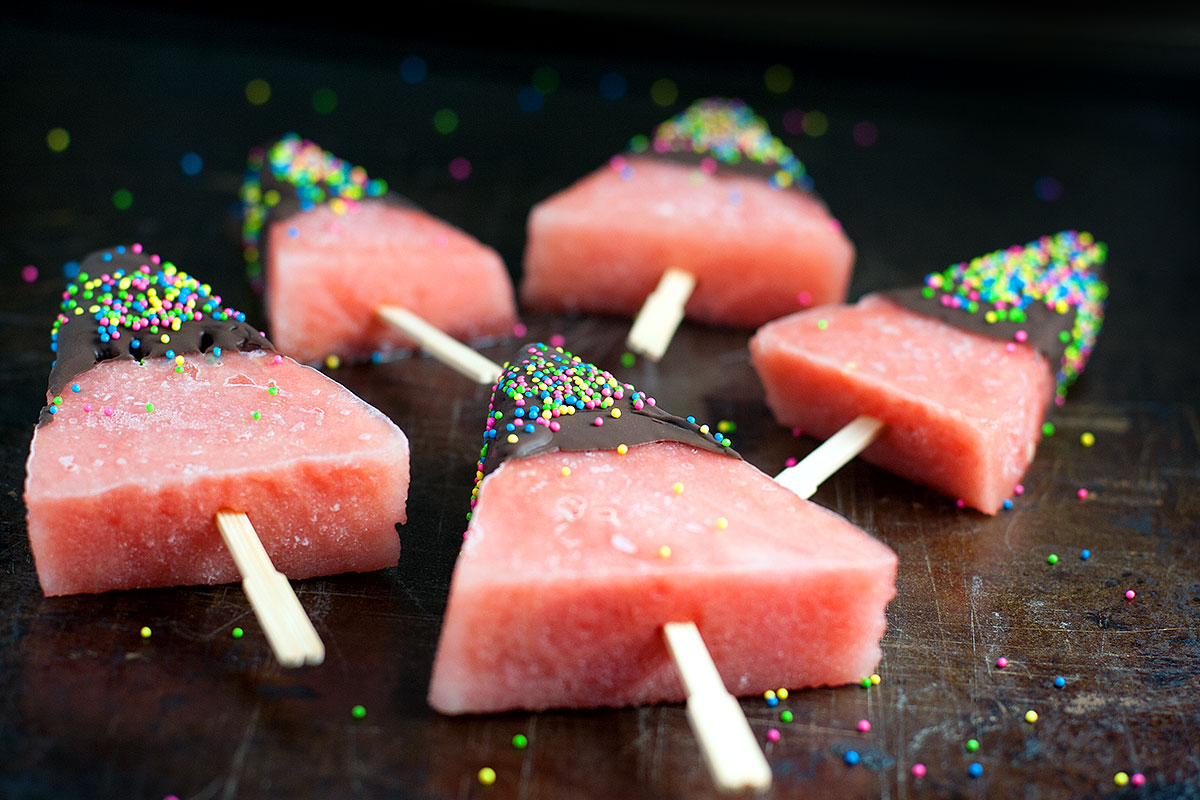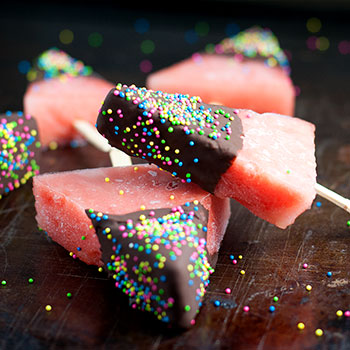 Chocolate Watermelon Popsicles
2015-07-15 16:41:36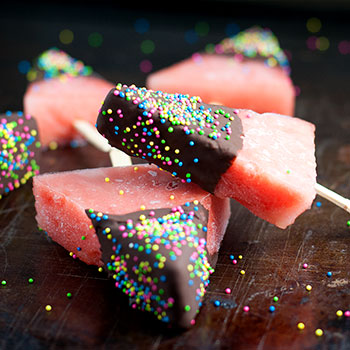 Serves 12
Nutrition Facts
Amount Per Serving
* Percent Daily Values are based on a 2,000 calorie diet. Your Daily Values may be higher or lower depending on your calorie needs.
Ingredients
1/2 ripe, juicy watermelon
1 bag chocolate chips, white, milk, or dark
2 teaspoons coconut oil
Popsicle sticks
Sprinkles (optional)
Instructions
Cut watermelon into triangle slices, about 1/2 inch thick. Pierce with Popsicle sticks. Place on baking sheet and freeze until firm or overnight.
In a small saucepan melt chocolate and coconut oil over medium low heat. Stirring constantly so the chocolate doesn't burn.
Line a baking sheet with wax paper. Dip frozen watermelon into the chocolate and add sprinkles if using.
Serve immediately or place back in the freezer in an air tight container.
Adapted from Family Fresh Cooking
Kim's Healthy Eats http://www.kimshealthyeats.com/
Enjoy!