My family and I are spending our last 2 weeks in PA before making our big move to Dallas, TX. These last few weeks here have been freeeeezing and snowy. This kind of weather makes me crave warm hearty soup!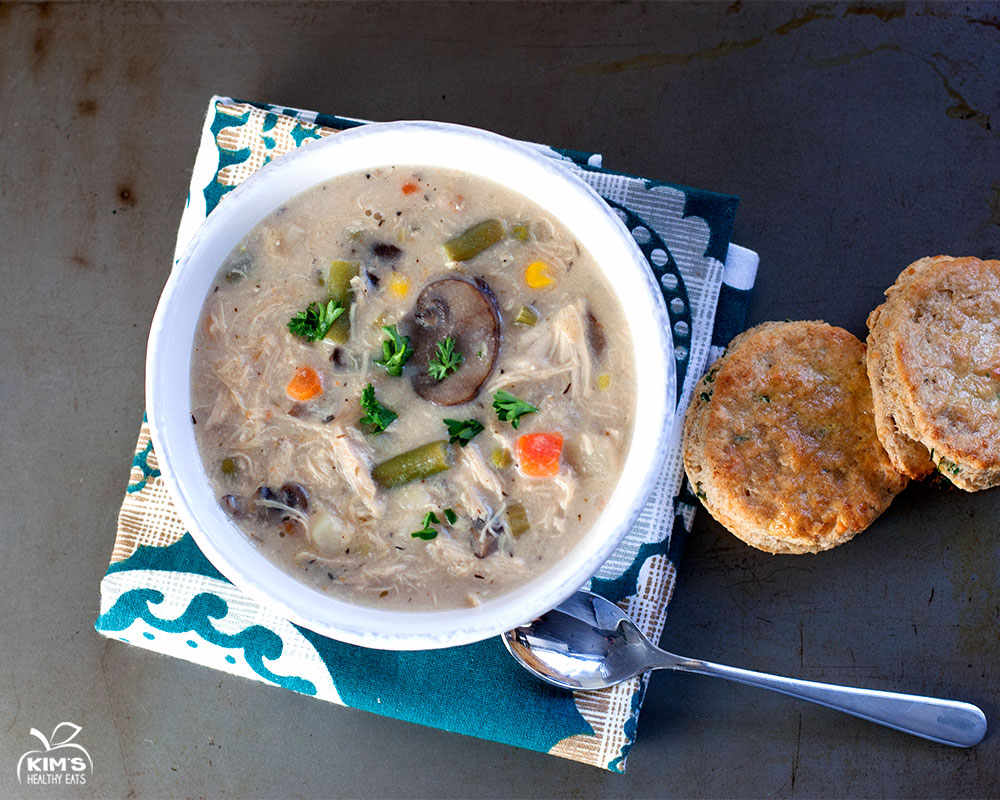 Chicken Pot Pie Soup is loaded with veggies! I prefer fresh veggies, but you could easily substitute with frozen. I picked up a cooked rotisserie chicken at the market, making this soup super easy to prepare.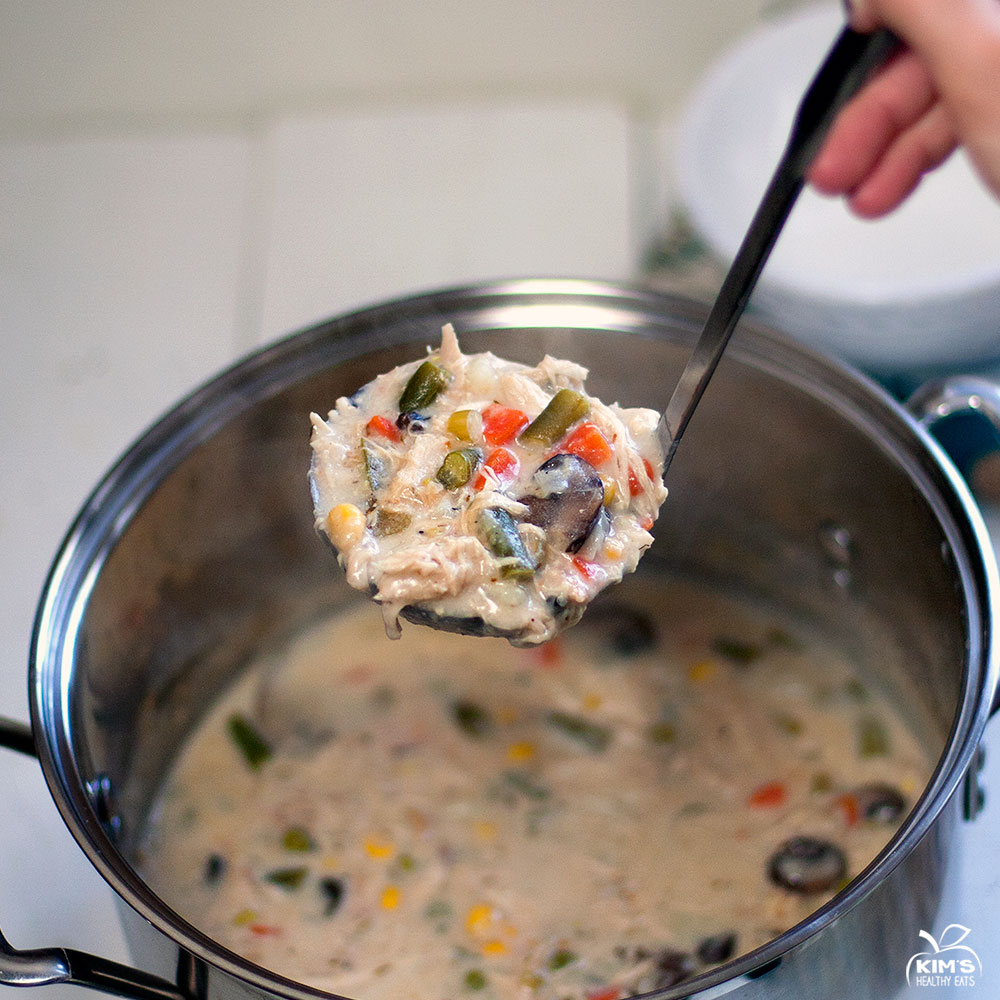 This recipe makes quite a bit so you will have plenty of leftovers for lunches!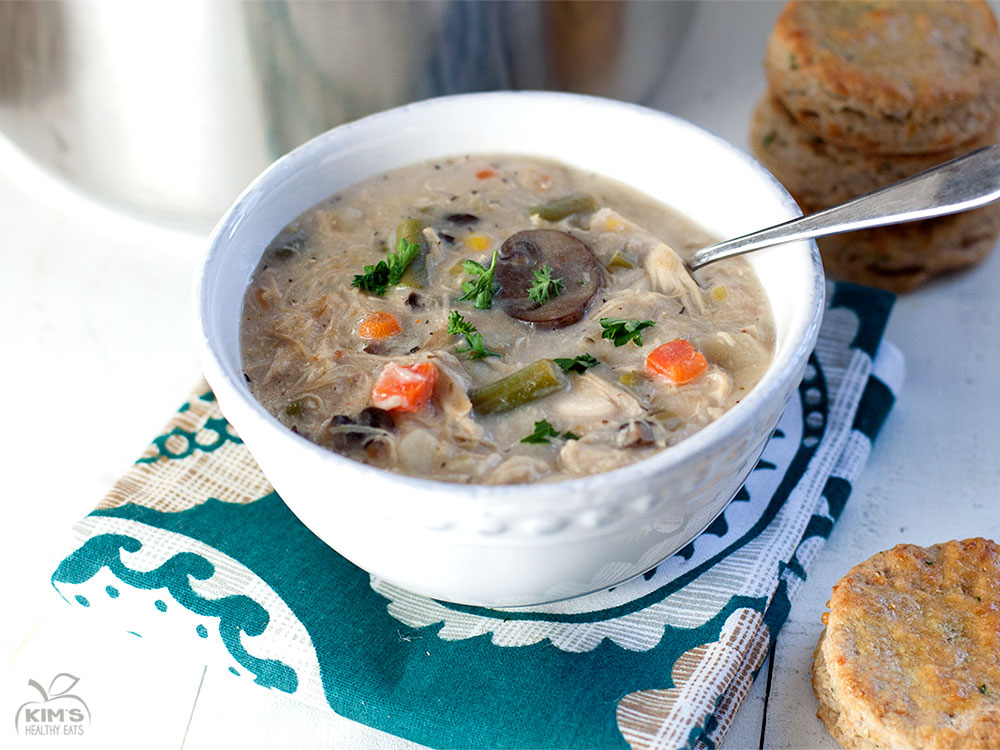 Slightly adapted from Gina at Skinnytaste
Ingredients
2 tablespoons cornstarch
1/2 cup water
4 cups milk of choice
1 1/2 cups chicken stock
2 celery stalks, chopped
1 small onion, chopped
8 ounces baby portabella mushrooms, sliced
1 carrot, peeled and chopped
1/4 cup peas, fresh or frozen
1/4 cup corn
1/4 cup fresh or frozen green beans, sliced into bite sized pieces
2 potatoes, peeled and cubed into small pieces
Fresh ground pepper
1 teaspoon dried thyme
1/2 teaspoon poultry seasoning
1 cooked rotisserie chicken, pull the chicken from the bone
Directions
Whisk cornstarch and cold water in a medium bowl and set aside.
Add milk and chicken stock to a large pot and slowly bring to a boil. Add the rest of the ingredients, except for the chicken, and simmer on low for about 20 minutes or until veggies are soft.
Add chicken and slowly whisk in cornstarch and water mixture. Cook for another 2-3 minutes until soup is thick.
Serve with biscuits or without!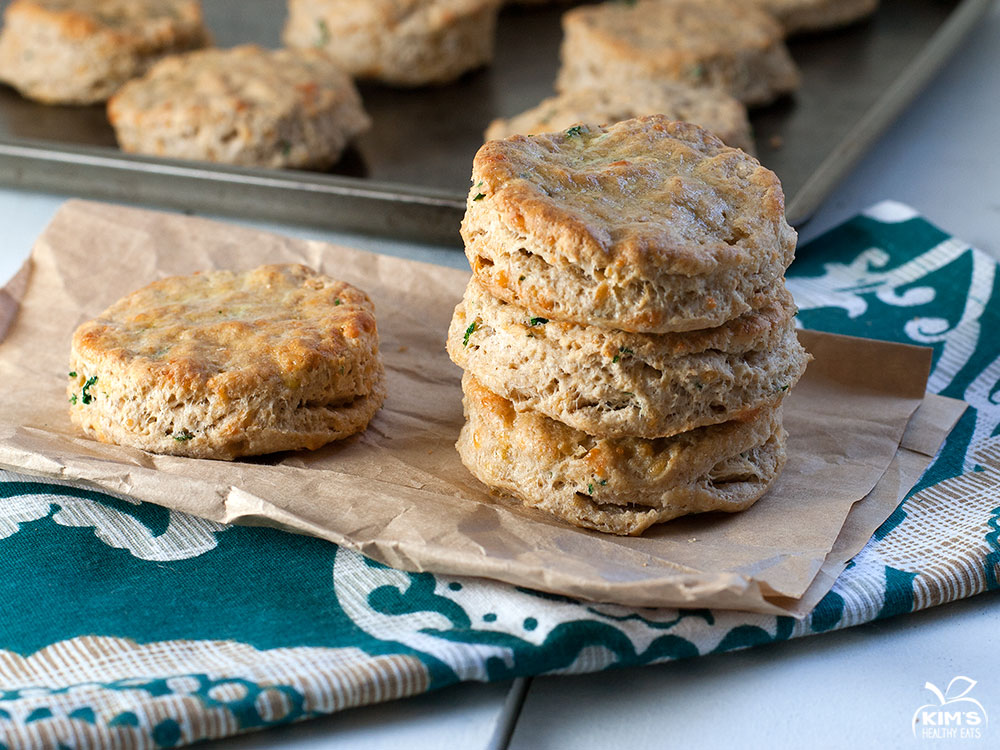 Enjoy!