This was our dinner tonight and oh boy it was gooood! I saw the recipe a while back on Kevin's site and had to try it. And now since it's summer, zucchini's at it's best.
Since we already ate our own garden's stock, I stopped at the local farmer's stand on the way home a picked up a bunch. With zucchini, peppers and onions in season right now this meal is not only healthy, but affordable.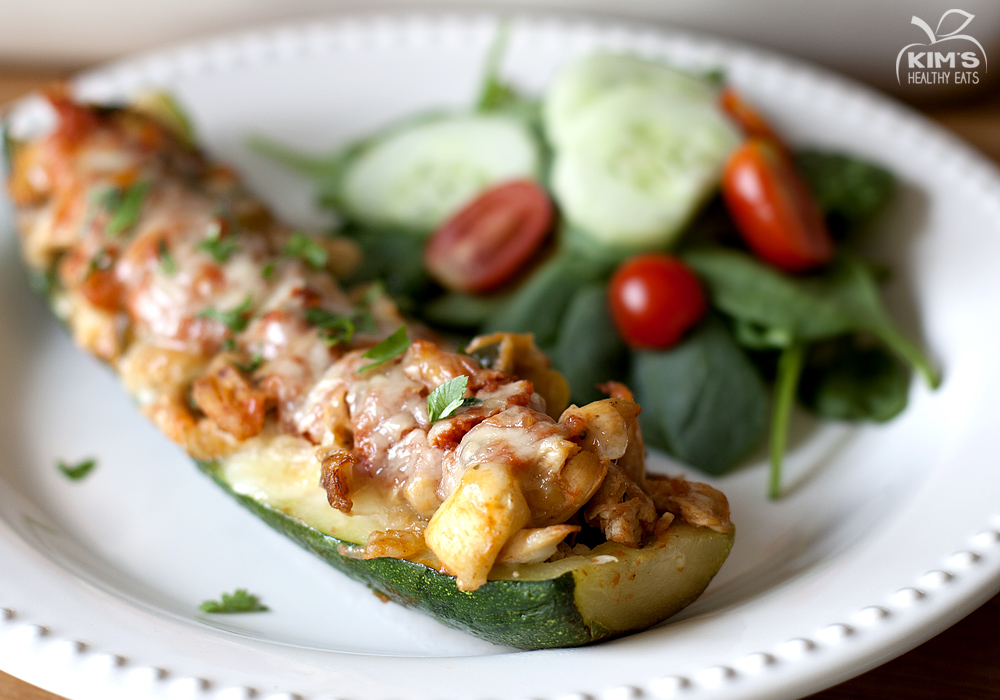 These little boats are full of veggies making this a great low carb recipe. It could also easily be made vegetarian by skipping the chicken and adding a can of black beans.
I made this with my recipe for homemade enchilada sauce, but you could easily substitute for the jarred stuff if you are short on time.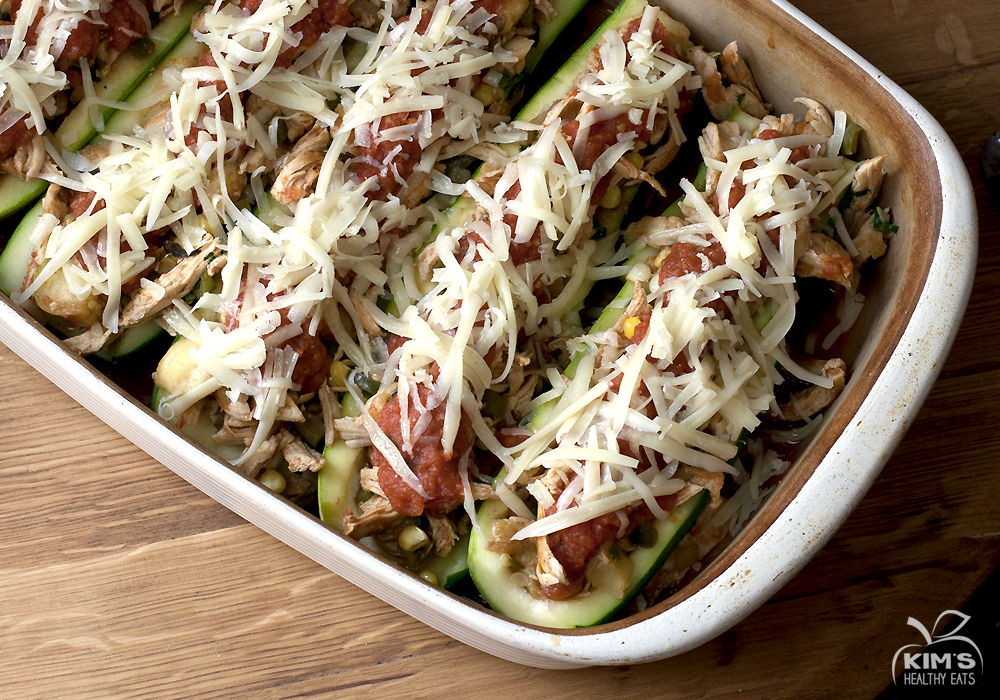 We actually had some leftover so we will be having this yumminess for lunch the next couple of days.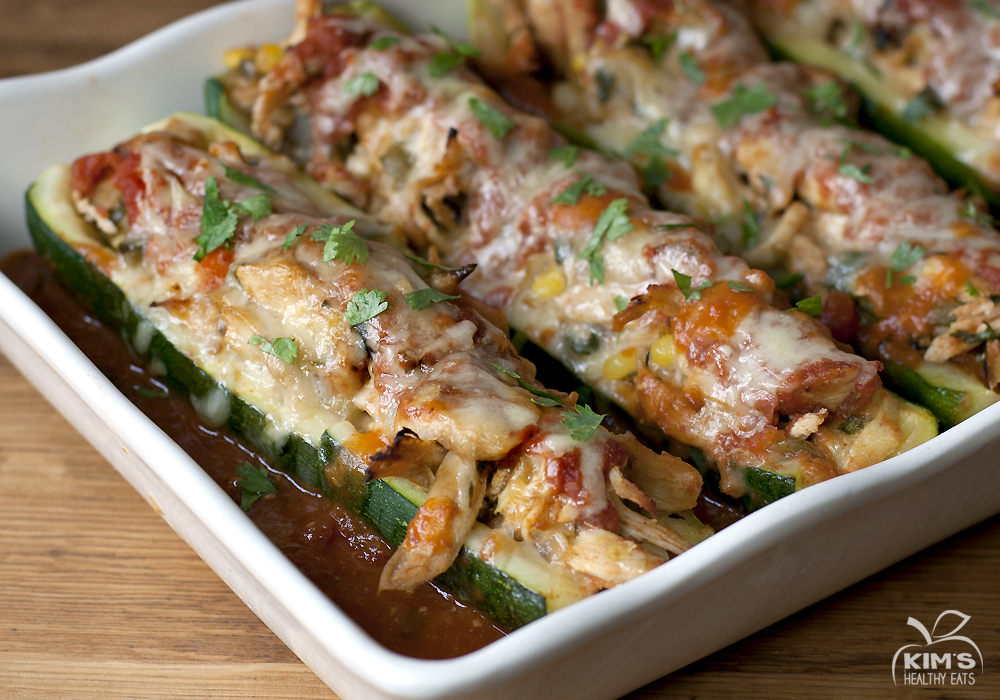 Adapted from Kevin at Closet Cooking
Zucchini Boat Ingredients
4 medium zucchinis, cut in half lengthwise

1 tablespoon oil

1 small onion, diced

1 green pepper, diced

2 cloves garlic, minced

1 teaspoon cumin

1 tablespoon chipotle chili powder or regular chili powder

1 cup cooked and shredded chicken

1/2 cup corn

1 teaspoon oregano

1 1/2 cups enchilada sauce (see below)

1 handful cilantro, chopped

1/2 cup cheddar cheese, shredded


Enchilada Sauce Ingredients
2 tablespoons oil or butter

2 tablespoons flour

5 teaspoons red chili powder

1 1/2 teaspoons cumin

1 garlic clove, minced

1 6 ounce can of tomato paste

2 1/4 cups water

salt and pepper to taste
Zucchini Boat Directions
Preheat oven to 350 degrees.

Heat the oil in a pan over medium heat.

Bring a large pot of water to a boil, and add zucchini halves and boil for 1 minute. Remove and let cool. Once cooled hollow out the zucchini halves with a small spoon reserving the flesh.

Heat oil in a large pan over medium heat.

Add onion and peppers and sauté for 5-7 minutes.

Add garlic, cumin, and chili powder and sauté for 1 minute.

Add reserved zucchini flesh, chicken, corn, oregano, 1/2 cup of enchilada sauce and cilantro. Cook for a few minutes until heated through and remove from heat.

Spread 1/4 cup of enchilada sauce over the bottom of a large baking dish. Place zucchini in the dish and stuff them with the chicken filling and top with the remaining enchilada sauce and cheese.

Bake in oven for about 30-40 minutes or until zucchini is tender.


Enchilada Sauce Directions
Heat oil or butter in a sauce pan.

Add flour to pan to make roux.

Add spices and tomato paste. Stir until well blended into roux.

Add water gradually, stirring constantly.

Heat until boiling.

Continue simmering and stirring until desired thickened. About 4 minutes.
This sauce can be made ahead of time and stored in an airtight container in the fridge.
Enjoy!