Broccoli is in season at the local produce stands and I can't get enough of it. It tastes perfect in this frittata!  Frittatas are one of my favorite things to make.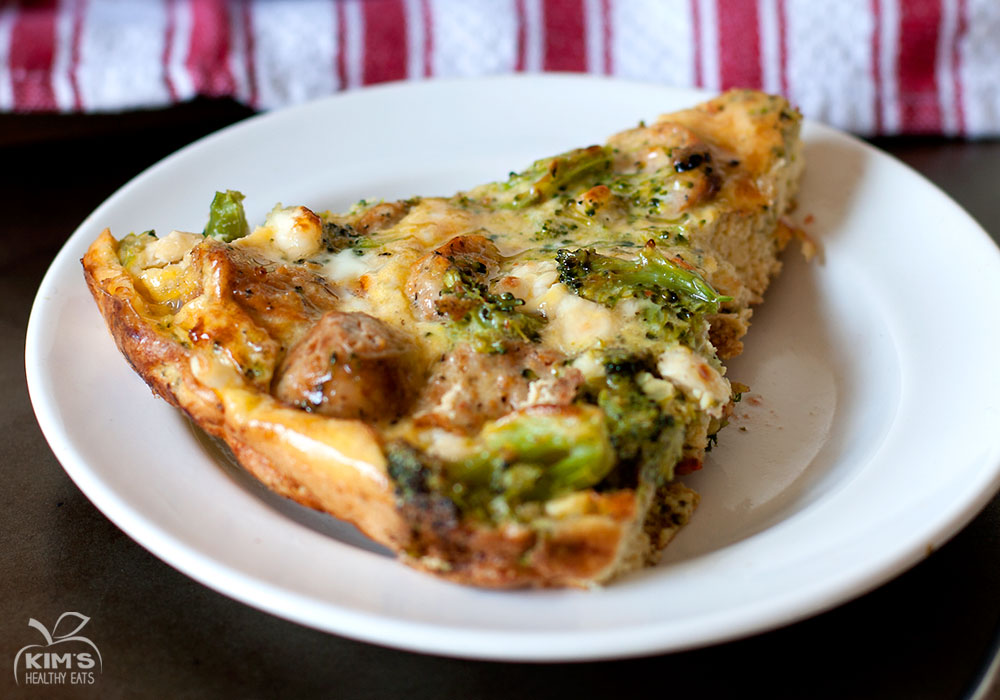 I love to use my cast iron skillet.  It goes from stove top right into the oven, and they are very affordable! Definitely one of my kitchen must haves!  🙂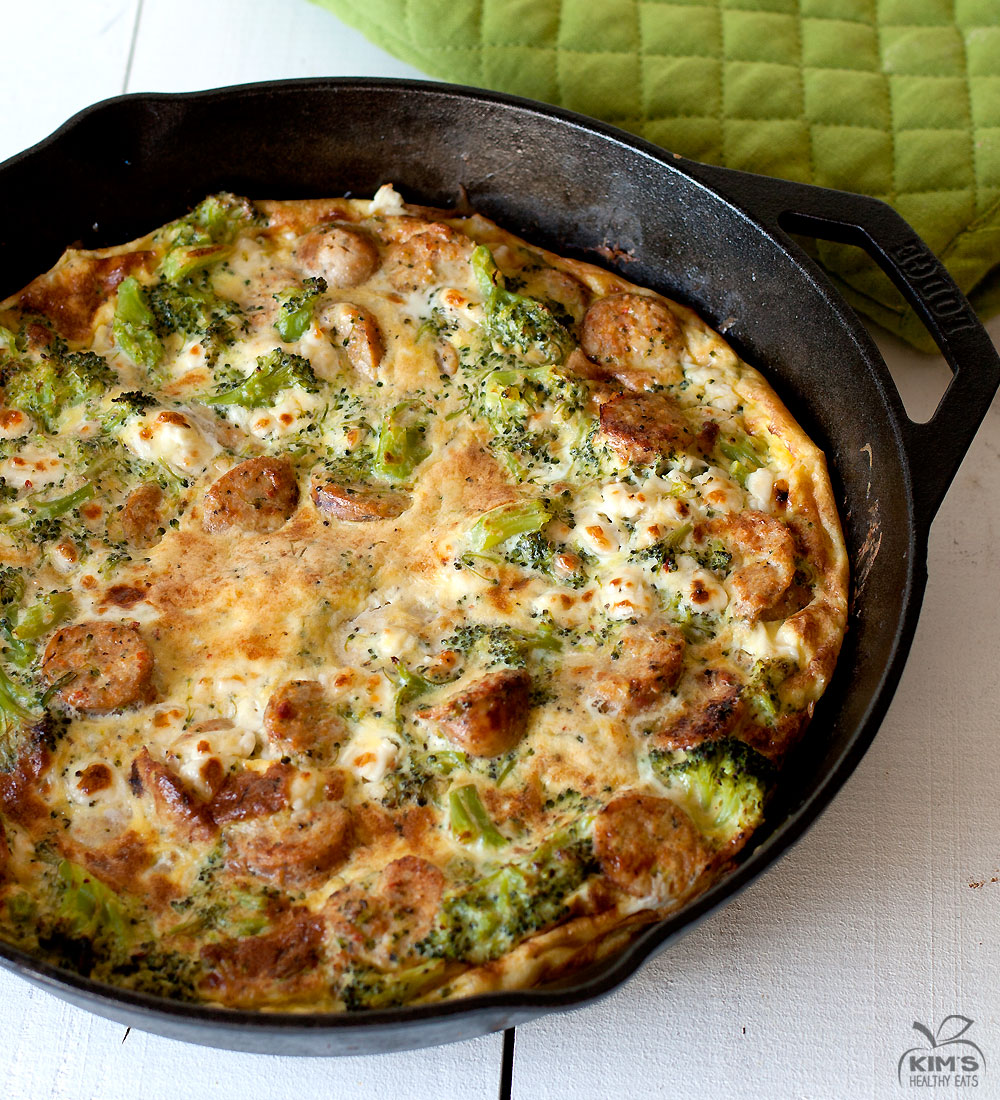 You can add any meat and veggie combo you like or simply keep it vegetarian.  I topped mine with my homemade fresh salsa.  Delish!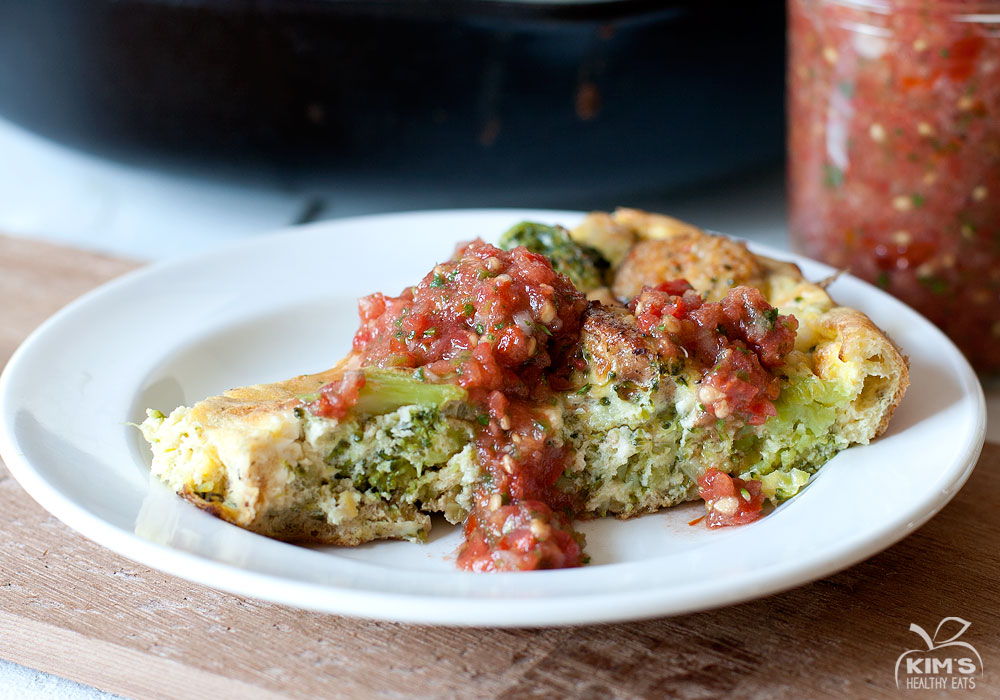 Ingredients
1 small head fresh broccoli, steamed
1 pound sausage, cooked and sliced (I used turkey)
7 large eggs
1 ounce feta (omit cheese if Paleo)
Salt and pepper
Directions
 Pre heat oven on the broil setting. In an oven safe skillet spray with non stick cooking spray. Heat skillet over medium high heat.
In a bowl whisk eggs, add salt, pepper, and feta. Set aside. Add broccoli and sausage to skillet and sauté for a minute.
Add eggs and cook until set lifting around the edges as it cooks for about 4 minutes. Remove from heat and put skillet into hot oven and bake for 4-5 minutes or until nice and brown.
Enjoy!