I originally made this Broccoli and Cheese Soup recipe for my blog over 2 years ago. Yikes! Boy does time fly! I have been going through my recipe archives lately and some of them are have serious need for updating. While the recipes are great the photos are blahhh. I have come a long way in my photography, but I still have lots more to learn.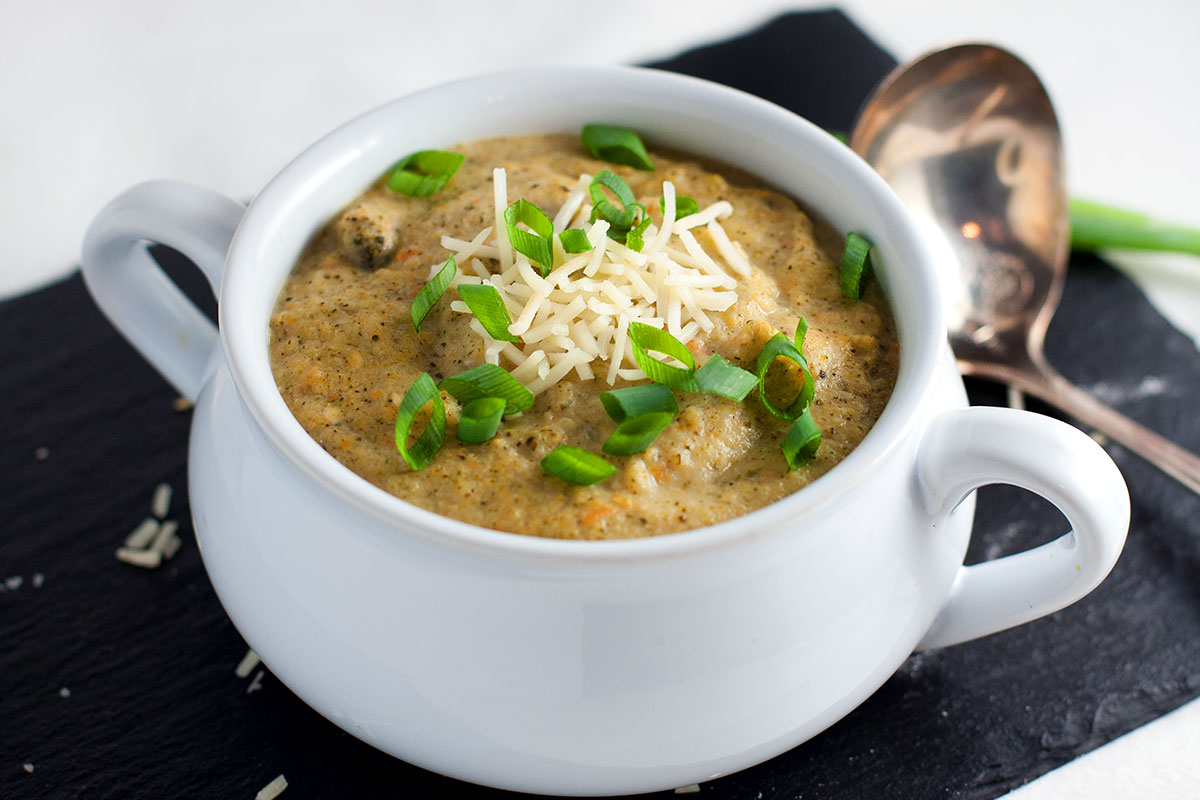 Anyway back to the soup! In my original recipe I had used cheddar cheese. This time I used smoke gouda. Oh my goodness it is deeeelish!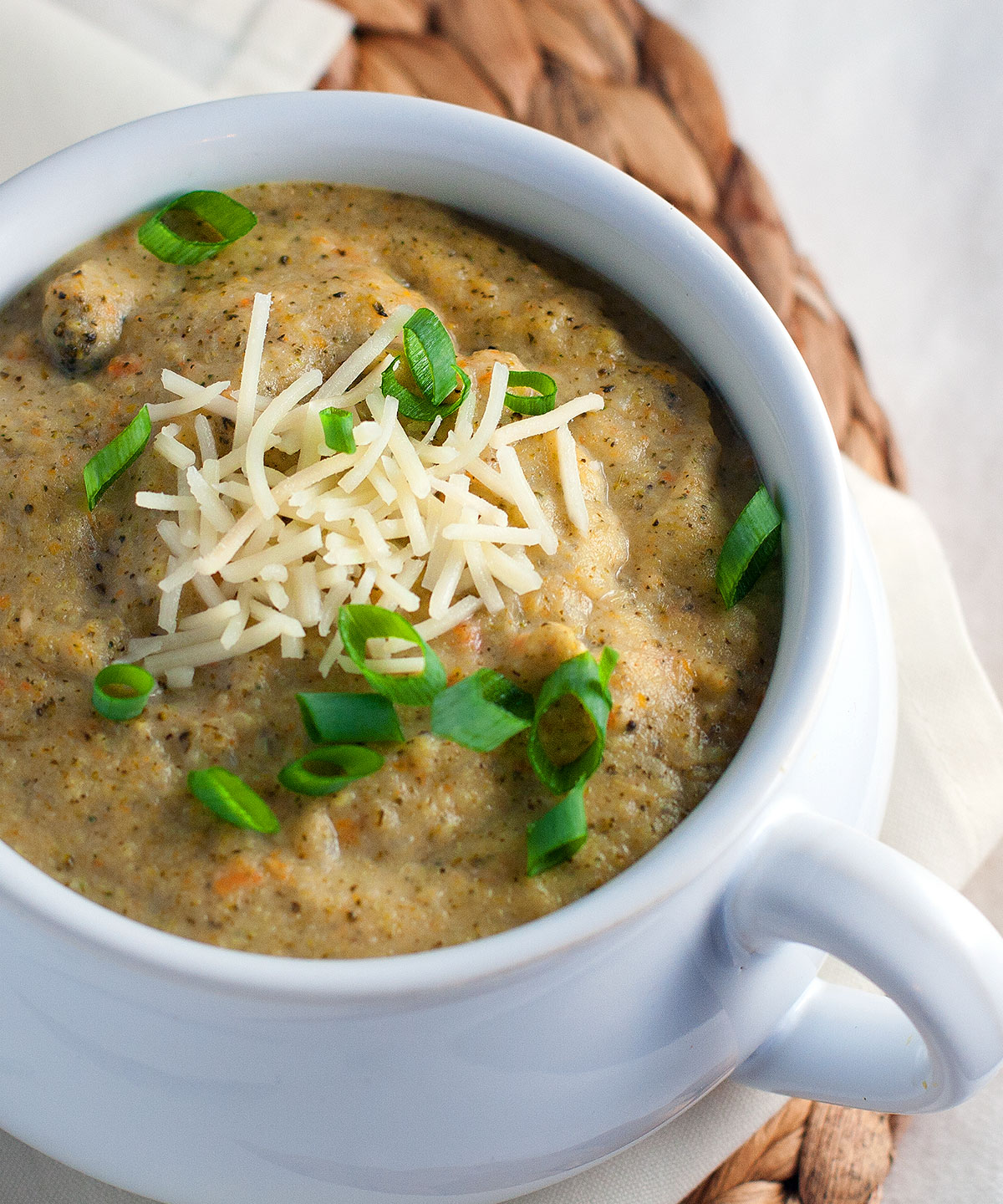 This soup is loaded with veggies so dig in!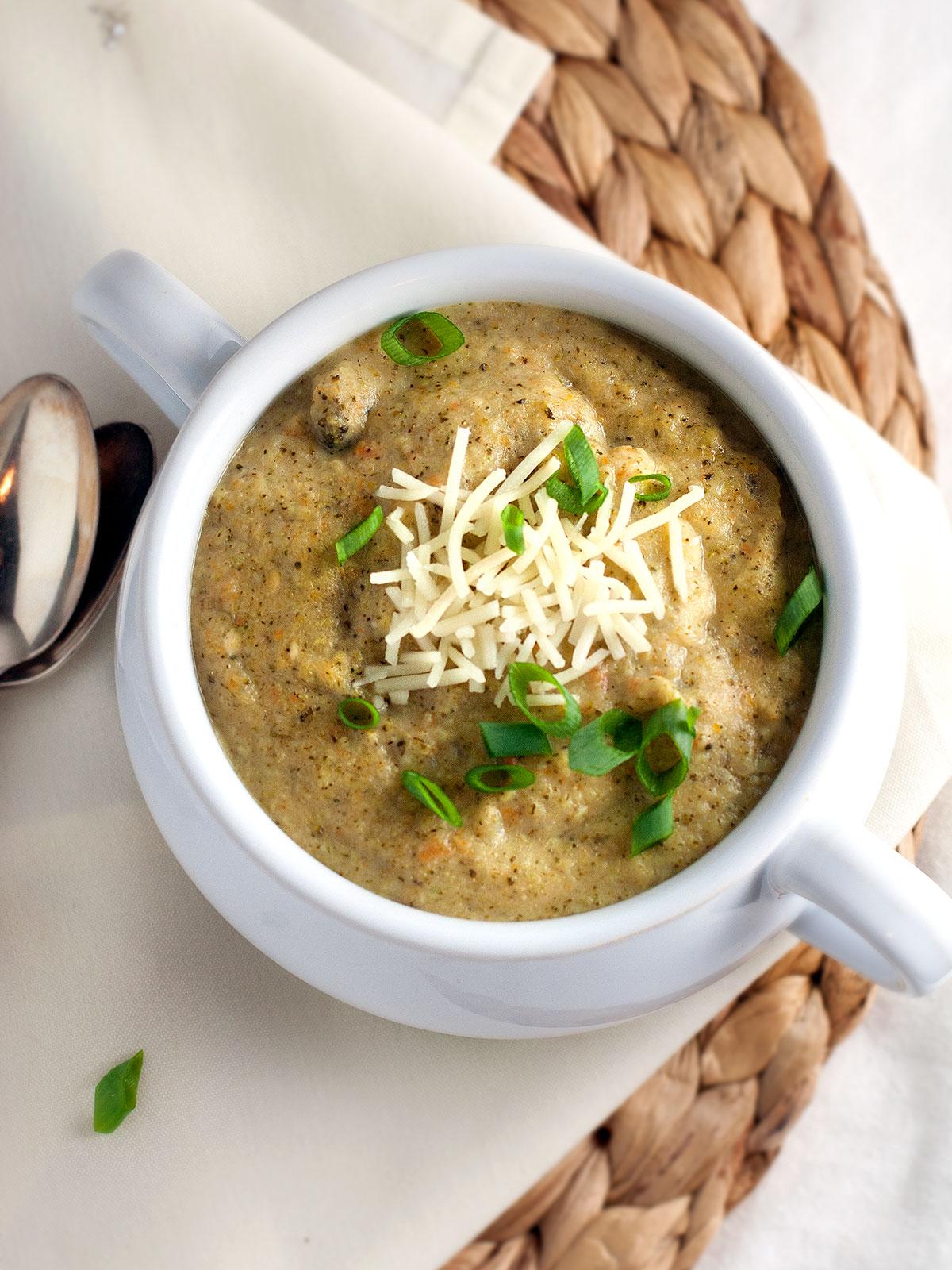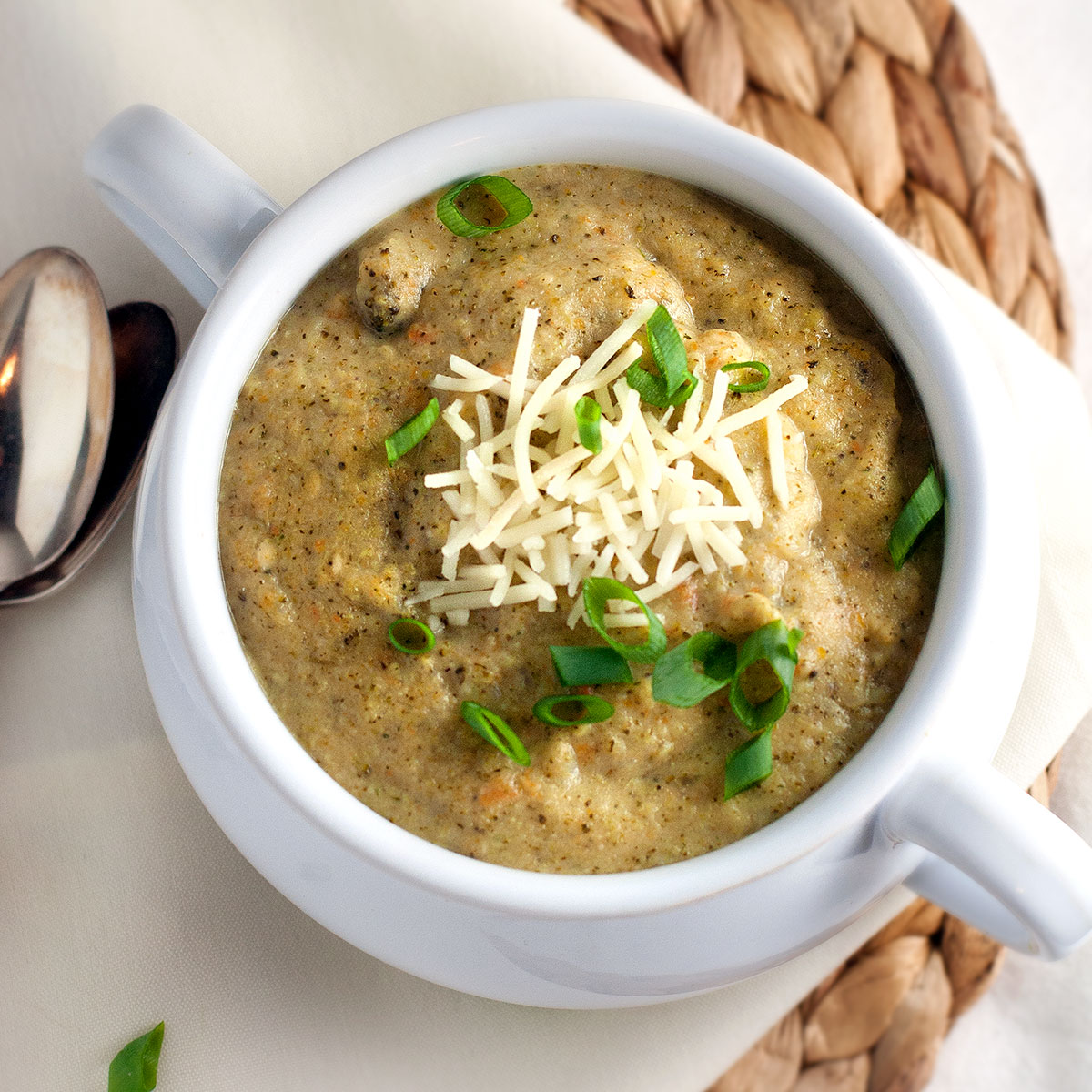 Broccoli and Cheese Soup
2015-03-11 16:21:26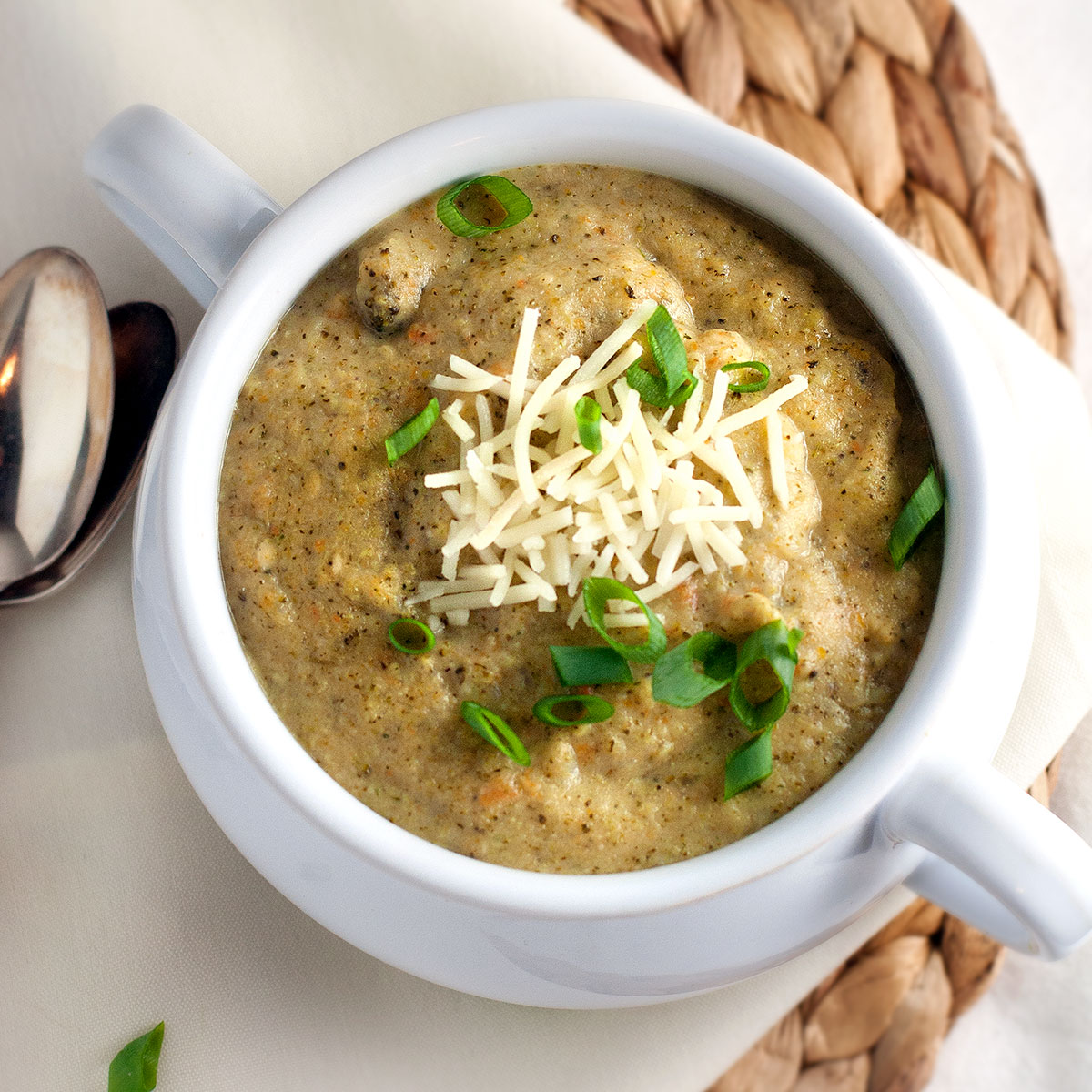 Serves 6
Nutrition Facts
Amount Per Serving
* Percent Daily Values are based on a 2,000 calorie diet. Your Daily Values may be higher or lower depending on your calorie needs.
Ingredients
2 carrots, peeled and diced
2 celery stalks, diced
1 small onion, diced
2 garlic cloves, minced
2 medium potatoes, peeled and diced
1 large head of broccoli, roughly chopped including stem
4 cups vegetable broth
1/2 cup milk, I used almond milk
1/2 cup smoked gouda, shredded (cheddar would also work)
1/4 cup parmesan cheese, shredded
Salt and pepper to taste
Instructions
Heat 1 tablespoon of oil in a large pot. Add diced carrots, celery, onion and saute for 3 minutes.
Add diced potatoes and vegetable broth. Simmer for about 20 minutes or until potatoes are soft. Add broccoli to the pot when there is about 5 minutes left until the potatoes are done. Simmer for another 5-7 minutes until broccoli is cooked.
Add milk, cheeses, salt and pepper. Cook until cheese melts.
Puree soup with an immersion blender, food processor, or blender.
Kim's Healthy Eats http://www.kimshealthyeats.com/
Enjoy!